words :: Anne Pélouas // photos :: Vincent Colliard. Click here or scroll down for the French-language version.
What fundamentally motivates human beings to explore and push their limits? And above all, why does this need to go farther, higher or harder affect some more than others? Canadian BASE jump pioneer Bertrand Cloutier dreams of leaping off the top of the planet's highest waterfalls on his 69th birthday; another adventurer, Caroline Côté, is preparing to reach the South Pole on skis, alone.
Who better than these Quebecers to embody this insatiable drive for extreme adventure and try to understand where it comes from?
An "Adventure Gene"?
Last summer, Bertrand Cloutier BASE-jumped from a 100-metre crane in Montreal. A long-time skydiver and wingsuit champion, he has made thousands of jumps from planes, cliffs and rooftops.
"When I was four years old, I watched The Forest Rangers and Ripcord on TV," he explains. "I wanted to be a pilot." He fulfilled this dream at age 19 during his first solo flight. "That same day, I did my first skydive. That's when I fell under the spell of aerial sports."
Cloutier is a firm believer in a genetic predisposition for the 20 per cent of the population who carry the 7R allele (or mutation) of the DRD4 gene. This dopamine receptor, known as the adventure gene, is thought to encourage novelty-seeking and risk-taking behaviour without the hindering effects of stress.
"Some people are born with low levels of monoamine oxidase (MAO) enzymes in their bodies," says Cloutier, which could push up their adrenaline and serotonin levels. "They're more daring than the average person and need to take risks to feel good."
He considers himself one of them. "There is a true euphoria in feeling like a bird when you're flying before the parachute opens. That feeling of ecstasy—you always want to re-create it." Research shows that when jumping into the void, three glands in the brain produce phenylethylamines (PEA), which have the effect of an emotional bomb, much like "love at first sight."
Innate—But Also Acquired
However, the marathon runner and former Tai Chi teacher nearing his 70th year needs a high level of physical and mental preparation to carry out his boldest projects. "The threshold of the jump is the hardest: it's like the first step in an interview with the sky, and an interview is something you prepare for."
As he teaches aspiring BASE jumpers, you need to acquire "spatial-temporal and mathematical logic skills" (to understand the effect of wind, for example) in addition to the emotional intelligence to cope with your feelings.
Not to mention a whole lot of luck. For that reason, you need to have "made peace with death," he adds, knowing how dangerous extreme BASE jumping is.
Exploring Boundaries
Caroline Côté experiences danger in a completely different way: with both feet on the ground—or on the ice! The adventurer has been preparing for many months to break the women's solo world record for an unassisted ski trip to the South Pole. Her goal is to cover 1,130 km in 35 days.
Among her many expeditions (on foot in Nunavik, by canoe in the Yukon, by sailboat in the Atlantic, on skis across the Svalbard Archipelago, etc.), Antarctica holds a special place. "I took part in my very first expedition there in 2014 with five other Quebecers," she explains, "to shoot a documentary and participate in research on the human body's reactions in a hostile environment."
This time, she will be alone and ready, she says, to go beyond her limits. "I'm on a quest for something that's greater than me but helps me become a better person. What drives me is finding the inner strength to achieve other endeavours."
Learning Adventure
"I got to where I am today gradually," she says. "I really didn't get into adventure at a young age, even though I already loved running long distances." Racing brought out her "ability to endure pain to meet a challenge." Through determination and acquiring knowledge and skills, Côté has gone far on her chosen path.
In preparation for her first expedition to Antarctica, she remembers taking many lessons on glacier travel, wilderness first aid, and so on. "I wanted to feel confident and be there for my partners if a problem came up."
Antarctica, she says, is "a place where there's no room for mistakes. A burner that won't light, frostbite, a broken sled . . . When you work together as a team, you can find solutions. For over a month, with no one to help me and with the challenge of moving fast enough to break the record, there is a risk of pushing myself too far."
---
Related content from ML:
---
Hence the importance of good physical and mental preparation. "In solo expeditions, you're both your own strength and your own weakness," says Caroline. She sees this expedition as "an inquiry where you seek the depths of your humanity and the wellspring of who you are by learning about yourself under severe strain, testing your ability to endure discomfort and finding solutions to problems while handling stress."
Might she also be endowed with the hypothetical adventure gene? Neither science nor psychology has yet succeeded in determining whether the desire to push our limits is innate or acquired. That said, some among us still seem to be cast from a special mould that inspires admiration. What about you? Do you have that insatiable appetite for exploration?
---
D'ou vient le besoin d'exploration ?
Qu'est-ce qui motive fondamentalement l'être humain à explorer et à se dépasser ? Et surtout, pourquoi ce besoin d'aller toujours plus loin, plus haut ou plus fort touche-t-il certaines personnes davantage que le commun des mortels ? L'un, pionnier canadien du saut extrême (base jump), rêve de sauter du sommet des plus hautes chutes de la planète le jour de son 69e anniversaire; l'autre s'apprête à rejoindre le pôle Sud à ski, en solo… Qui de mieux que les Québécois Bertrand Cloutier et Caroline Côté pour incarner ce goût insatiable de l'aventure extrême et essayer d'en cerner les origines ?
Un « gène de l'aventure » ?
L'été dernier, Bertrand Cloutier a effectué un saut extrême d'une grue de 100 m de haut, à Montréal. Parachutiste de longue date et également champion de wingsuit (saut extrême en combinaison ailée), il cumule des milliers de sauts d'avion, de falaise, de toit…
« À 4 ans, je regardais Les cadets de la forêt et Les hommes volants à la télé. Je voulais être pilote d'avion », un rêve qu'il réalise à 19 ans lors d'un premier vol en solo. « Le même jour, je faisais ma première chute libre en parachute. Je suis alors tombé dans la marmite aérienne. »
Bertrand Cloutier croit dur comme fer aux prédispositions génétiques qui toucheraient 20 % de la population, porteuse de l'allèle 7R du gène DRD4. Ce récepteur de dopamine, dit « gène de l'aventure », inciterait à rechercher nouveauté et prise de risque sans subir la paralysie du stress.
« Certains naissent, précise-t-il par ailleurs, avec un bas niveau d'enzymes monoamines oxydases (MAO) dans le corps », ce qui les pousserait notamment à faire monter leur taux d'adrénaline et de sérotonine. « Ils sont plus audacieux que la moyenne et ont besoin de risques pour se sentir bien. »
---
Related content from Vie en montagne:
---
Bertrand Cloutier se considère l'un d'entre eux : « On vit un bonheur extrême à se sentir comme un oiseau quand on vole avant l'ouverture du parachute. Cette sensation d'extase, on veut toujours la retrouver. » Des recherches montrent que, lors d'un saut dans le vide, trois glandes du cerveau produisent des phényléthylamines (PEA), qui ont l'effet d'une bombe émotionnelle, comme un coup de foudre amoureux.
L'inné, mais aussi l'acquis
Reste que pour ce marathonien et ex-professeur de tai-chi approchant les 70 ans, un haut niveau de préparation physique et mentale est requis pour réussir ses projets les plus fous. « Le moment de la poussée pour sauter est le plus difficile : c'est comme le premier pas d'une entrevue avec le ciel, et une entrevue, ça se prépare. »
Comme il l'enseigne aux apprentis base jumpers, il faut notamment « acquérir des habiletés spatiotemporelles et de logique mathématique [pour comprendre l'effet des vents, par exemple] », en plus d'avoir une bonne intelligence émotionnelle pour savoir gérer ses sentiments.
Sans oublier un sacré « sac de chance »… À ce titre, il est nécessaire d'avoir « fait la paix avec la mort », dit celui qui sait combien le saut extrême est un sport dangereux.
Explorer ses propres frontières
Le danger, Caroline Côté le connaît d'une tout autre manière : les deux pieds sur terre… ou sur la glace ! L'aventurière s'est préparée tout l'automne pour battre le record du monde féminin de ski en solo, sans assistance, jusqu'au pôle Sud. Son objectif : parcourir 1130 km en 35 jours.
Dans sa collection d'expéditions (à pied au Nunavik, en canot au Yukon, en voilier dans l'Atlantique, en ski dans l'archipel du Svalbard, etc.), l'Antarctique occupe une place à part. « J'y ai fait ma toute première expédition en 2014, avec cinq autres Québécois, pour tourner un documentaire et participer à une recherche sur les réactions du corps humain dans un environnement hostile. »
Cette fois, elle sera seule, et prête, dit-elle, à dépasser ses limites. « Je suis en quête de quelque chose de plus grand que moi, mais qui m'aide à devenir une meilleure personne. Ce qui m'anime, c'est d'aller chercher une puissance intérieure pour accomplir d'autres projets. »
Apprendre l'aventure
« Je suis arrivée à ce que je suis aujourd'hui tranquillement », note-t-elle. « Je ne suis pas du tout tombée jeune dans le bain de l'aventure, même si j'aimais déjà courir sur de longues distances. » La course lui a démontré sa « capacité à endurer la douleur pour relever un défi ». Par la volonté et l'acquisition de connaissances et de compétences, Caroline Côté a ensuite progressé dans la voie qu'elle s'est choisie.
En préparation de sa toute première expédition en Antarctique, sans expérience, elle se souvient avoir multiplié les formations sur la marche sur glacier, le secourisme en régions éloignées, etc. « Je voulais me sentir en confiance et être là pour mes partenaires en cas de problème. »
L'Antarctique, poursuit-elle, est « un endroit qui ne laisse pas place à l'erreur. Un réchaud qui ne s'allume pas, une engelure, un traîneau qui brise… À plusieurs, on trouve des solutions. Pendant plus d'un mois, sans personne pour m'aider et mise au défi de me déplacer rapidement pour battre le record, il y a un risque d'aller trop loin dans le dépassement de soi. »
D'où l'importance d'une bonne préparation physique et mentale.
« En solo, on est à la fois sa propre force et sa propre faiblesse », souligne Caroline. Elle voit cette expédition comme « un examen où on part à la recherche de la profondeur humaine, à la source de ce qu'on est, en apprenant à se connaître dans l'effort, en testant sa capacité à vivre des moments inconfortables et à apporter des solutions aux problèmes tout en désarmant son propre stress ».
Caroline Côté serait-elle, elle aussi, dotée de cet hypothétique gène de l'aventure ? Ni la science ni la psychologie n'ont encore réussi à déterminer si le goût du dépassement de soi est inné ou acquis. N'empêche que certains d'entre nous font tout de même preuve d'une trempe singulière qui pousse à l'admiration. Et vous, avez-vous ce goût insatiable pour l'exploration ?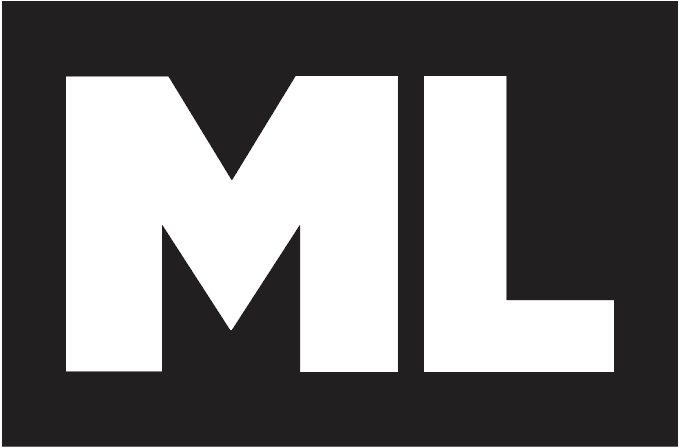 Check the ML Podcast!