The winter-spring 2022-23 issue of Vie en montagne is out now. Check out the South Quebec edition or North Quebec edition. Scroll down for French-language text.
Limitless Exploration
Whether we're on the other side of the world or in our own backyards, we're all explorers in search of new horizons. The main goal is to refresh our minds with a host of sensations, feelings and images.
The time in my life when I felt that wave of emotional butterflies was when I experienced my very first winter in Quebec (about 15 years ago now). I left a country where people describe winter as the "dead season" to come to a province where exploration takes on its full meaning in the snow. The knoll in the nearby park becomes a mountain to climb in snowshoes, the woods in my backyard become a realm to be explored on cross-country skis and the river that we walk along without paying much attention in summer turns into a divine, icy skating corridor. A hidden world is revealed that we can explore to our heart's content.
But beyond the places, winter lets us explore our limits, fears and knowledge. I sometimes cancel a weekend camping trip when rain is forecast in the summer, but I'm the first one to get my backpack out when a friend invites me to try an overnight stay in an igloo. Over the winters, I've learned (sometimes painfully) how to react to cases of frostbite, how to prevent hypothermia and how to rethink hiking plans to avoid ending the day in the dark. Thanks to all my past explorations, I feel better equipped for future ones.
In this new issue of Vie en montagne, our contributors invite you to redefine your mental boundaries and expand your explorations. From icy couloirs in Newfoundland's mountains to K2's summit and through the snowy expanses of Abitibi-Témiscamingue, they have gone beyond their limits and fears to inspire you to explore yours. Get ready for a wild ride! 
–Frédérique Sauvée, editor
Can't find a print copy at your usual spot? (We know they go fast!) For the price of a coffee, you can have Vie en montagne delivered to your home or office. Subscribe here.
---
L'exploration sans limites
Que ce soit à l'autre bout de la planète ou dans notre cour arrière, nous sommes tous des explorateurs en quête de nouveaux horizons. Le principal but est avant tout d'oxygéner notre cerveau avec un paquet de sensations, d'émotions et d'images.
Le moment de ma vie où j'ai ressenti cette vague déferlante de papillons émotionnels, c'est lorsque j'ai vécu mon tout premier hiver au Québec (il y a de cela une quinzaine d'années maintenant). Je quittais un pays où la saison hivernale est qualifiée de « morte » pour arriver dans une province où l'exploration prend tout son sens, sous la neige. La butte du parc d'à côté devient une montagne à escalader en raquette, la forêt qui se trouve au fond de la cour arrière se transforme en royaume à explorer en ski de fond, et la rivière qu'on longe sans y prêter attention en été se change en divin corridor glacé à arpenter en patin. Un monde insoupçonné à explorer jusqu'à satiété.
Mais au-delà des lieux, c'est également l'exploration de nos limites, de nos peurs ou encore de nos connaissances qui nous est offerte en hiver. Il m'arrive quelquefois d'annuler une fin de semaine de camping lorsqu'il est prévu de la pluie en été alors que je suis la première à sortir mon sac à dos quand un ami me propose de tester une nuit en igloo. Au fil des hivers, j'ai appris (parfois dans la douleur) à réagir en cas d'engelure, à prévenir l'hypothermie et à revoir la planif d'une randonnée pour ne pas finir la journée à la noirceur. C'est grâce à toutes mes explorations passées que je me sens mieux outillée pour mes explorations futures.
Dans cette nouvelle édition de Vie en montagne, nos collaborateurs et collaboratrices vous invitent, en mots et en images, à franchir vos propres frontières mentales et à étendre votre territoire d'exploration. Des couloirs glacés des montagnes de Terre-Neuve au sommet du K2 et les terres enneigées de l'Abitibi-Témiscamingue, ils ont dépassé leurs limites et leurs peurs pour vous inciter à explorer les vôtres. Apprêtez-vous à vivre une foule d'émotions fortes ! 
–Frédérique Sauvée, rédactrice en chef
Difficile de mettre la main sur une copie ? On le sait, elles partent très vite ! Pour le prix d'un café, recevez chez vous ou au bureau votre magazine Vie en montagne. Abonnez-vous ici.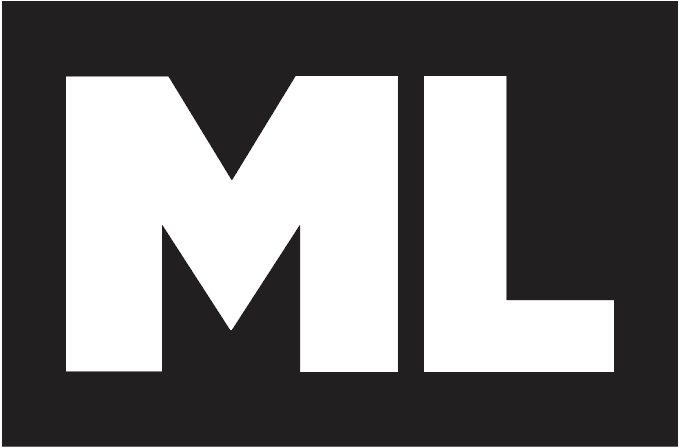 Check the ML Podcast!