DIY ascension and the renegade rope-tow of Vancouver Island. Words :: Andrew Findlay // photos :: Dave Silver.
The quest for elevation can be a powerful engine of ingenuity. Take the ski lift, as an example. It started rudimentary, with rope and handle tows. Then someone introduced chairs, though not always successfully. I once rode a one-person chairlift in the Scottish Cairngorms that faced at a right angle to the direction of travel, making for an awkward load. It required a perfectly timed penguin hop onto the chair as it swung around the bull wheel (Warren Miller would have had a field day filming this lift line). As far as I know, the universe unfolded as it should, and this ski lift innovation died where it was born—in the Highlands.
Times have changed. Today's high-speed six and eight-person chairs have cushy heated seats and automatically-activated plexiglass bubbles to protect riders from the elements. Modern gondolas with astronomical budgets— like the 28-seater that shuttles 2,000 skiers an hour to Klein Matterhorn at an elevation of 3,821 metres—are being strung across the European Alps at an unrelenting pace.
But ski lift innovation isn't entirely the domain of Doppelmayr and Leitner-Poma. Some do it the full dirt-bag entrepreneurial way. And so, on a February afternoon, on the north side of a Vancouver Island mountain that shall remain nameless, a friend and I go in search of a legend. We'd long heard a rumour of a makeshift ski lift on the slopes of a favourite backcountry skiing destination nestled between the east coast of the Island and Strathcona Provincial Park.
---
More from ML:
---
Wild tales circulated through the skiing community the way word of El Dorado gold-fever infected the imagination of the Spanish conquistadors. The rumours soon took on more a tangible form after someone sent me a video, as grainy and shaky as a sasquatch sighting caught on a mid-2000s cellphone camera…but there it was: a dude in a climbing harness tethered to a slow-moving rope and dangling 20 metres or more off the deck!
Ski lift innovation isn't entirely the domain of Doppelmayr and Leitner-Poma. Some do it the full dirt-bag entrepreneurial way.
---
The video held few distinguishing topographic features to help identify the location. I could make out a snow-covered lake the size of a few football pitches at the base of a steep subalpine slope. In other words, it could have been anywhere. However, loose lips cross tips and with a bit of sleuthing I obtained the names and numbers of the alleged entrepreneurs behind this DIY marvel. Several calls and text messages yielded crickets in response. I could only assume that they had moved on from this endeavour, got serious jobs, maybe even families, and didn't want to draw attention to what was a bold trespass on forest land owned by TimberWest. Fair enough, I'd just have to explore and find it on my own.
Well, almost alone—I bring photographer Dave Silver along for company. A short heli bump later and there we stand, mischievously gazing around on a flat-topped ridge of trees. To the north, crude logging slashes quilt the benchlands unfolding toward the Salish Sea. In every other direction, the views are tantalizing: jutting peak faces, bowls, couloirs, and steep flanks of alpine rainforest tree skiing with ocean views. It's easy to see what motivated these Vancouver Island DIY'ers to erect a ski lift on this privately-owned peak years ago—this place is incredible.
Surprisingly, I recognize the lake below us from the video, or I hope I do. We drop into an ancient forest. Methuselah's beard lichen festoons the trunks of hemlock trees; unkempt and wild. Fresh powder is cratered by tree bombs, dislodged by early afternoon sun. Twenty turns later and we're shuffling across the surface of the frozen lake toward a boulder field on the opposite shore. After a few minutes of poking around in the woods, we find it—a tiny A-frame lift shack. From afar it was barely distinguishable from the surrounding snow-capped boulders, but up close it's surprisingly welcoming, despite the musky smell that taints the air, a blend of grease and rodent poop. I could live here for a while.
Instead, we begin investigating the premises CSI-style. A Honda four-stroke is connected by drive shaft to a small bull wheel. Someone has written, "Pay Up $ucker" in white paint on the wheel. Two weathered climbing harnesses and a coil of rat-nibbled webbing dangle from a hook in the wall. Three steel carabineers, their locking gates rusted shut, are speared onto a fat spike. Unopened cans of Extra Old Stock perch next to an open toolkit containing a few greasy crescent wrenches. Clearly these guys could make and fix stuff. Instinctively, I reach out to crack a beer but then hold off. Doing so would feel like snaffling perfectly preserved tiger nuts from King Tut's tomb—tempting but sacrilegious.
---
You might also like:
---
There's also a red jerry can, still half full of gas. Glancing around the shack, it has the look of a place abandoned suddenly, as though a paramilitary backcountry patrol had appeared from nowhere to snuff out this outlaw private "ski resort."
There's no sign of the haul rope, perhaps long since fallen to ground and now entombed in snow. We skin up the steep, sparsely treed slope where we surmise the theoretical lift line would be, searching in vain for the upper bull wheel while also noticing a few rusty wheels still affixed to trees. These would have served as lift towers, ghostly relics that excite my inner stoke. What backcountry fun has been had here? It must have been glorious, while it lasted. It also makes me wonder if the folks behind this ski lift, ghostly but not forgotten, would have been in the market for a PL1?
Proof that DIY skier ingenuity knows no boundaries, the PL1 is a skier-made "personal ascension device"—essentially a renegade rope tow you carry in your pack. Engineer Robert Button spent three years in a Richmond, BC workshop developing what he thinks is a portable lift that backcountry skiers of a certain ilk would want.
"I was lured into the backcountry to explore some beautiful new places and to ski great snow away from the crowds. I enjoy the physical challenge and the exercise you get from ski touring, but it definitely isn't the reason I got into it," Button explains. "I know I'm not the only person in that situation, and I know I'm not the only person who thought it would be nice to have a lift when I'm sweating on the up track."
After tinkering around with brushless motors and lithium batteries, and some back-of-the-napkin math, Button figured that the idea of a backpack-ready portable lift was feasible.
So, he invented the PL1. It weighs 4.5 kilograms, fits in your backpack, and can tow a skier weighing 72 kilograms up a 15-degree slope for roughly 1,200 vertical metres on a single battery charge. If you're lighter you get more vert, if you're heavier, less. All the skier needs is a tree or boulder at the top of a hill and they're good to go. Button says his lift is optimal for lower-angled slopes at or below tree line that accesses steeper, downhill terrain.
Button's first batch of PL1s sold out quickly, but he's still tweaking the technology based on his own field testing and customer feedback. He's convinced there's a market for the device, though critics say on the surface it appears too nerdy, too specific, and may be best suited to the Sprinter-owning, #vanlifer who already has every other toy. For others it might be too finnicky a device, a dainty deadweight in the backpack.
Time will tell. Maybe Button has revolutionized uphill ski travel, or perhaps the PL1 will follow the fate of the clandestine rope tow of Vancouver Island, its legacy buried in the very pow its inventors sought to shred.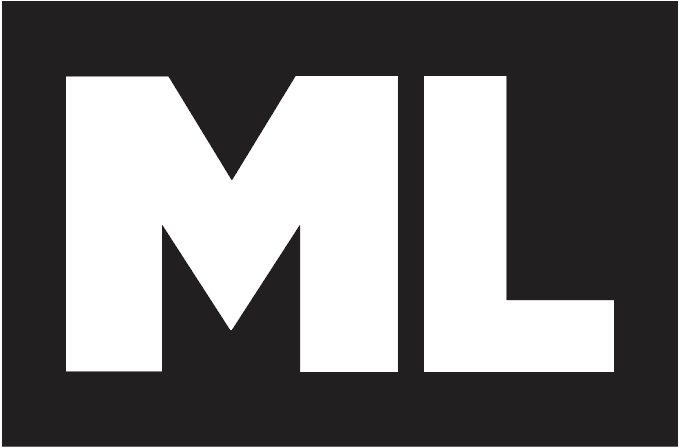 Check the ML Podcast!