Journey into Larry Land, into the realm of monstrous mountains and intricate glaciers, as writer, Andrew Findlay, and photographer, Steve Ogle, take aim at Canada's only Haute-Route-esque hut-to-hut ski traverse. Words :: Andrew Findlay // photos :: Steve Ogle.
One day Larry Dolecki's son told him he wanted to build a hut on Grotto Mountain near their home in Canmore, then build a trail connecting his hut with daddy's hut—Icefall Lodge—about 150 kilometres northwest of Grotto. A child's imagination has a way of evaporating distance and logistics with synaptic simplicity.
At the same time, it's not all that far-fetched. It could be said that a vivid imagination coupled with a can-do attitude is hereditary. If so, then this mini-Dolecki will have size-L boots to fill. What the old man has created in his tasty, big mountain, backcountry skiing tenure in the Rockies east of Bush Arm on Kinbasket Lake, has required a strong stomach for taking an imaginative leap of faith.
---
Related:
---
On this early February morning at helicopter staging in Donald just off the TransCanada west of Golden, Larry is more air traffic controller than mountain guide as he juggles groups flying in and out of his flagship operation—Icefall Lodge. A grey toque is perched like a melting ice cream cone on his head of tousled dark hair, tinged silver. His face is tanned a deep, dark brown, and creased with crowfeet wrinkles from decades of squinting into the intense glare of an alpine sun—the hale complexion of a mountain man. As Larry chats with the helicopter pilot on a two-way radio, Steve Ogle, Cam Shute and I organize our gear. Nearby a group of Alaskans pace nervously between the snowbanks, crossing fingers that a courier dispatched by their airline in Calgary will soon magically arrive with their bags after none of them made the flight connection.
Low valley fog is making for challenging mountain flying. At any moment, any number of the things could go wrong. But on Larry's face is a beatific, what-can-possibly-go-wrong, expression. The lost ski gear arrives, the Alaskans relax, the valley fog clears, and after an hour and a half, staging is empty, and Larry and I are bouncing down the forest service road in his bush-beat truck toward our heli pick up at the causeway cutting across the head of Bush Arm.
Larry Dolecki's tenure, or "Larry Land" as some of his apprentice guides call it, has a reputation that far supersedes the promise of his website.
---
Steve and Cam follow us in their vehicle. It's a long logging road drive, one that Larry has done so many times that he could navigate it in his sleep. I must admit, I'm a little giddy with excitement at what lies ahead. Larry's tenure, or "Larry Land" as some of his apprentice guides call it, has a reputation that far supersedes the promise of his website. One gets the impression that he finds the mundane details of marketing and web presence to be more of a pain than a priority; that the terrain and the skiing experience will speak for themselves. But it's his string of mountain huts that has me particularly excited. Larry is a trusting soul and has given us the green light to bite off an early season hut-to-hut traverse of his tenure; a guided offering that he normally doesn't crank up until the long days and more predictably stable snowpacks of the spring skiing season.
But first the back story, which he shares with a little prodding as we bump along the logging road.
"I looked at maps then hiked around in the summer. It looked great—snow, access, tree skiing. What really got me was the big broken glaciers," he tells me about the genesis of his backcountry skiing empire 20 years ago. "Tree skiing is great, but when you get the conditions and weather, it's amazing to get into big alpine terrain."
Larry's homework paid off. His tenure boasts big monstrous mountains including 3,498-metre Mount Lyell (comprised of five distinct peaks named after famed Swiss mountain guides hired by the Canadian Pacific Railway: brothers Edward Feuz Jr, Ernest Feuz, and Walter Feuz, along with Christian Hasler Jr. and Rudolph Aemmer) intricate glacier descents, and precipitous valleys with enough cliffy, tight trees to test the route-finding skills of even the most seasoned ski guide. And now huts, which seem to have multiplied faster than a south Canmore bunny.
"My vision was to offer a hut-to-hut experience, not that many people do it," he says, shrugging as if he'd be just as happy if the only people who did it were keener aspiring mountain guides on training weeks (he gets many).
The empire started with Icefall Lodge back in 2005, with his then-business partner and fellow mountain guide Jim Gudjonson. After Gudjonson exited the partnership, Larry forged ahead with his dream of providing a Euro-style hut-to-hut experience—sort of Canada's answer to the Haute Route. A profusion of hut-building followed; Lyell Hut, a tin can cabled to a rocky bench above the southwest Lyell Glacier built in 2013, the Mons, a slightly more luxurious tin can, and in 2020 the Alexandra, situated deep in the valley of Lyell Creek that drains the north face of the Lyell Icefield, and the Rostrum perched at tree line beneath Iceberg Peak. Last summer, Larry buttoned up his latest backcountry build, Waterfall Lodge, which he envisions as mostly a base for ice climbing.
After arriving at Bush Arm, things happen quickly. The chopper arrives, we load a dozen boxes of groceries destined for Icefall and Alexandra, say farewell to Larry, and are soon soaring above the braided channels of Icefall Brook and the shimmering cascade of Cerberus Falls. I recall a few decades ago supervising a tree planting contract, late season and high in the Bush River valley. Snow dusted the western slopes of the Rockies; for a skier like me it was so enticing that I almost abandoned my planters on the block one day to go exploring. I hadn't been back to these valleys since.
Before long, the pilot dumps us off at the Mons Hut. The mountains are suddenly silent. The sky is a deep, rich blue, the sun bright, and the air crisp and refreshing. We set off on the seven-kilometre traverse to Lyell Hut under sunny skies, rewarded early with a 300-vertical-metre, north-facing descent on perfect powder that puts us on a sloping bench. The clear, calm weather morphs into something restless during a long traverse toward the toe of the southwest Lyell Glacier.
---
Related:
---
Puffing up a wind-scoured slope to a rocky knoll, we find Lyell Hut, barely an apparition in the shifting clouds that now cling to the mountains like cotton. The entrance is entombed in a snow drift. We dig it out, then shoulder open the door. Inside, it's cold and uninviting. The instructions for lighting the propane heater seem simple enough; something about sheltering the air intake from wind with a jacket.
"The heater works," Larry had told us. "You just have to be persistent."
I fiddle with a lighter and pilot light switch for ten minutes, admit defeat, then hand the task to Cam, a qualified engineer, who puzzles it out tenaciously.
Wind gusts, making the guy lines that cable the hut to the rocks sing like a dissonant choir. It doesn't let up the following morning. We wait, lingering over breakfast and multiple coffees, opening the door occasionally to glimpse into the murk hoping for an opening in the clouds. The map says the Feuz brothers are above us, but our eyes beg to differ.
---
Icefall Lodge feels palatial and luxurious, which in Larry Land is measured more in abundant spicy terrain choices than chocolates on the pillow, a quality that I find endearing.
---
Larry has a soft spot for big, complex terrain; in many ways, it's his unofficial backcountry brand. One of his marquee runs is the aptly-named "Wild West," a convoluted serac and crevasse-riddled descent that we had hoped to ski. But it's not to be. Instead, we follow a GPS track through the void, trying to find the alternative exit from the upper Lyell Glacier. Steve's out front using a length of seven-millimetre cord tied to his ski pole to divine the terrain and hopefully avoid a crevasse fall.
An hour and a half later, we're eating pulled pork nachos at Alexandra Hut and sharing laughs with guide, Pierre Hungr, who had watched our route finding fail as we monkeyed around on cliffs that are easily bypassed skier's right by way of a wide gully.
"I'm pretty partial to Larry's tenure and operation," Pierre tells us later. "It may not be the most luxurious experience, but the terrain is big and challenging. When you guide clients down the Wild West in perfect corn snow under bluebird skies, it's mind-blowing. You can't get that experience anywhere else in Canada."
That night, I leaf through a stack of photographs and route descriptions, like a ransacked library; a level of chaos that would appall a tight Swiss mountain guide but in Larry Land seems normal, apropos.
An appealing thing about recently-constructed backcountry huts in remote terrain is the potential for first ski descents. And we plan to attempt one the following day, piggybacking on Pierre's strenuous track-setting efforts through a maze of cliffs and steep forest to a tree-line, ridgetop far above Lyell Creek. When Pierre drops down the frontside with his guests, we slide off the other side of the ridge into a wide couloir that plummets in a plumbline to the valley bottom. It goes smoothly, more or less. Fresh wolverine tracks traverse the bottom of the couloir, where the three of us gather to ponder Steve's wish to christen the line "Dirty Larry." It's a premature discussion.
"Yeah, I skied that. It's nice," says a young French apprentice guide who we meet upon our arrival at Icefall Lodge the next day, after a five-hour ski-touring adventure that began with tedious side-hilling through steep, face-slapping trees and an awkward v-shaped creek crossing
"I flagged the route, you'll find it," Larry had assured us. We didn't.
Icefall Lodge feels palatial and luxurious, which in Larry Land is measured more in abundant spicy terrain choices than chocolates on the pillow, a quality that I find endearing. The mood is boisterous inside. Seventeen Alaskans are deep into happy hour and the banjos, fiddles, and guitars are coming out for a nightly bluegrass jam. Madeleine Martin-Preney, the Energizer Bunny who powered Leah Evans and Marie-France Roy over the Bugs-to-Rogers traverse in an adventure captured in the Patagonia film Mind Over Mountain, is in the dish pit after a full day of guiding.
"What are you guys planning for tomorrow?" she asks, before freely sharing her intention to take a few of the Alaskans down a Larry Land classic: Groove Tube. We're moving on with the goal of ascending Ice Pass and dropping down to Rostrum Hut.
---
Related:
---
My threshold of tolerance for bluegrass is quickly surpassed, so I escape to the woodfired sauna for a steam. Stars twinkle in a night sky brimming with promise—kind of like this backcountry skiing empire that promises one thing for certain: a ski adventure in the big, burly Rocky Mountains. Larry got that right.
Two days later, Cam, Steve and I are playing gin rummy. I'm getting tired of losing, but there is a silver lining. Outside, it's snowing—hard. Flights out were cancelled this morning and it looks to be the same tomorrow. We're trapped in Larry Land and there are far worse places to be.
Special thanks to Kootenay Rockies Tourism for their support.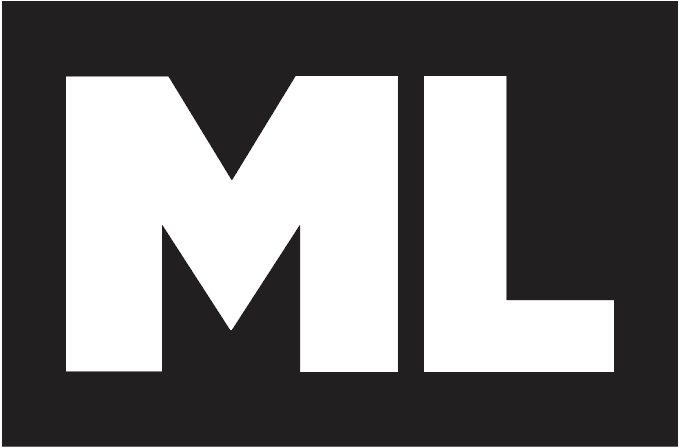 Check the ML Podcast!