Slashing backcountry powder in Ontario is a hard-fought but rewarding way of life. In this multi-part feature, we talk to the shredders, scope out the gear and explore the techniques and terrain.
---
1: Adrenaline + Bliss
We're leaving the ski area. Can you blame us? The ungroomed, untouched and unadulterated terrain that lies beyond the resort boundaries is the stuff of skiers' dreams.
As wintery air moves across the Great Lakes, the wind picks up moisture from the water and releases it over the escarpment as lake-effect snow. It's a siren call for skiers and snowboarders to strap on their gear and score tracks. And while a healthy number of ski resorts and nordic centres operate in the area, more and more people are opting to venture off the groomers.
B.C. and Alberta may offer the biggest, deepest and most consistent backcountry/sidecountry in Canada, but if you ask Greg Sturch, it's no duopoly when it comes to earning turns after a thick snowfall.
"It's fun, you feel good and it's adventurous… All here in our own backyard," said Sturch. "It's everything that skiing from a chairlift isn't."
Sturch has been skiing Ontario's backcountry for more than two decades, and he's learned a thing or two about lake-effect snow and the opportunities it presents. A Collingwood native and avid skier, hiker and mountain biker, Sturch is on the escarpment all year round, always keeping an eye out for clean lines and an open pitch to explore as soon as the snow sticks.
He said when it comes to the Ontario backcountry, "It's very opportunistic." You can watch the forecast, but it's only somewhat reliable. Instead, you have to be strategic; when the snow falls, you drop everything, call your buddies and make your way out as soon as you can.
One call will often be to long-time friend Brennan Basnicki.
Basnicki grew up a ski racer then became a race coach, splitting his time between Collingwood and Toronto, but he said he was never the best among his racing friends, and would opt for powder trips over training camps any day.
For him and other lake-effect warriors like Laura Tombolini, making the jump to the backcountry was in part a product of being tired of long lift lines. Both Tombolini and Basnicki said they have basically given up on resort skiing in Ontario, especially on weekends.
Fortunately, unlike the resort rush after a snowfall, where there's about 20 minutes before it's tainted, the beauty of touring the escarpment is its vastness. If you put in the work, which means really studying the public trail networks in the region, there are so many options for touring. When there's a big dump of snow, you can shred fresh powder all day, if you're willing.
"It doesn't even feel like you are in Ontario," said Tombolini. "To have complete silence, and feel the sun cracking through… It's this perfect mix of adrenaline, but also bliss."
Tombolini had her first real backcountry experience last winter, thanks to Sturch and Basnicki, and she didn't bother purchasing a pass this year because of it.
Not only does the backcountry allow you to trade in busy lift lines and swarms of beginner skiers for the deafening silence only experienced after a big snowfall in the middle of the woods; the benefits go well beyond that.
"Even if you only get five turns in waist-deep powder, it's still five turns in waist-deep powder," said Sturch. Plus, according to Basnicki, the après on the backcountry generally happens in the backcountry. "Beers with your buds in the bush, you can't top that," he said.
Backcountry skiing also doesn't confine you to one route like riding a chair lift does. Once you get more comfortable and confident, you can explore different routes and begin to challenge yourself with tougher terrain.
That said, the danger factor can't be ignored, and it's true that the barrier to entry is significantly more difficult given the equipment needed. "There is always a level of awareness, how steep is the pitch, what else is around," said Struch. "The conditions are variable, there are trees everywhere, you would never want to attempt it if you don't know how to ski powder."
But for off-piste aficionados, it makes it all the more worthwhile. "It's crazy, but it's a very calculated crazy. That's the best part," said Tombolini. "As much as it is madness, there is some strategy to it."
And at the end of the day, there is truly no thrill like floating through fresh powder, going full-send as you weave through twigs and trees. It takes more thought, more patience and more practice. And yes, you will fall.
"Earning your turns, doing something that most people don't—there is that sense of accomplishment," said Basnicki. "My worst days in the Ontario backcountry are still a hell of a lot more fun than going to the gym." –Maddie Johnson
---
Related:
---
2: Gear Up to Skin Up
We talked to Devin Montgomery of Skiis & Biikes about the recent increase in touring/backcountry gear demand and how you should outfit yourself to shred happy in the woods this winter.
Mountain Life: How much has touring gear increased in popularity over the last few years?
Devin Montgomery: We're seeing a big uptick in people buying touring boots with a pin-compatible toe. They have a walk mode, so you can get to the hill from the parking lot a little bit easier. And we're seeing more touring-binding sales. The Armada Shift binding or the [Marker] Kingpin binding are a little more robust, especially in the heel. So you have a little bit more crossover between on-hill and going uphill. For skis you can mix and match—you can get a Volkl Blaze, which is a nice light ski, but then skis really well on-piste and in powder. It's not specifically a touring ski, but we see a lot of these multi-use light skis getting set up with touring bindings.
ML: And you can put skins on if you want.
DM: Absolutely. But we don't sell too many skins, which is interesting. We sell a lot of [touring] boots, bindings and binding-and-ski combos, like Volkl or Black Crows. And Armada's got a new ski out called the Locator. Now I think our Ontario clientele are seeing that their clubs have touring loops. In our pro shop we rent all this gear now to folks who just want to try it out. They're very curious because you can get kind of bored to tears if you're just skiing Ontario hills all day. So [touring] is a great afternoon workout before hitting the bar.
ML: Do you carry fat Nordic skis that you can carve with?
DM: The Fischer Traverse 78 is the widest we sell. It's definitely a very wide cross-country ski. But you can't lock your heel in these. So downhill skiing is going to be sketchy. For downhill, you can go down a steep hiking trail or a farmer's field that has a big hill on it—holding on for dear life and straight-lining it.
ML: But these wider skis can handle slope much better than your average all-purpose Nordic ski.
DM: Yes, just in the edges alone you have more stability. I think the cores are a little bit stiffer. There's a wood core in some models so that also adds some torsional rigidity—better for stability downhill versus a foam core that's mainly just focused on lighter weight. And the big benefit of having a wider ski is for breaking a trail. So you can go anywhere with the dog, maybe towing a little sled. The Bruce Trail would be perfect. I think this is where these skis really fit in, not necessarily as an alternative to a touring ski. –ML
---
Related:
---
With technological advances in these highly specialized boards, splitboarding is more appealing than ever in the Great White East.
Alister Horn grew up snowboarding in southern Ontario, progressing from the mighty Glen Eden to Mount St. Louis and Blue Mountain Resort in the early 1990s. He now lives in Salt Lake City and hasn't ridden a groomer in more than eight years. But that doesn't mean he's given up boarding.
Horn discovered the joys of splitboarding back when hardly anyone had ever heard of it. "Splitting," as it's known, follows the same principles as backcountry skiing: skin up and ride down. Savour the pump and the scenery as you climb, then snap your board together and indulge in true backcountry riding where every turn is earned.
While ski touring has been around for decades, splitboarding didn't get its start until the early 1990s when Voilé (also based in SLC) launched what was arguably the first production splitboard, the Split Decision. The sport wasn't an immediate hit. "When I started in the early 2000s, splitboards weren't all that great," remembers Horn. "No snowboarders were taking it seriously back then."
The Making of a Successful Split
The technology has advanced by leaps and bounds since then. Splitboards aren't just resort boards cut in half, although cutting boards in half is how Horn started out. The former engineer eventually founded Chimera Backcountry Snowboards, the only company 100 per cent dedicated to the fine art of splitboard production.
First, imagine building a board perfect for backcountry terrain, either big mountain or powder riding. Then, figure out how to make the two halves perform as well as skis on the way up. The two aims are not that easy to reconcile. Most manufacturers try to solve this by wrapping a full edge around each ski, resulting in twice the metal of a traditional snowboard. The steel makes splitboard halves stiff, yet the board is often wobbly on descents. On their high-end hand-built boards, Chimera makes the sidewall and edge out of one piece of super-tough plastic. That gives splits the stiffness they need for climbing and the required dampness for descents. Grip is not sacrificed, however, because the two halves of a splitboard are swapped when skiing. That way, the downhill inside edge that's doing most of the work is always a metal edge.
Splitting Blows Up
Chimera was a small, niche company until Covid hit. "Then splitboarding just blew up," remembers Horn. "The market almost doubled between 2019 and 2021. I quit my day job."
Most of Chimera's customers are big-mountain riders and mountaineers, but the company does have a faithful following in the northeast. The trend is growing at the same pace here as elsewhere, from Sault Ste. Marie and Sudbury to the Niagara Escarpment and Haliburton Highlands.
---
Related:
---
Macalin Green, who works at Fathom Boards in Collingwood, rides splitboards with a local crew. They hit lines on both sides of [LOCATION REDACTED] Road, on land adjacent to [LOCATION REDACTED] and (for the most part) in Pretty River Valley Provincial Park.
Since the pandemic began, Green has noticed that the number of splitboarders coming through the doors at Fathom has roughly doubled. That may be because a lot of resorts now allow uphill travel—a big deal where backcountry access is hard to find. Blue Mountain Resort, for example, has allowed skinning up The Grind since 2017. "We have seen strong community adoption [of skinning] and plan on continuing to support it," comments Matt Baird, Director of Slope Operations at BMR.
"When I started in the early 2000s, splitboards weren't all that great. No snowboarders were taking it seriously back then."
---
The popularity of splitboarding exploded during the pandemic when resorts were closed, but those who gravitated to it haven't hung up their splits. Boarders recognized that skinning up and riding down is a great endorphin rush and good fun. But accessing the backcountry is splitboarding's true raison d'être.
"The backcountry you're riding is epic, video-game terrain in deep pow, as opposed to some blown-out groomer with a thousand other people," comments Horn. "Also, the touring is wicked fun. Spending the day in the woods, bullshitting with your friends, stopping for lunch. The riding is just the cherry on top." –Carl Michener
What do you need to get started with splitboarding? A pair of snowboard boots, some collapsible poles, a splitboard and skins. And avalanche safety training if you're in big mountains. For outfitting, try www.SplitboardHQ.com or buy direct from your favourite brand.
---
4: Touring for Tenderfoots
Ontario offers an ideal environment for beginner ski touring.
Ski touring has a long and storied tradition in Europe, but in North America, until recently, it was primarily the realm of mountaineers or extreme skiers. While its popularity started to rise a decade ago with improved gear and publicity from big-name skiers, demand skyrocketed due to Covid and the closure of ski resorts. And its original purpose has morphed into an economical, sustainable and calorie-burning alternative to resort skiing.
Touring gear is almost indistinguishable from a standard downhill setup at first glance. There is even a new crossover genre of gear that can be used for both backcountry and resort skiing. As a keen ski tourer who recently relocated to southern Ontario from out west, I was keen to see if there was any local touring, especially as I was training for a ski-mountaineering traverse in the Rockies. I was disappointed to discover very few touring options. (In Quebec, resorts like Tremblant have dedicated skin tracks, and a lower-priced touring ticket.) Blue Mountain Resort boasts a fairly new skin track, and while some private clubs also offer them, you must be a member to access their trails. The only other public Ontario hill offering ski touring, Calabogie Peaks (near Ottawa), does sell a very reasonable touring ticket for $5.65. For those willing to travel a bit further afield, I found two more intriguing options.
The West Wind Highlands Ski Touring Association (WWHSTA) is a not-for-profit founded in 2020 by a group passionate about self-propelled turns in the Muskoka, Almaguin Highlands and Haliburton regions. Stretching along the west side of Algonquin Park, their playground has more public land and rolling topography available for would-be ski-tourers than the rest of southern Ontario, and a more reliable snowpack. While the gently undulating terrain of Ontario's forests may not compare to the spectacular array of options in Alberta or B.C., it offers locals and beginners a lot of safe and forgiving options. The WWHSTA offers events such as Twigfest, one of Ontario's only backcountry ski/snowboard festivals.
---
Related:
---
For those willing to venture a little farther, Bellevue Valley Lodge, just north of Sault Ste. Marie, offers access to 1,000 acres of gladed trails and up to 200 m of vertical (not to mention an average of 250-300 inches of snow per season) for a nominal day-access fee. For those coming from out of town, they offer accommodations as well as trails for those who prefer snowshoes to skis.
Maybe Ontario hasn't been blessed with the Rockies' towering peaks, but thanks to the Great Lakes, we are fortunate to have plentiful snow and some decent hills to get in a skinning workout and a few hard-won turns. (Overlooked bonus: The avalanche threat here is non-existent!) With increasing inflation, mounting concern about the climate crisis and the carbon footprint of ski resorts (and air travel) and an uptick in appreciation for fitness thanks to Covid, perhaps the time has come for uphill skiing in Ontario. –Heather Thompson
---
5: Free Your Heel, and Your Soul will Follow
There aren't as many taking a knee these days, but telemark has a real place in this world.
Hooks and D-rings. Hard-shell boots with baffles, allowing toes and metatarsals to fold toward each other. Flaps extending from the toes like the bill of a baby platypus. Stainless steel mounting plates snaring the toe flap. A heel clamp, dangling free. And the essence of it all: the double-barrel coiled telemark cable binding.
This gear, passed on from a friend years ago, languished in the shed, getting jumbled around seasonally as we searched for other items. But when the world locked down, those telemark skis became a human-powered chairlift.
It was a good-quality binding and boot setup, but the skis were atrocious. Mounting the steampunk-esque bindings on a beauty set of low-mass all-wood-core powder skis started me on a new skiing journey. Armed with a pair of compostable bamboo cross-country poles and a pair of extra-thick Icelandic sheep-wool socks—to make the slightly large boots fit—this rookie was ready.
Skiing in Ontario for 40 years or so can get boring. Telemark is a time machine, taking you back to the days when a black-diamond run gave you pause. There aren't many taking a knee these days, but tele-skiing has a real place in this world. Add skins to your skis, and you'll see the escarpment with fresh eyes. The oft-repeated mantra of tele-skiers is true: When you free your heel, you'll free your soul.
---
Related:
---
Tele stuff is relatively lightweight, so sidecountry trekking is easy and has the added reward of a few turns in some untouched drops. Places like Awenda Provincial Park and the [LOCATION REDACTED] between [LOCATION REDACTED] also allow for the added bonus of a wintertime skirt along the Georgian Bay shoreline. Earning your turns with your skins and teles also creates line-up–free days on the weekend at resorts that allow skinning on trails. As the hoards jam the chair lifts, these spaces off the slopes are peaceful. You won't burn a record number of laps or mark the fastest speed on a snow app, but you also won't need to—you'll be free in a completely new zone.
There aren't many taking a knee these days, but tele-skiing has a real place in this world. Add skins to your skis, and you'll see the escarpment with fresh eyes.
---
The decline of tele is real, but for me it was a natural evolution on my ski learning curve. My alpine abilities have plateaued, and my days of park runs are likely behind me. Tele slapped me back down to the bottom of the curve. It is an inventive challenge; tele skiing is part sport, part art form and on the rare powder days it's a dance of flowy turns. –Jeff (Fletchy) Fletcher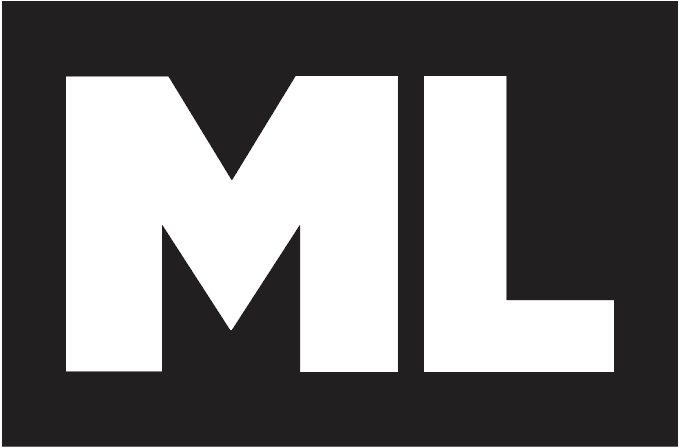 Check the ML Podcast!