Meet the volunteers who make Quebec's Ultra Trail Gaspesia 100 happen. Words :: Alexandre Koch // photos :: Événements Gaspesia. For French-language text, scroll down or click here.
Altruistic and devoted volunteer teams on the ground enable events like the Ultra Trail Gaspesia 100 to lay the groundwork for the participants' athletic exploits. Without the men and women behind the scenes who open the course, ensure athlete safety and manage feed zones, the greatest trail-running feats would never be accomplished.
Line and Ghislaine are both proud representatives of these volunteers. They enjoy providing support, making themselves useful, meeting new people from around the world and helping them experience the region. Line or Ghislaine could be your mother, aunt, friend or Gaspesian neighbour.
"Without volunteers, the race couldn't take place." How many runners have heard that? But do we grasp the statement's full meaning?
---
Related:
---
Line and Ghislaine are perfect examples of the volunteers who, by giving their time and effort, enable great trail races to exist.
What's surprising is that neither of them is a runner. Don't waste your time asking them if they know who Kilian Jornet or Hillary Allen is. That's not what they're interested in. Their passion lies in helping complete strangers reach their potential during a sporting event that brings life to their community of Percé on the Gaspé Peninsula. The local colour they add delights the participants and enchants those who have come from abroad to run.
During the race, teams of volunteers welcome you, give out drinks, treat an injury, take you back to the start after a withdrawal and comfort you with a simple gesture. They are driven by a desire to make something possible.
Their reward is nothing more than the laughter, stories and shared moments. For most races, only a few key roles are paid positions to ensure participants' safety. No event could generate the funds necessary to pay the volunteers needed. With almost 900 runners, the Gaspesia 100 requires 200 volunteer assignments. And thanks to the dedication of the more than 85 who agree to do several jobs, the race can take place. And sometimes they're the ones who are rewarded with an unexpected meeting, such as the time when—welcoming the athletes for the umpteenth year—Line bumped into Jimmy, a former ski partner she hadn't seen in 40 years.
With a big smile and often a kind word, these volunteers number in the thousands behind the scenes and allow runners to share peak experiences and push themselves beyond their limits. Thanks to all of them—to all the Lines and Ghislaines out there across Quebec and Canada.
---
---
Lumière sur les gens de l'ombre
Altruistes, dévouées, bienveillantes, les équipes de bénévoles sur le terrain permettent à des événements comme l'Ultra Trail Gaspesia 100 d'avoir lieu et aux coureurs qui y participent d'accomplir des prouesses sportives. Sans ces femmes et ces hommes de l'ombre qui ouvrent le parcours, assurent la sécurité des athlètes et gèrent leur ravitaillement, les plus grands exploits de course en sentier ne pourraient être réalisés.
Line et Ghislaine en sont de fières représentantes. Elles aiment aider, se rendre utiles, rencontrer de nouvelles personnes et faire découvrir leur région à des sportifs venant de partout. Ces femmes pourraient être votre mère, votre tante, votre amie ou votre voisine gaspésienne.
« Sans bénévoles, la course n'aurait pas lieu. » Combien de coureurs ont déjà entendu cette phrase ? Mais surtout, combien sont-ils à avoir saisi toute la portée de cette affirmation ?
Line et Ghislaine sont des exemples tout trouvés de ces bénévoles qui, par le don de soi, permettent la mise sur pied de grandes courses en sentier.
Pourtant, ni l'une ni l'autre ne pratique la course à pied. Ne perdez pas votre temps à leur demander si elles savent qui est Kílian Jornet ou Hillary Allen. Leur intérêt n'est pas là. Leur passion réside dans le fait que des individus, de purs inconnus, peuvent se réaliser lors d'un événement sportif qui, par la même occasion, fait vivre leur communauté de Percé, en Gaspésie. La couleur locale qu'elles y ajoutent ravit les participants, dont certains viennent de l'étranger.
---
You might also like:
---
Pendant la course, elles accueillent, tendent une boisson, ramènent au départ après un abandon, réconfortent d'un geste simple ou soignent une blessure. Elles sont animées de la volonté de rendre quelque chose possible.
Les rires, les anecdotes, les moments partagés sont les récompenses des bénévoles comme Line et Ghislaine. Dans la plupart des courses, seulement un petit nombre de rôles clés sont rémunérés parmi toutes les personnes qui doivent s'assurer de la sécurité et du bien-être des participants. Aucune organisation ne dispose de fonds suffisants pour payer tous les postes nécessaires. Accueillant près de 900 coureurs, la Gaspesia 100 requiert 200 affectations de bénévoles. C'est grâce au dévouement d'environ 85 d'entre eux, qui acceptent de remplir plusieurs fonctions, que la course peut avoir lieu. Leur travail rend possibles de belles réalisations sportives. Et parfois, ces personnes sont récompensées par une rencontre inattendue. Comme cette fois où, accueillant les athlètes pour une énième année, Line est tombée nez à nez sur Jimmy, ancien partenaire de ski qu'elle n'avait pas revu depuis 40 ans.
Avec un large sourire et souvent un mot gentil, ces bénévoles sont des milliers à travailler dans l'ombre, permettant aux coureurs de vivre de grands moments de dépassement de soi. Merci à toutes ces personnes, ces Line et Ghislaine qui œuvrent bénévolement partout au Québec et au Canada. –Alexandre Koch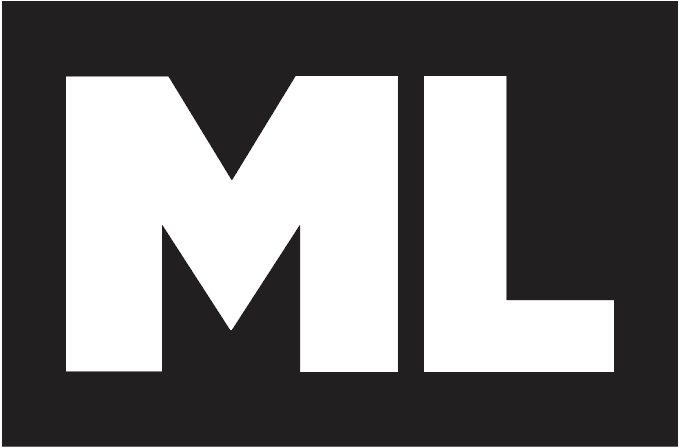 Check the ML Podcast!