The latest Vie en montagne is now available. Scroll down or click here for French-language text.
Liberty, Solidarity, Fellowship
"Forward, everyone paddle forward!" Those words shouted over the Mistassibi River's roaring rapids still resonate to the depths of my being. Elbow and knee pressed against those of a neighbouring paddler, gaze directed toward the helmets of my teammates at the front, I obeyed our experienced guide's commands as if my life were in his hands. It's crazy how charismatic those rafting captains can be.
And authority is also needed to guide such a fragile floating vessel propelled by boating novices through whirlpools of water that want nothing more than to swallow you whole. A weaker paddle stroke on one side would make us lean dangerously toward the shore; an imbalance at the front would send the whole happy team overboard. "Paddles out of the water!" Everyone plays their part, unconsciously contracting their glutes as our boat hurtles vertiginously over hellacious class 5 rapids. Then, "Everyone, paddle forward!"
---
---
Rafting is a truly rewarding team activity. Each person in the boat is necessary for the others to succeed (and survive). That solidarity and fellowship lead our little group toward the exquisite taste of freedom in the great outdoors.
This new issue of Vie en montagne puts the spotlight on duos, fellowships, groups of friends and tight-knit communities who can move mountains with their unified energy. Our contributors take you on journeys in words and pictures, such as an inclusive hike in the Eastern Townships, a look behind the scenes of a trail race on the Gaspé Peninsula or an exploration of the territory of the new generation of Inuit in Nunavik. Join us for this new human-powered sporting adventure because alone we may go faster, but together we go farther! –Frédérique Sauvée, Editor
Can't find a print copy at your usual spot? (We know they go fast!) For the price of a coffee, you can have Vie en montagne delivered to your home or office. Subscribe here.
---
Liberté, solidarité, fraternité
« En avant, tout le monde pagaie, en avant ! » Ces mots criés à travers le vacarme des rapides de l'impétueuse rivière Mistassibi résonnent encore jusqu'au plus profond de mon être. Coude et genou collés à ceux de mon voisin pagayeur, regard pointé vers les casques de mes coéquipiers à l'avant, j'obéissais aux ordres de notre barreur d'expérience comme si ma vie était entre ses mains. C'est fou le charisme que peuvent avoir ces capitaines de rafting. Et de l'autorité aussi, car il en faut pour guider une embarcation flottante si fragile, propulsée par des novices de la navigation, dans des tourbillons d'eau qui ne demandent qu'à nous engloutir tout cru.
---
---
Un coup de pagaie plus faible d'un côté et nous obliquerions dangereusement vers la berge, un déséquilibre à l'avant et c'est toute la joyeuse équipe qui passerait par-dessus bord. « Sortez les pagaies de l'eau ! » Tous s'exécutent et serrent inconsciemment les muscles de leur postérieur tandis que notre embarcation franchit vertigineusement les diaboliques rapides de classe 5. Puis on entend : « Tout le monde, on pagaie, en avant ! »
Le rafting est une activité d'équipe vraiment gratifiante. Chaque personne assise dans le bateau est nécessaire à la réussite (et à la survie) des autres. Une solidarité et une fraternité qui mènent tout ce beau monde vers le goût exquis de la liberté, propre au plein air.
Cette nouvelle édition de Vie en montagne braque justement les projecteurs sur des duos, des fratries, des gangs d'amis et des communautés tissées serrées qui réussissent à déplacer des montagnes grâce à leur énergie unifiée. Nos collaborateurs vous emmènent ainsi, en mots et en images, à leur rencontre, que ce soit en randonnée inclusive dans les Cantons-de-l'Est, dans les coulisses d'une épreuve de course en sentier en Gaspésie ou encore sur le territoire d'une nouvelle génération d'Inuits au Nunavik. Joignez-vous à nous dans cette aventure humaine et sportive : seul, on va plus vite, mais ensemble, on va plus loin ! –Frédérique Sauvée, rédactrice en chef
Difficile de mettre la main sur une copie ? On le sait, elles partent très vite ! Pour le prix d'un café, recevez chez vous ou au bureau votre magazine Vie en montagne. Abonnez-vous ici.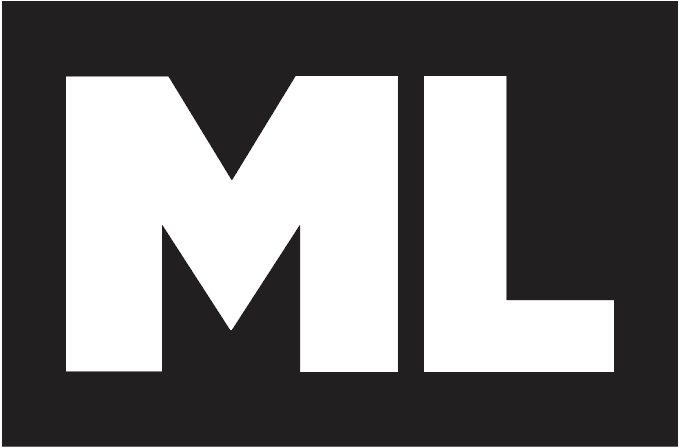 Check the ML Podcast!