Meet the game-changing piece of gear for any long-distance riding adventure—the SENA Outrush R. Words & photos :: Todd Lawson.
Because safety is absolutely paramount any time you clutch the handlebars, this helmet does two things really, really well. First, it allows for seamless, hands-free communication with your riding partner(s).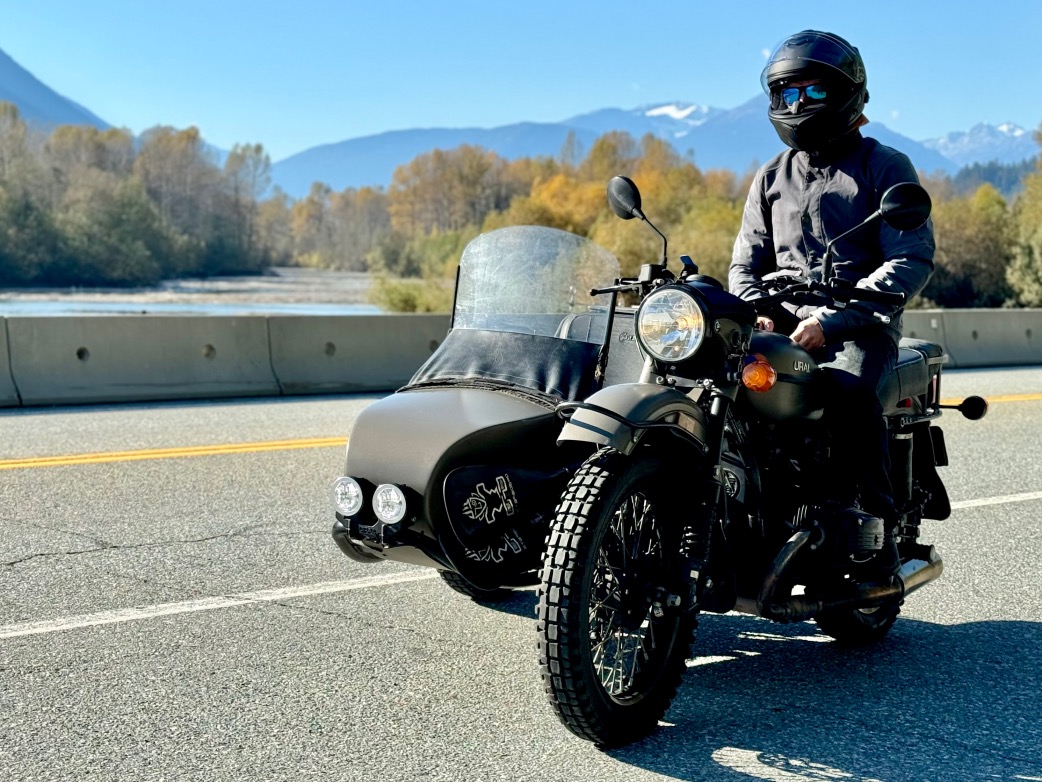 This allows each rider to warn one another of any dangers on the road without having to push a single button. Second, the Outrush R is a DOT-certified melon-protector with TWO visors — one for full-face protection, and another tinted, quick-release 'visor' for those super-sunny days. If you're typically used to wearing sunglasses inside your helmet you might not use the visor, but it's a really nice option to have.)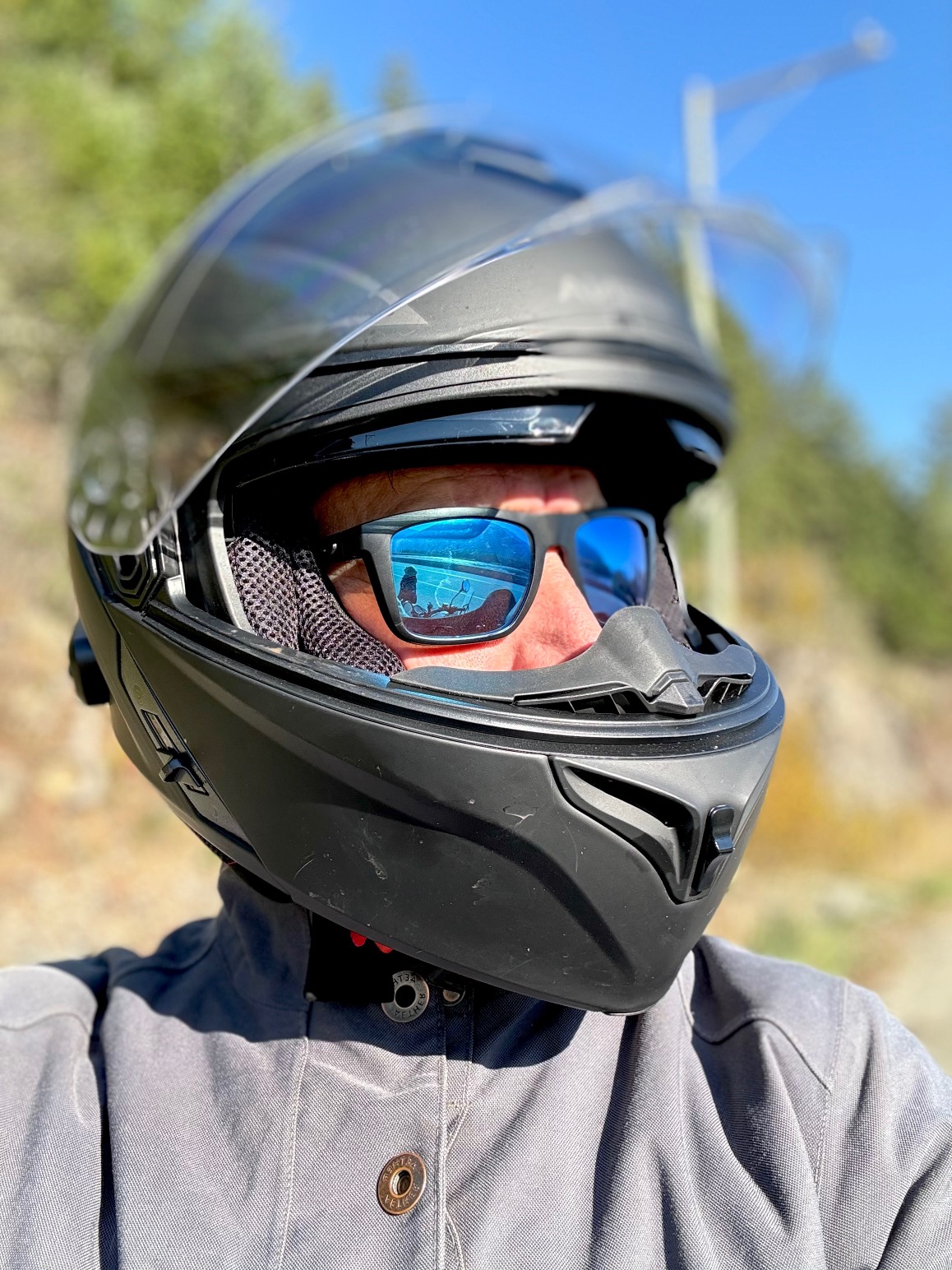 With a 900-metre range that works no matter the weather conditions (we tested ours during an absolute rainstorm with zero issues) and Bluetooth 5.0 connectivity, weak spots and bad connections are no longer part of the problem with helmet-to-helmet comms. The Outrush R comes complete with a sleek and versatile modular design, integrated speakers and a microphone, and smartphone pairing to access music and phone on your ride. You can even sharpen your brain wearing a SENA — podcasts come through loud and clear!
As an ADV rider whose wheels have touched the roads in more than 70 countries, I can safely say that this helmet will be on my head for my next adventure.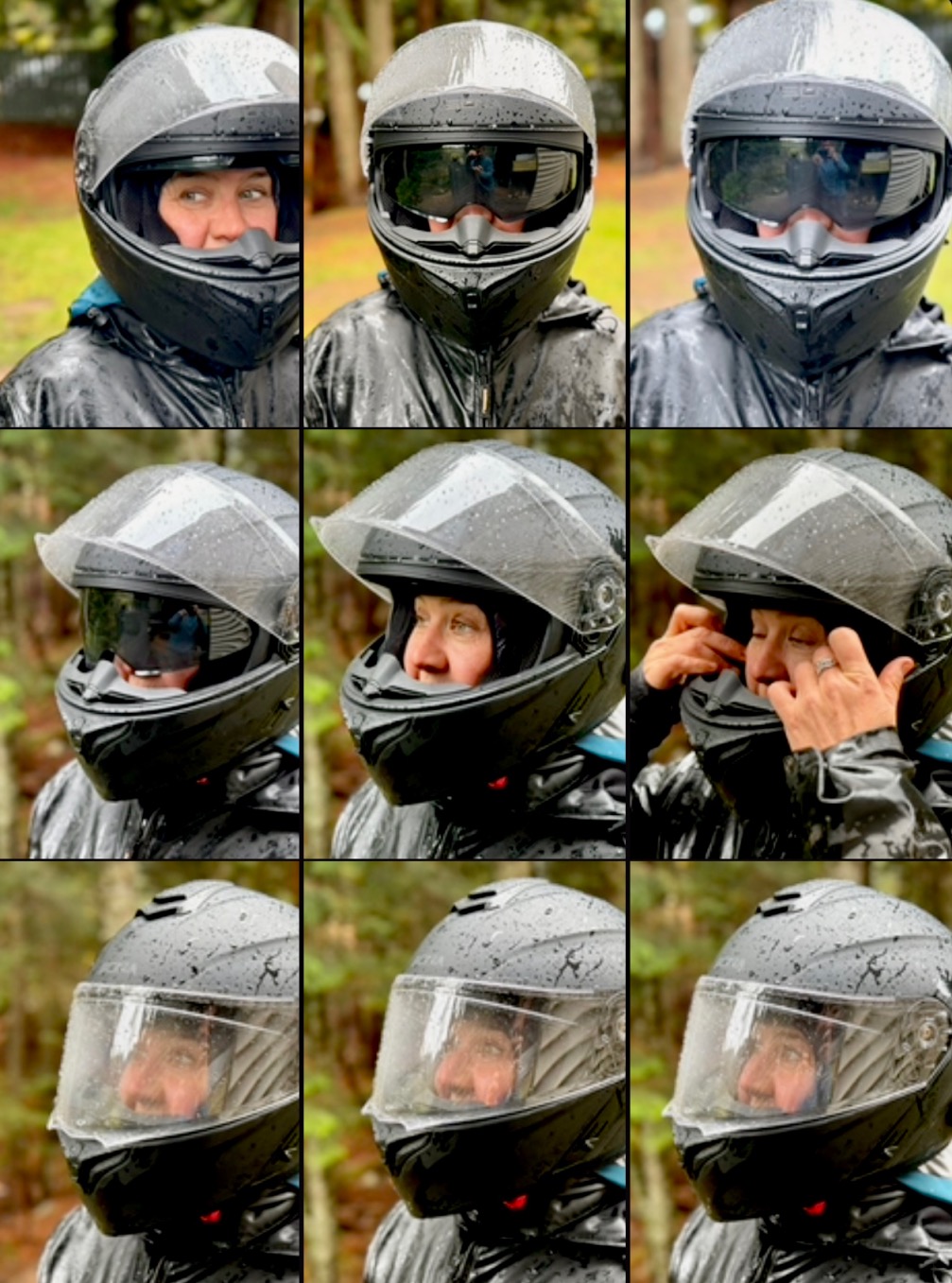 PROS
Snug, safe fit.
You don't have to rip open your helmet to install speakers and microphones! This was HUGE!
Modular design with retractable sun visor.
Speakers and a microphone are fully integrated into the helmet.
4-Way Bluetooth Intercom, with 2-Way HD Intercom, powered by Bluetooth® 5.0.
Three-button control is located on the left side.
CONS
The chin vent came off easily, as it's in the same place you'd normally carry the helmet with your hand.
Be careful with sizing. We have small heads and the medium is quite snug.
The clip is good but might require a little getting used to.
Full details on the Outrush R here.
---
Related: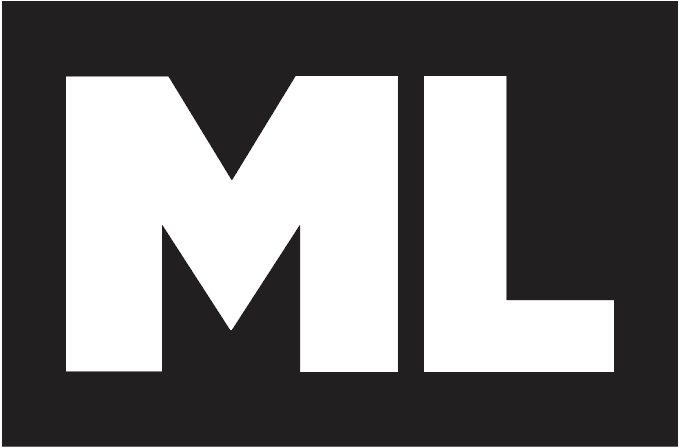 Check the ML Podcast!