I found an ancient spear point in my backyard. Here's what happened next. Words & photos :: Ned Morgan // illustration :: Lani Imre.
Last fall I found an ancient spear point in the creek behind my house, but I had to break it first.
Let me explain. Working in a shallow section of the creek in my yard—which was slowly being undermined by water flow—I scooped a shovel full of mud and rocks and chucked it to the far bank. I heard a Plink!, went to investigate and found the bottom half of a point, caked in mud but identifiable mainly thanks to its stem (the square protuberance at the base). I scrubbed it with warm water and an old toothbrush to find an almost flawless, finely tooled matte-black surface, with the interior (revealed by the break) a deeper, gleaming black.
The next day I showed the piece to my father and he pointed out that, judging from the jagged edge, it was broken recently—by me, of course, when I threw it onto the rocks of the creek bank. Late that afternoon I searched the bank and, to my relief and joy, found the top half, which fit like a puzzle piece. While I was regretful that I broke it, I reflected that if not for the telltale Plink! of the point hitting a rock—which sounded like glass breaking—it might have remained obscured in the mud.
I'd seen similar points in museums, so I knew I'd found something very old. But I needed professional eyes on it. I sent photos to archeologist Peter L. Storck, curator emeritus with the Royal Ontario Museum and a contributor to Mountain Life.
"I would say it was made about 3,000 years ago," Storck wrote in an email. "The point is very large and looks well-made. It looks to have been made of chert."
Chert is a silica mineral, formed in limestone. Indigenous peoples across North America used it for thousands of years to make various types of projectile points.
"Judging from its size, I would say it was probably used as a spear point rather than an arrowhead," Storck continued. "It's a bit hard to identify since the base appears to be damaged, which is the most diagnostic part of most projectile points. But it looks like a type that was made during the late Archaic period or perhaps the early part of the Woodland period. People at the time were hunter-gatherers living in an environment that was very similar to that of today in terms of vegetation and climate."
Just the word "Archaic"—an archeological term to denote an extended time period from 10,000 to 3,000 years ago—evokes in me a multi-millennium awe. Even 3,000 years ago is mists-of-time old compared to the 1840s, when my ancestors settled in Ontario.
I needed to know more. Through a friend, I discovered that an archaeologist named Claire Freisenhausen, principal investigator and senior partner with CRM Lab Archaeological Services, lived about a ten-minute drive away. She showed up to my creek one bright October day with her husband, Jeremy Burke (senior partner at CRM), and an Australian colleague, Eden Alley-Porter. The three crawled around the leaf-strewn creek bank, examining tree roots and depressions in the mud, turning over rocks, parting weeds and willow branches, but found no other artifacts.
After I expressed my regret at breaking the point, Jeremy consoled me by recounting an incident when he was a student many years ago on an archaeological dig in Jordan when he accidentally drove a shovel blade into an ancient skull. "The sound it made was unbelievable," he added. I felt a little better knowing that even pro archaeologists also occasionally damage artifacts as they find them.
After the informal site investigation was complete, I gave Claire the point to study at her leisure. "When I shared the provenience—the location of the findspot—with my colleagues, it caused quite a bit of excitement for a few reasons," she later reported back. "While we all agreed that it represents 'a generic broadpoint' dating to the Late Archaic, the stone material it was manufactured from is not a local chert. It may in fact originate from Ohio or even Quebec. This means there was either direct contact with the people who lived in the area where the chert was originally sourced, or that the chert that it was made from—or even the point itself—travelled a great distance to finally land in a creek bed in Meaford. In any case, it represents contact between people in the past which we were not previously aware of."
This was news. Suddenly my backyard felt a lot less ordinary. Claire added: "This particular broadpoint was discovered in an interesting place, but unfortunately its location doesn't tell us much in this case because it is 'out of context.' In archaeological terms, this means that the artifact is not specifically related to a particular past human occupation, but is essentially 'floating in space'; we refer to this sort of scenario as an 'isolated findspot.' It is absolutely possible that it represents a hunter's missed throw, and it could also have been a hit that got away."
Regardless of the (pretty much unknowable) circumstances of its original loss, I find myself fixated a little absurdly on what the point can't tell us. I wish it could play back its saga in a backwards time-lapse film from the moment I found it to the moment the hunter threw it and finally to the chert quarry in Ohio or Quebec. (This imaginary film would include thousands of years of darkness when the point was buried in the mud—but as long as I could fast-forward that section, it would be a gripping watch.)
Soon it became clear to me that the spear point needed to be housed somewhere other than my desk drawer. But I'll admit that I developed an attachment to it. I kept it in a small cloth bag and guarded it. Each day I went back to it, re-examining every millimetre of the tool work. It felt talismanic in my hand.
But I knew I couldn't hold onto it forever.
I found it on the ancestral lands of the Saugeen Ojibway Nation (SON) and the consensus among friends, family and archeologists was that it should be repatriated to them.
Through her work, Claire Freisenhausen knew fellow archeologist Robert Martin, archaeology coordinator with the SON, and she facilitated the return of the point to its rightful custodians in December 2022. Coincidentally, the SON were then beginning to develop an artifact display facility at their Environment Office in Wiarton.
As part of this effort the SON has enlisted archaeological monitors to work alongside Martin, helping out on digs and field walks and also liaising with settlers, museums or SON members who find artifacts or wish to repatriate collections. I talked to one such monitor, Caley Patrick Nadjiwon Doran, a member of the Chippewas of Nawash Unceded First Nation (part of the SON), who is also an interpretive guide at Cape Croker Park.
As he describes it, field work is much more than unearthing the past. "In the morning we put our asemaa down, our tobacco. We say a little prayer to Mother Earth and share our intentions. Like, 'Today we're out doing archeology and we're looking to discover some of our past and some of our ancestors, and we're sharing love and respect with the earth.' And often, shortly after that, we'll come upon something that's really significant. And when we find something, we hold that artifact or that thing of cultural significance in our hands to allow the ancestors to speak to us in a way."
Talking to Caley, I realize archeology is everywhere—even in well-trodden places. "We were walking a field a couple of months ago in Port Elgin doing what's called a 'pedestrian survey,'" he said. "This field had been ploughed for more than 120 years and during our two days of monitoring, we came upon two axe heads and two projectile points."
Clearly, archeology can be under our noses if we know where to look (or even if we don't) but given the pace of development in Ontario today, countless undiscovered sites may be under threat of being paved over.
"Our traditional territory consists of 40 municipalities," said Caley, "and their number one mission is development—so there is a lot of land, and a lot of potential for artifacts being lost forever."
In spite of these threats, Caley's work has led him to discover new connections with his ancestors. Recently he was on another pedestrian survey in a forest near the banks of the Rocky Saugeen River: "I saw this rock pile and I knew it was something. And it turns out it was probably a foundation for a sweat lodge, about 150 or 200 years old. I did some research and our last hereditary chief—Kegadonce, Charles Jones—used to winter in Markdale and hunt. His children went to school at a settler schoolhouse, close by where I came upon the rocks. So it's my personal belief that this was our last hereditary chief's winter lodge."
"Our traditional territory consists of 40 municipalities and their number one mission is development—so there is a lot of land, and a lot of potential for artifacts being lost forever."
---
When I mention to Caley that the spear point I found means a lot to me even though the people who made it aren't my ancestors, his response surprises me: "Your ancestors were indigenous to somewhere. If you could take yourself back through your bloodline or your DNA, I'm sure that 3,000 years ago, they were probably hunting, gathering, farming or fishing somewhere else in the world. Everyone's family bloodline goes to somewhere on the earth where their ancestors were more connected with the earth. So I think that's something everyone can feel."
I hope this is true, but many of us have inherited (consciously or not) the outlook of Canada's 19th- and 20th-century European settlers who approached land as little more than a resource to be exploited, either for subsistence or profit. But if we can find a balance and recognize that our landscape is a shared legacy, we may find a different kind of wealth.
Check out the companion article "Stories from the Ground," by Peter L. Storck, in the summer '23 issue.
---
You might also like: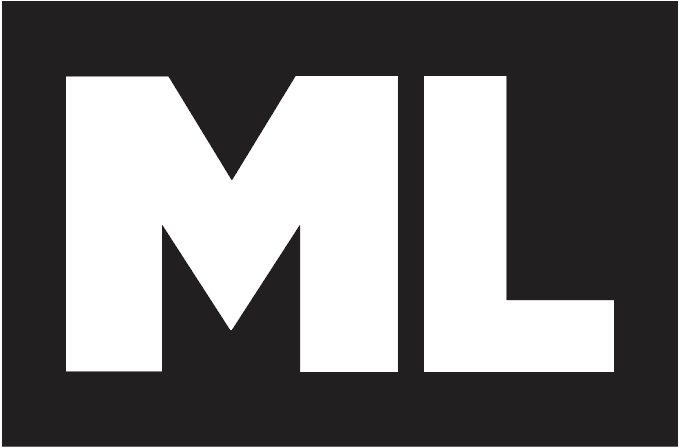 Check the ML Podcast!