There's nothing warmer than down. Here's how MEC is making a good thing even better.
The MEC Bromont Recycled Down Jacket: Never Leave Home Without It
When I first zipped into the Bromont —available for women and men— I audibly gasped. It fit—and it fit well! (If I admit that a passing customer helped me assess the side hidden from my mirror view, giving me a thumbs-up and a "You're good!" have I overstepped the weirdness line?) Trust both of us, it's flattering as hell.
And it's wicked-comfy. As comfortable as your favourite down sleeping bag. Wraps you in a toasty coziness that makes you think, I'm overheated walking around this store, but damn it I do not want to take this thing off. Then you pause, halfway to the cash, to unzip the pit zips. Because they're huge and they work, and because seriously you're not taking this thing off.
Sure, it's intended for big-mountain (and little-hill) fun. But I levelled up its versatility by opting for forever-hip black. Rain? No problem. (Thanks to the two-layer VarioShell waterproof-breathable recycled ripstop poly shell.) Snow? Bring it on. Laps at Blue? Check. Citified walks to the Wine Bar? Oh ya.
The day I removed the tags is the same day I shoved all I could shove into my backpack to jump on a plane. Southern Germany in November was the perfect test for the Bromont—or would have been, had I the courage to bring it. (Last year's forgotten and forever-lost jacket in an Austrian bus burned me on packing my favourites.)
My split-second packing decision led to three weeks of regret. Damn, did my puffy-coat-plus-rain-shell option simply not cut it against the biting, damp cold of a Munich early winter afternoon. (The hybrid insulation boasts recycled 700 fill-power recycled duck down, with Primaloft Gold synthetic fibres in the hood and arms.) And oh, how I longed for it while walking home from the beer hall in a heavy drizzle, with wind so strong it threatened to blow me straight into the Isar River.
And crikey, the sopping-wet early-season snowfall on a three-day trek in the Alps was absolutely screaming for the Bromont. I'm headed to the Rockies this winter, and I will not be leaving this jacket at home. Nor will I forget it on an après-ski shuttle bus. Or any other bus, if I'm lucky. –Kristin Schnelten
---
Sidebar: MEC's Performance Recycled Down
In 2023 MEC partnered with ALLIED Feather + Down to launch their RENU:700 Performance Recycled Down. ALLIED rescues roughly half a million pillows and comforters from landfill, then sorts and grades everything.
"Did you know? Over 37kg of textile waste per person ends up in landfills each year (source) – about the same weight as two truck batteries. Recycled down is one way to reduce this waste."
---
Next, the reclaimed down is sterilized using bluesign®-approved washing methods. After more sorting, only the strongest clusters remain, giving MEC down garments superior loft and lifespan. The best part? You won't be able to tell the difference between virgin and recycled down. Staying warm in a Canadian winter never felt so good.
---
MEC Guides Down Parka & the Beauty of Winter
I love winter, and not just for the skiing. I love winter for the cold, low-key walks in town or on a nearby rail trail. Maybe it's a sign of aging, but I've discovered the virtues of an after-dinner walk. In winter, I don't see many other walkers in the evening. I'm guessing that's because they don't have the MEC Guides Down Parka (available for women and men).
With 650-fill power RDS-certified duck down, this classic parka is nothing less than a portable woodstove stoked to the perfect temperature and sealed tightly.
Engulfed in this warm glow, I can brave the January winds howling off Lake Huron. Even in a blizzard, I will walk to the harbour to watch the waves crash over the breakwall, sending icy spray to within inches of my face (well-protected by the parka's insulated hood, and the soft faux-fur trim).
Even if a wave swamped me I'd still be OK, since the parka's shell is waterproof-breathable VarioShell fabric. And if I choose to walk through the nearby park I don't have to worry about any thorny branches since the shell is tough, two-layer 70-denier nylon.
The parka boasts well-thought-out details, including water-resistant synthetic insulation stitched into underarms; removable faux-fur trim when you want a streamlined look; generous zippered front pockets, an outer zippered chest pocket plus one inner stash pocket; and stretchy inner cuffs to keep the cold from creeping in. There's no drawcord on the parka to tighten the seal on the hem but this is not necessary since the down baffles block the cold air from moving upward. And the below-waist length feels luxe—ideal for long walks in the coldest temps. –Ned Morgan
---
Sidebar: What is RDS-certified Down?
MEC Label sources virgin down from responsibly-raised animals and that means no live-plucking or force-feeding. It also means birds are raised humanely, free from hunger, thirst, pain and distress.
This commitment is ensured via the Responsible Down Standard (RDS), which provides a traceable system that holds the supply chain to the highest standard of animal welfare. As of 2016, all virgin down used for MEC Label gear and clothing has been  RDS-certified. Several brands they carry (ie, The North Face) also implement RDS.
Check the latest from MEC here.
---
You might also like: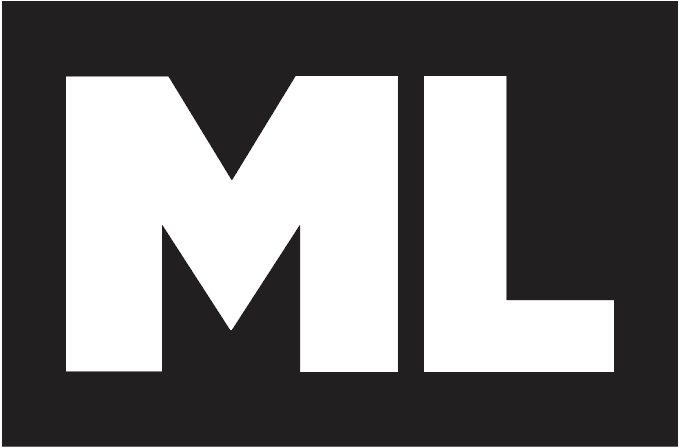 Check the ML Podcast!