Skimo? WTF is skimo? You haven't heard? Ski mountaineering (or "skimo" for short) is taking the type-2-fun world by storm. More uphill than down, skimo is skinning and boot packing and fearing for one's life while rocketing downhill on skinny skis. The addiction is real, and we follow Heather Mosher as she embraces the beginner mindset and heads for the hills. 
You've gotta watch out for skimo. One day you're riding the lifts at a ski resort, cruising downhill and enjoying a cozy après. Next, you're discovering how awesome ski touring is: the beauty of mountain solitude in the crystallized white stillness, the satisfaction of winding your way through the landscape in winter.
Then you start timing yourself on the uphills.
All of a sudden, you're talking about "fuelling" instead of eating, debating the finer points of caffeinated energy gels, donning a spandex race onesie and "fast" sunglasses… and you've completely forgotten about skiing downhill.
You've discovered skiing uphill, and you're obsessed.
Last spring, working my way out of a long period of burnout, I tentatively signed up for my first ski mountaineering race. A crew of close friends had become skimo-curious, and we signed up for Steep Dreams, a weekend of uphill skiing at Kicking Horse in Golden, BC—with more gusto than talent, more enthusiasm than experience and a plan to wear matching leggings and single-handedly take responsibility for filling out the back of the pack, bringing a recreational perspective to the otherwise serious-looking world of neon lycra and early bedtimes.
---
Related content from ML:
---
A burgeoning sport in Canada, the first World Championships were held in France in 2002. Ski mountaineering racing originated in Europe, which must be why it involves so much spandex and neon.
Skimo is basically skiing uphill. Like trail running, but in winter. Like ski touring, but faster. It's ski mountaineering, but in a somewhat more controlled environment. And, when taken seriously, it's executed on tiny skis a minimum of 150 centimetres in length and 60 millimetres underfoot—which make the uphill skiing blisteringly efficient, and downhill skiing an afterthought at best.
"I will tell anyone who will listen how great I think ski mountaineering is, and that they should try it," says Lori Anne Donald, a member of the Canadian National Ski Mountaineering Team. Her enthusiasm for the sport is infectious. She breaks down the burgeoning world of skimo.
There are five main disciplines in ski mountaineering racing. The two shortest events, both of which will debut at the 2026 Olympics, are a sprint, where participants skin uphill, transition, bootpack, transition and ski back downhill, with the fastest times under four minutes. The other is a mixed-gender team relay. Then there are the longer events: a vertical race, where you start at the bottom, and ski to the top. An individual race, which involves skinning and boot-packing up, and skiing down, two to three peaks. And a teams race, which is the most intense of all: in teams of two, racers tackle a much longer course with elements of mountaineering, such as rappelling or a via ferrata.
Lori Anne got into skimo "to save money for a weekend," she reminisces with a laugh. It was cheaper to sign up to race and get a lift ticket, with dinner and drink tickets, than it was just to spectate. She signed up for one of the shortest courses, and raced in, "soft shell pants, super big helmet, skin savers on my skins, massive skis. And I had THE BEST time."
It turns out that you can partake in skimo in pretty much whatever gear you have—touring skis are fine, splitboards are fine. There's even a "skiduro" event, where racers only get timed on the downhill, rewarding "heavy metal".
At least there's a precedent for showing up looking like a total gumbie.
On a cold, clear morning in March, I find myself in Golden at Steep Dreams, crowding into the start corral for the International Ski Mountaineering Federation (ISMF) mandated massed start. Picture a writhing mass of spandex and fancy sunglasses vibrating with energy under a giant green inflatable arch. Improbably, I find myself lining up next to Canada's National Skimo Team and, as the adrenaline kicks in, jostling for position. As if starting in the middle of the pack, rather than squarely at the back, is going to do anything other than get me trampled.
The race starts straight uphill. I expect not to feel fast, but still I'm surprised at how quickly I find myself alone, huffing the crisp morning air and desperately praying that the hose on my hydration pack won't freeze solid. As the last of the neon lycra dots disappears over the horizon, I consciously slow my pace so that my heart doesn't explode out of my chest from competition-induced overexertion.
It occurs to me that if the course isn't exceptionally well-flagged, there's a good chance I'll get lost. I'm racing my own race now; there's no one left to follow.
---
You might also like:
---
By the time I was halfway through the course, the fastest skimo-ers
had already crossed the finish line. As I trudged uphill, alternately sucking wind and fruit-flavoured energy gels, downhill skiers would pass me, perplexed. Without any other racers around, there was no context for why I was sweating uphill in a t-shirt as a chair lift mocked from above. Some of them would notice the number pinned to my thigh and offer a cheer for their fellow race participant.
When I finally crossed the finish line—the race organizers poised to deflate the arch, the crowd already dispersed, my friends were bundled up in their puffy jackets with grins on their faces, cheering and psyched. One of the race organizers asked me why I'd signed up, genuinely curious about how I'd gotten there. I replied: "I like a challenge. A big thing to try. A reason to get out on skis. To experience being terrible at something and enjoy it anyway."
Lori Anne says that after her first race, she was hooked. "I was like, 'Okay, I think I could train a little more, and spend some time with strengthening and with cardio. And practice my transitions. I think I could get a lot better at this!'"
I think about how I already have Steep Dreams 2024 blocked off in my calendar, "Uh oh, that's sounding really familiar."
As I trudged uphill, alternately sucking wind and fruit-flavoured energy gels, downhill skiers would pass me, perplexed. Without any other racers around, there was no context for why I was sweating uphill in a t-shirt as a chair lift mocked from above.
---
Someone has to be in last place, and it might as well be me. But still, why does it feel so good to be doing something that I'm so bad at?
"In a way, it takes you back to when you were a kid, and everything was new, and exciting, and joyful, and play," Lori Anne explains. "Doing something new that you don't know about is a fun way of playing. Which I think we need to do more of, as adults."
Going out and doing something challenging and new with a beginner's mindset feels joyful—liberating even. I figure it's easier to look faster than be faster, so my first order of business for this year's race season is to upgrade to faster-looking gear. I'm on the hunt for a spandex race suit and fast-looking sunglasses. The more neon, the better.
On a personal level, I want to fill out the back of the pack! It would be nice to have some company back there. The sport is young here, and can only benefit from more folks turning into lycra-loving misery stick uphill skiers.
Lori Anne offers reassurance to anyone who might be considering skimo, "We're very friendly! We're just excited to have more people join the sport."
Imagine my thrill when I discovered this past summer that I'm now a nationally-ranked skimo racer! I am officially one of the top 25 women in skimo in Canada. There are 24 women ranked in Canada. I'm number 24.
---
More from ML: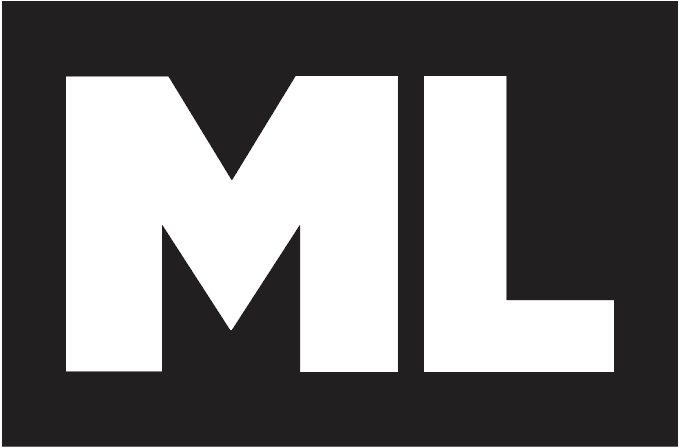 Check the ML Podcast!