Canada's most anticipated ski/snowboard event is back and bigger than ever.
Whether you're an experienced winter specialist or a newcomer eager to look the part and sample the thrills, the Toronto Ski & Snowboard Show at the International Centre in Mississauga from October 27-29 is the ultimate one-stop-shop.
"Skiing and snowboarding have seen a remarkable 19 million domestic visits across Canada, and the frequency of these visits is steadily increasing in popularity, igniting our commitment to bringing the Toronto Ski & Snowboard Show back year after year," says said Paul Pinchbeck, CEO of the Canadian Ski Council. "As we embark on this 49th edition, we're excited to offer new features and experiences that will make this show the ultimate celebration of winter sports."
Here are some highlights of this year's show:
Olympic Athlete Meet and Greet
Horseshoe Resort is bringing Olympic gold medallist in ski slopestyle, Dara Howell, Canadian freeskier and 2X Olympian Evan McEachran, as well as Junior World Champion Charlie Beatty to the show, to sign autographs and meet with guests throughout the weekend.
Keynote Speaker
Hear from the legendary shredder Dan Egan, a pioneer of extreme sports who has ventured into some of the most remote regions of the world. Egan's remarkable career includes appearances in thirteen Warren Miller ski films, recognition as one of the most influential skiers, and induction into the US Skiing & Snowboarding Hall of Fame.
Film Screening – The Land of Giants
The story of man vs. mountain is one that has captured our imaginations for centuries. But what if MSP flipped the script? What if, instead of focusing on the human element, we took a closer look at the mountains themselves?
That's the premise of The Land of Giants, a new film that explores the most iconic mountains on Earth. From the Fjords of Norway to the spines of Alaska, we will get to know and understand the canvas that creates the most mind-melting moments in skiing. But most importantly, we'll come to appreciate their sheer beauty and power. Captured with revolutionary cinematography combined with genre-bending music, The Land of Giants is not to be missed, featuring the best skiers in the world, skiing unbelievable conditions and riding to the very edge and beyond.
---
Related content from ML:
---
Contests & Giveaways
Guests will have the chance to enter to win a luxury 5-night RV break with CanaDream, where they can explore Canada at their own pace in a rolling basecamp for ski adventures.
Canadian Ski Patrol Ski Swap
The Canadian Ski Patrol will once again host their largest ski and snowboard swap at the 2023 show. Held annually, the swap will feature over 2,000 new and pre-owned, gently used skis, boards, boots and accessories available for purchase. Every purchase made at the Swap supports Canadian Ski Patrol training programs and volunteer first aid services at resorts across the country.
New Gear to Preview at Show
The streamlined new 2024 DB Hugger Backpack—made by and for snow-travellers—is available at Corbetts Ski & Snowboard. Made from 100% recycled nylon, the 30L capacity bag boasts "ribcage" engineering for next-level protection, a fully opening main compartment, and mesh pockets.
---
Elan introduces the all-new, on-slope Primetime series. Taking the fun of carving on groomed slopes to the next level, Primetime is strategically designed to maximize control, performance, and accuracy, so skiers can focus on all the experiences that make a ski day unbeatable.
---
Planning on hitting the slopes for the first time this year, and want a bit of a head start? Meet MTL Balance Board, handmade from 100% recycled wood to support a more circular economy. Launching Model 360, these eco-responsible boards give back as much as they make you look amazing on the hill. For every board sold, one tree is planted.
---
Say goodbye to fog with North 45's magnetic, anti-fog face masks perfect for any snowy activity requiring ski goggles. Engineered to eliminate eyewear fog. The 2-layer design, integrated magnet and unique blend of merino fabrics ensures that humidity stays out of your lenses, keeping your vision crystal clear, whether you're on the ski hills or at a job site.
---
Resort News – Visit Booths at the Show for More Deets
Blue Mountain Resort: introduces Snow How + Play, which includes a beginner lift ticket, access to the self-guided learning area, rentals, a Play All Day ticket, plus private instructor lessons for youth ages 7 to 12. The resort has also initiated a multi-year, multi-million dollar snowmaking investment with $1.2 million of improvements ready for the 2023/2024 for ski season.
Panorama Mountain Resort: has invested over $5 million ahead of the 2023/24 season, as well as added a new Panorama Pride & Ski Festival, taking place March 22 – 24, 2024 to their lineup of activities.
Revelstoke Mountain Resort: introduces a new learning zone, enhanced terrain, new Ski School and programs, as well as a new expanded retail shop.

Tremblant Ski Resort: will be hosting the Audi Fis Ski World Cup – Women's Giant Slalom for the first time, on December 2 and 3, 2023. 
Full details on the Ski & Snowboard Show here.
---
You might also like: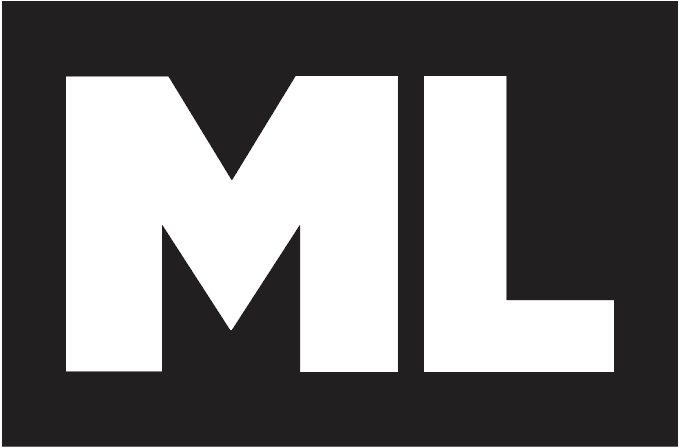 Check the ML Podcast!