A jam-packed MTB tour through the rolling hills of Bromont in southern Quebec. Words :: Kristin Schnelten.
Queueing under the demo tent at the Parc des Sommets Pavilion, oversized helmet lopsided atop my head, rolled-up hiking pants revealing hand-knit rainbow socks sagging down to my ancient brown hikers, I am a caricature of my inner monologue: I do not belong here.
Sponsored riders decked out in proper gear fit me for a pedal-assist e-bike, briefing me on its operation: Basically, push this button and go. Um, go?
I am not fast, nor even comfortable, on a mountain bike. My falls are frequent and comical—each a slow-motion Oh! I'm going to catch myself! No, maybe not! Yes, I've got this! Oh, crap, no I don't! careening crash to the side, a result of riding too. Damn. Slow.
So the e-bike. It's a bit intimidating.
But the e-bike. It's heaven.
On my own hardtail, with zero confidence and an even lower fitness level, I walk up hills others sprint. Stops are frequent, as I push my bike over roots and rocks. Lagging far behind, I desperately seek a shortcut to the truck. (Just, you know, making sure the beer is still cold.)
But with the pedal-assist, I am… Well, damn it, I'm a mountain biker. I make it to the top of the hill in one shot—still huffing and puffing with the motor on its lowest setting, but I make it. Reaching the start of a technical section, I have just enough speed to pick my way through without pausing. I am, for the first time in a decade, ahead of my son, who delivers helpful pointers and shouts of encouragement. When we arrive at the junction, it's me who begs please, just please for one more lap. Do I really have to return this thing?
Because this mountain-biking stuff—it's fun, did you know?
• • •
Having such a lightning-bolt moment in Bromont is fitting. It's difficult to not fall in love with riding here, in this welcoming town that's positively saturated with laid-back bike vibes.
With 150 kilometres of trails spread across five networks in more than 300 hectares, the Parc des Sommets is a cornerstone of the stellar biking experience. And its creation story is one of hope and community: When real estate development loomed, the citizens of Bromont rallied together.
---
Related:
---
After years of work, raising awareness about environmental protection and sustainable tourism (and more than $8 million), residents worked with the Ville de Bromont, the Nature Conservancy of Canada and other organizations to put a stop to the development, creating instead a park for all to enjoy.
That Parc des Sommets trail system, which welcomes mountain biking, hiking and horseback riding, along with cross-country skiing, snowshoeing and fat biking in the winter, is adjacent to the trails at the resort (Bromont, montagne d'expériences), which adds 50 km of enduro and downhill biking to the mix. Gravel and leisure bike trails zip through and around town, and roadies flock to the area for its winding sideroads peppered with quaint wineries and B&Bs.
At the Centre National de Cyclisme de Bromont, the province's only velodrome is surrounded by pump tracks, a BMX park, more cross-country MTB trails and an impressive series of terrifying dirt jumps, tucked into the towering trees.
As expected in a little Quebec town embracing pedallers of every persuasion, the joie de vivre is inescapable. In free parking lots dotted with vanlifers and daytrippers, après circles spontaneously form. Stacks of bikes surround downtown restaurants and outdoor cafes. Backbone, the ego-free bouldering gym, is a mecca for not only climbers, but cyclists and tourists who dig hippie hammocks and steamed dumplings.
Every morning we pull into a new lot with another pavilion, staffed with summer students selling trail passes to visitors (lucky locals are free) and offering additional markups to our already circled-and-starred maps. We choose our trails, biking or hiking, intermittently meeting back at the truck for snacks—treats stashed away from our pre-ride stop at La boulangerie-pâtisserie Canaël, whose decadent croque monsieur is an oozing detonation of savoury croissant perfection worthy of an eight-hour drive on its own.
Back on the trail, we find our favourites: The serpentining Fruit Loops makes us hoot with every criss-cross, Sarahescence to Farfadet offers a sweet overlook at its zenith and Humus keeps us on our toes with its long, dynamic descent.
Après-après, we take a short brewery tour. In an area filled with microbrasseries, we have a dizzying list of options but opt for one night at Le Brouemont for hit-the-spot pub fare and a four-pack for tomorrow afternoon, then another full evening at La Knowlton Co., where we settle into their movie-set-worthy patio and become instant friends with the locals. Because a holiday isn't a holiday without trying to squeeze in all the tourist stops, we even manage to visit the Musée du chocolat (where one of us might have purchased their weight in baking fèves) and Domaine Muscadine elk farm, stocking our cooler for the trip home.
Everywhere we turn—restaurants and shops, trailheads and summits, even our dog-friendly cabin at Domaine Yamaska—we're greeted with ear-to-ear grins and warm "Isn't this place just the best? We're so lucky to live here!" conversations. The community that worked so hard to protect its greenspace wants visitors to enjoy it. The locals love bikers. The trail organizations and town work together, pulling out all the stops to build infrastructure and maintain accessible, hella-fun trails. When Sunday morning arrives, it's difficult to pack up and leave this town, where each of us feels like we truly belong.
---
You might also like: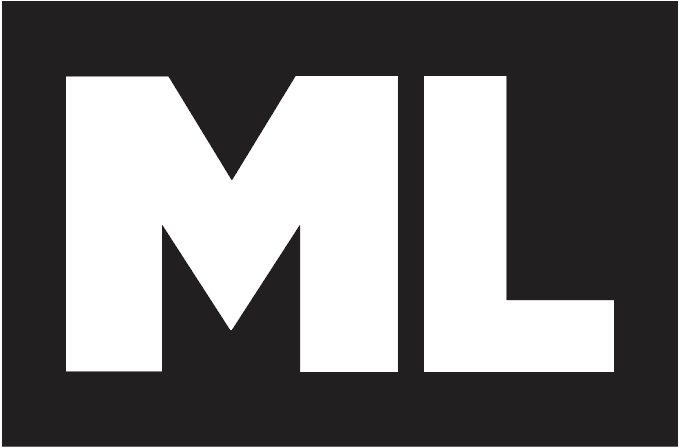 Check the ML Podcast!