Sea to Sky filmmaker/adventurer Peter Chrzanowski has always done things his own way—for better or for worse. Words :: Feet Banks.
"The greatest trick the devil ever pulled, was convincing the world he didn't exist." – Keyser Söze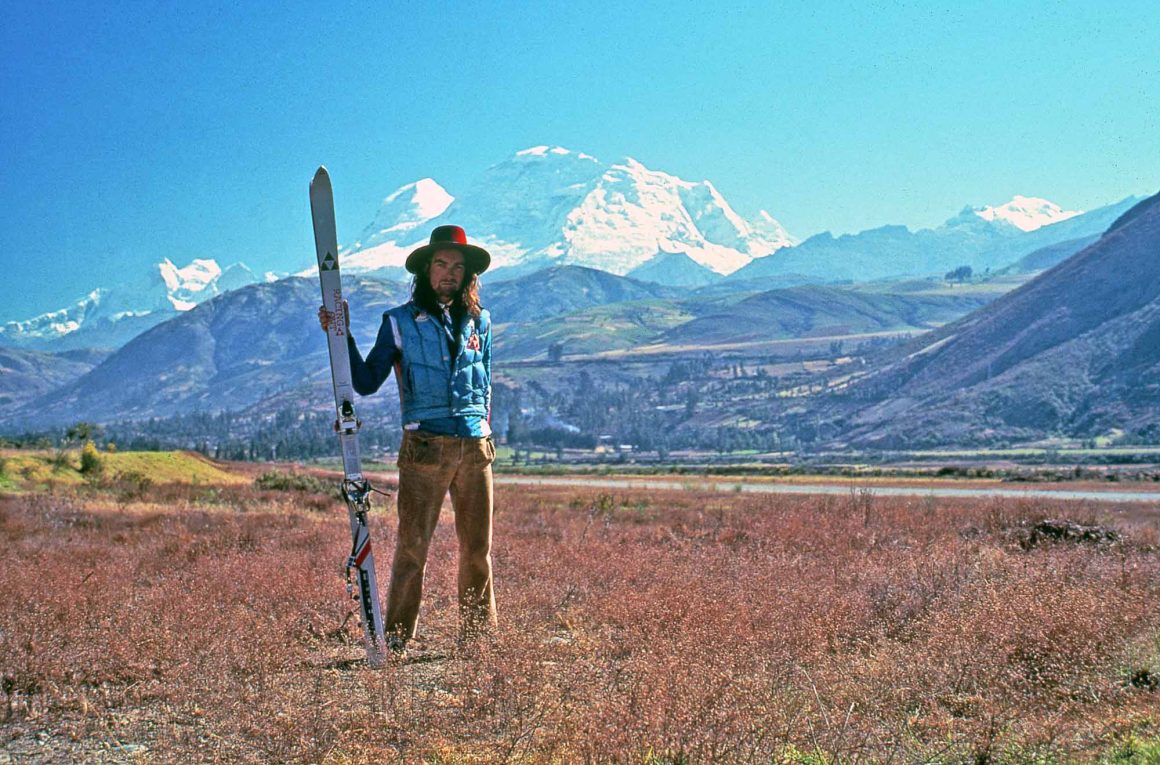 Yeah, that's pretty good, but one time in Chamonix in 1977, Peter Chrzanowski and his buddy ripped the spoke off a bicycle tire and stuck it into a pay phone to activate the coin sensor mechanism into thinking it was getting money. Then he jammed the end of a spoon into the one-franc slot and called the K2 factory in Washington State, U.S., and convinced them to courier two sets of their newest speed skis direct to France.
"I guess they were impressed by the long-distance call," Chrzanowski says. "Before I knew it, we had two custom-made pairs of downhill skis with the name of U.S. Olympian Phil Mahre on them."
Even better, Chrzanowski was in the midst of three months of skiing for free in Switzerland using a fake press pass he'd made from Letraset, a sheet of official-looking black letters one could rub/transfer onto anything.
"I made myself a journalist for the official Penthouse Guide to Après Skiing," Chrzanowski recalls, "and booked an appointment with the CEO of the ski resort. I think he knew what I was up to, but my story amused him, and he gave us the passes and had his groomers make a special speed skiing run for us between Val D'Isere and Tignes."
And this is essentially how Chrzanowski has lived life—part vagabond, part romantic artist, all dirtbag, and constantly pushing up against the edge.
Along the way he's directed or produced 19 ski/paraglide/action sport documentaries, visited 57 countries, slept with 57 women (as a lifelong bachelor he seems inclined to keep track), and knocked off at least 18 first ski descents around the world, including on some iconic Coast Mountain classics such as Wedge, Mount Currie, Atwell, Serratus, and Mount Waddington.
At the same time, Chrzanowski is known as much for his misadventures, injuries, and misfortunes (a friend fell and died on the first descent of the West Couloir of Wedge Mountain in Whistler), as for his accomplishments or total dedication to the mountain lifestyle. He's broken his legs and ankles almost more times than he can remember, and crashed his paraglider into most of the things one could crash into (including live electrical wires). He's rolled vans, torn ACLs, been dragged hundreds of metres behind a snowmobile with a fractured leg, and tumbled down mountains on at least three continents, starting with a 700-metre doozy that deposited him into a crevasse while attempting to ski off the summit of Ranrapalca (6,162 metres /20,217 feet) in Peru way back in 1977.
"As I tumbled, I just relaxed, let go, and thought…oh well Peter, say goodbye to the world. This is it—the 'land of the blue lights.'"
It wasn't it. Chrzanowski crawled out of the crevasse (barefoot—both his light ski mountaineering boots had been torn off in the fall) and made it to basecamp and eventual rescue. Now 65 years old, and still going, Chrzanowski has spent the past three years pecking away at a 400-plus page autobiography fittingly titled, I Survived Myself.
A pioneer in both the Canadian ski mountaineering and action sport filmmaking communities, Chrzanowski's life journeys include a rogues' gallery of mountain legends such as Trevor Petersen, Eric Pehota, Sylvain Saudan, Steve Smaridge, Troy Jungen, Patrick Vallençant, Jim Orava, Johnny Thrash, Bob Dufour, and Beat Steiner. But also the Dalai Lama, Pope Jean Paul II, Pierre Trudeau, Wade Davis, Jimmy Hendrix's brother (offering free music for a film!), a pair of Peruvian twins named Letty and Charo, and no shortage of pissed-off ski patrollers and general figures of authority.
In perfect Chrzanowski style, Peter wrote the book in English, had it translated to Polish for publication in his country of birth, and is now spending the first part of this summer re-translating that version back to English (it's a roundabout method, but will save thousands of dollars in editing costs). In late April, Mountain Life caught up with Chrzanowski at his home in Pemberton to rehash some of the highs, lows, and wild times of a true mountain survivor.
The Skier
"He had very poor decision-making, but a lot of the stuff that happened wasn't Peter's fault…none of us knew any better. That was my excuse at least—I'd shown up the winter before in blue jeans with a pair of 190s. There we no transceivers in 1980, we didn't have probes and shovels. No safety equipment, no idea. We were bootpacking under seracs on Overlord or dodging incoming avy bombs while poaching Whistler Peak. I figured out pretty early that he's my friend, but I am not hanging out with this guy on these kinds of things anymore. I'm a resort skier." – Scott "Scooby" Paxton, Whistler icon
Born in communist Poland in 1957 to adventurous parents who kayaked, ski toured, and rock climbed, Peter—an only child—learned to ski from his grandfather and carried that passion with him when his family relocated to New Brunswick, Canada in the mid-1960s. As a teen, Peter took to the manoeuvers of freestyle skiing at his local hill, Crabbe Mountain (two rope tows and 1,000 feet of vert) while simultaneously pining for the big mountain antics of European skiers like Patrick Vallençant, Jean-Marc Boivin, and the Swiss master Sylvain Saudan, who pioneered skiing steep, 55-degree slopes in the Alps.
"Extreme skiing had a certain draw for me," Chrzanowski says, "because only you are responsible for your actions. You could use and harness your fear to perfect your style."
Exposed to the big mountains of Peru, Chile, Argentina, British Columbia, and Alaska on holidays with his parents—a geologist and a survey engineer—Chrzanowski ended up in Peru at age 17, working with his father for a Canadian mining company.
"The work base itself was over 4,000 metres in elevation," he says. "So I'd climb and ski the surrounding glaciers on my time off. My first ski descents of the Andes started there, in 1976. I liked being in a state of fear which the high alpine generated for me. I found I skied better—more precisely and technically—when I was being terrorized by, and in awe of, the terrain around me."
After a slight mishap with the Columbian authorities while vacationing in the port city of Leticia, one of the most dangerous cities in South America at the time ("The coffee in the jail was great—Columbian black coffee. Still, I was scared. I was 17 years old."), Peter spent the next winter shipped off to the "safety" of Europe. This led to the infamous "Penthouse Guide to Après Ski" hustle while he skied some first descents in the Alps and enjoyed the party/sex/ski lifestyle of '70s Euro ski culture.
---
Chrzanowski on regrets: "Maybe I let a few ladies go along the way without really taking the time. Maybe some would have stuck around if I wasn't always going forward so much. There was one especially…"
---
By 1978, however, he was back in Peru combining ski alpinism with filmmaking on a quest to ski, and document, the first descent of Huascarán, Peru's highest peak (6,768 metres/22,205 feet) with a couple Canadian friends and a barebones (and inexperienced) film crew. A team of experienced French skiers, racing to ski the peak first, caught up to the Canadians.
"We had to take a look at Peter's gear. He had a diver's knife that weighed over a kilo; it said everything about his lack of experience. He was also carrying two cameras. One he could attach to his helmet, the other, incredulously, had a mount for skis. We understood why we had caught him so quickly. On the plus side, he had an amazing amount of high-altitude food and a tent. In exchange for his tent and food we agreed to carry a camera to the summit and to help Peter on the climb." – from the Journals of Patrick Vallençant, French extreme ski pioneer
The rest of his crew had to turn back, but Chrzanowski made it to 6,200 metres with Vallençant before handing the French team a camera to get him footage off the summit. The subsequent film, Ski Peru, won a few festival prizes, and by the time Chrzanowski showed up in Whistler that autumn he had two things locked down: a dream to use film to continue pursuing a life in the mountains, and a new nickname: Peter Peru.
The Filmmaker
"Peru has never been interested in the technical quality of his movies, that is not why he's doing it. He cares what is happening in the movie more than the movie itself. – Beat Steiner, skier, filmmaker, heli-lodge entrepreneur
Steiner met Peter Peru at a student rental house in Vancouver. "He came in talking about skiing and making movies and I said, "I'm in," Steiner recalls. "That was how I got into skiing stuff that had never been skied. People around here weren't looking at the mountains with that mindset and Peter had been so influenced by the Europeans."
Throughout the early '80s Steiner would ski a number of notable lines with Chrzanowski, including on Serratus, Atwell, and the Diagonal chute on Mount Currie in 1985 (accessed by hiking straight up the face). Steiner also joined Chrzanowski as a skier/filmmaker on a number of his more infamous film expedition attempts to ski Mount Waddington (the highest in the Coast Mountains) and the north face of Mount Robson, the highest point in the Canadian Rockies.
"Not many people remember, but the word 'extreme' as it relates to skiing came from the book Ski Extreme, by Patrick Vallençant," Chrzanowski explains. "So I will say, smugly, that I was instrumental in bringing that word to North America in 1982 when we formed the Extreme Explorations film company."
Enrolled in the film department at Simon Fraser University while recovering from a torn ACL, and with the Ski Peru film already on his resume, Chrzanowski found himself faced with two potential life paths. "The first was to have a normal life, maybe including a family and kids," he says. "The second was to take the often-cursed, wild ride of underfunded adventure documentary filmmaking; a life of continuous travel, difficult productions, and long hours editing to make the films. I chose the latter and chose never to look back."
---
Related:
---
Extreme Exploration's first film, In Search of the Ultimate Run, saw Chrzanowski and Steiner take $1,000 from the SFU film program and another $500 from a sports producer at the Canadian Broadcasting Company. Chrzanowski, Steiner and six friends loaded into two vehicles and headed for Mexico to ski Popocatépetl, the famous 5,426 metre (17,802 foot) dormant volcano outside Mexico City.
The trip was a success and included all sorts of party antics and tangential booze (and worse)-fueled adventures. They even crashed Keith Richards' wedding by climbing a fence in Cabo San Lucas. "Several of our crew ended up spending the night in a Mexican jail but I got away," Chrzanowski recalls. "I returned to SFU two weeks late for classes. The head of the film department shunned me, but we produced a half-hour film—shot on Super 8 and extreme in every way. I was proud of it."
"How does a 21-year-old with no money, resources, or experience even consider making ski movies, on film?" Steiner asks. "But that didn't stop him. He had rampant optimism—just do what you can and do it anyways. The end goal didn't matter as much as that it was fun to try. And I got sucked into that for a few years."
Waddington Now became another example of Chrzanowski's ability to piece together a film on a shoestring budget. He and Steiner interviewed iconic mountaineer Phyllis Munday, who had spotted the "mystery mountain" in 1925 and spent the next 30 years trying to summit it with her husband Don. He also traded the rights to his uncompleted movie to the Whyte Museum in Banff in exchange for historical Waddington mountaineering footage. In the end, it took two attempts to get the film in the can.
But in 1985 Chrzanowski, Trevor Petersen, Steve Smaridge and Beat Steiner skied the first descent of the Angel Glacier from just below Waddington's summit knob. (Eric Pehota would later ski that same exceedingly-steep summit knob for the 1990 film Reel Radicial, Chrzanowski's last collaboration with Steiner and Jacques Roiseux, who both branched away from Extreme Explorations to form AdventureScope films and look towards the "new" sport of snowboarding.)
It was Mount Robson however, that became Chrzanowski's cinematic raison d'être, his "rosebud." After seven years of repeated failed attempts to ski (or even access) and film the north face of the mountain, Chrzanowski finally combined all his and Steiner's footage with that of Dave Frazee to produce The North Face: Seven Years on Mt Robson, released in 1988.
"We had made several trips to the mountain in between planning the first fiasco in 1980, my own successful descent in 1983 and finishing the Mount Robson film in 1987," Chrzanowski says. "It became my most successful film but also, we had huge bureaucratic problems with BC Parks and our permits. At one point, I had to go, last minute, to the Ministry of Tourism which held more clout than Parks. Eventually I got a call saying, 'It wouldn't be right to give you the permit but just go do your trip, we'll look the other way.' From then on, I knew, there's always a way to beat the bureaucrats at their own games."
And that now-infamous 1981 footage of Chrzanowski lowering utterly unqualified ski alpinist Jacques Thibault off the summit of Robson on yellow polypropylene "Canadian Tire" rope? This scene has long been used to criticize Chrzanowski's experience and safety levels, but, according to him, it was all just movie magic.
"We had to do something," he explains. "Our promotor Chuck Hammond, if that's even his real name, had 48 reporters and three helicopters filming us and we couldn't access the face. I unravelled that rope in order to make a show of things for the media. Creativity was required! Jacques was thrashing around, and I basically ran out of cord so the mountain guides and I all had to drag him back up for the cameras. That fiasco was embarrassing, Chuck was a crook and Jacques was not a mountain guide. I got sucked in because I had a bit of a reputation and was too gullible to properly check everyone was who they said they were. I went back to Whistler embarrassed by the whole ordeal."
But at least he caught it on film.
The Paraholic
"Safety is not the top box on Peru's checklist. His conception of what to do or what is acceptable is not the same as most people's. I was there for some of the chaos and it's outrageous the number of times he almost killed himself and didn't. Especially when he started flying paragliders." – Beat Steiner
"Ask him about paragliding off Blackcomb Peak…No, ask him about trying to launch down the upper Christmas Chute. Yeah, ask him about that." – Eric Pehota, ski mountaineer
Steiner witnessed the Christmas Chute fiasco.
"This is like, 1986," he recalls. "There was no one paragliding, no one to teach us, and I remember Peru trying to take off from the top of Christmas Couloir on Whistler and he wanted me to film it. He takes off and the wind slams him into the cliff, then he crashes back to the ground. He grabs his stuff and goes back up and tries again…Same thing happens. Goes back up, tries, slams again a third time. I stopped filming. Another time he was flying off Whistler Peak towards Cheakamus Lake, spiralling out of control into the forest. We were supposed to pick him up in Function Junction and he comes out of the woods unscathed saying, 'I just picked a tree that looked easy to climb out of.' He crashed into the tree, through the tree, and landed on the ground unhurt."
Paragliding off the ski hill was strictly forbidden in those days. Which didn't deter Chrzanowski, of course, and he remembers that fated Cheakamus Lake flight well. "I was flying alright when one of my brake lines snapped. I could still steer with the back risers, but you lose a lot of altitude doing this and before I knew it, I was skimming the tops of 150-foot tall cedar trees, until I finally hit one. I had my skis on though, and was able to lean forward and get my skis below me. They broke the branches and slowed me down, and somehow I landed on the ground. I'd sheered branches off a whole side of the tree and my paraglider followed me down without getting caught up. So, I packed up and skied the rest of the way."
Nowadays, paragliders ride thermals, updrafts of warm air, to gain elevation. Chrzanowski himself has used thermals to fly 112 kilometres from Golden, B.C. to Invermere, but this practice (and the equipment to do it) wasn't common until about 1999.
"I'd ridden warm air upwards before but hadn't really understood the atmospheric mechanics of the process," Chrzanowski says. "I shot way up off the top of Black Tusk once, because of the black volcanic rock drawing the heat, and crashed on the Helm Glacier on my butt. Another time in Pemberton I experienced what paragliders call 'sudden sink' and knew I wasn't going to make it to my landing. I panicked a bit, and trying to make it to a large horse corral, I smashed into the dormer window of someone's house and fell about 30 feet to the ground. Turns out it was my buddy George, who came out with his three-year-old daughter. He handed her the phone and said, 'This is how you call 911.' I ended up with two broken legs, a broken arm, a couple lost teeth, and very bruised ego."
"I panicked a bit, and trying to make it to a large horse corral, I smashed into the dormer window of someone's house and fell about 30 feet to the ground. Turns out it was my buddy George…"
---
In the early 2000s, paragliding was a relatively small sport with a tightknit community dedicated to progression and good times (not all that different from the early extreme skiers of Chrzanowski's youth). For him, it was a new way to experience the mountains, push his own limits, and inspire more global travel, new films, and new events. In 2006, Chrzanowski organized the world's first ever paraplegic FLY IN in the tiny B.C. community of Hedley. He began flying in Mexico and Europe, and in 2007, paragliding brought him back to Peru, a country he hadn't visited in almost 40 years.
After Canadian bureaucracy, this time at the hands of our immigration service, foiled Peter's ambitions with Jenny, a Peruvian journalist who may have been the love of his life, in 2008 he ran with the idea that the best way to find a "soul mate who could paraglide" was to make a film about his search for one, and the result was Paracinderella, which was still in production when Chrzanowski crashed hard flying in Peru and broke a femur and cracked his pelvis. On the bright side, he got some great footage on the ambulance plane back to Lima that made it into the film.
By 2013, cheap digital cameras and internet video sharing technology was making it increasingly difficult to fund or make a living off films. But on a para-trip in Malinalco, Mexico, Chrzanowski encountered his next big thing. "It was truly ingenious," he says. "An event—a relay race—featuring segments of running, paragliding and mountain biking. A friend I had met in Mexico, Pablo Lopez, had invented it—he called it the Aerothlon."
With big plans to bring the Aerothlon format to his hometown of Pemberton—a mountain bike and fitness epicentre with a paraglide launch right above town—Chrzanowski crashed into one of his most immovable objects yet again: Canadian bureaucracy.
"I wanted the event to start right in downtown Pemberton to really involve the community," Chrzanowski explains. "Canada's love affair with litigation makes that a non-starter. I found out the flag people I'd need at every intersection and side street would eat up more than half my budget. I guess Pemberton is ready for big corporate events like the Ironman races, but for a homegrown thing there is no support. There are people whose job it is to help support these kinds of things, but as far as I can tell they meet once a year for pizza to pat each other on the back and that is the end of it. It's a joke."
He did manage to pull off a successful Pemberton Aerothlon in 2018, and twice more since then, but he's found the level of support is much more robust in other countries. He recently staged one in Poland in late May.
After more than 30 years of flying—and numerous injuries and close calls—Chrzanowski's reputation in certain paraglide circles is reminiscent of how people used to view his ski mountaineering exploits. The phrases "brain damaged" and "sociopath with a death wish" have been tossed in his direction, with campaigns organized to prevent him from ever flying again—sometimes at launches he himself helped establish. The animosity stings; it's visibly obvious when he talks about it, but Chrzanowski also points out that his most vocal critics almost always have competing financial interests.
Chrzanowski crashed into one of his most immovable objects yet again: Canadian bureaucracy.
---
"The best way I can describe paragliding is that it's dangerously easy," he says. "It requires a lot of skill and patience, waiting for the right winds and weather. Mistakes and poor decisions can result in death or severe injury. I have four major accidents under my belt, but each one has a reasonable explanation, including my own pilot errors. I know I am not always the most careful person when I practice paragliding or skiing, this is why I don't do tandem flights or take passengers flying. I have no kids or family and my risks are mine alone. It's not for society to dictate how we should lead our lives. If I am to return to the 'land of blue lights' I would rather do it as a result of my own choosing, rather than dying of boredom at some old-age home."
The Last Word
After the tragic death of his friend and film subject Trevor Petersen in a 1996 avalanche in Chamonix, Chrzanowski began to dig deeper into what the mountains mean to the people who spend their lives in them.
"I reached out to both the Dalai Lama and the Pope trying to get an idea about the universal spirituality that one experiences in the mountains," he says. "The Dalai Lama responded that he didn't know. The Pope said he'd enjoyed my film about Trevor (The Spirit, 1997) and was blessing me. That Pope was a skier, and Polish—he had come from my hometown."
Through his films, his adventures, and his ski bum antics (every year, the Whistler squatters used to find out what colour the backgrounds were on the season pass pictures and recreate a backdrop of construction paper to hold a "pass photo" party for their forgeries), his love for the mountains, and the culture of those drawn to them, has always been the driving force.
"It's getting worse over my lifetime," he laments. "The bureaucracy, the corporations…It's more homogenized. The kids are still fighting the good fight for these kinds of lifestyles, but don't have much of a chance. They can't sleep in their vans in Whistler. They can't build a cabin in the woods, but also, we have so much room here—just push deeper."
"For me," Chrzanowski continues, "I've always enjoyed the quiet and the solitude in the mountains. Skiing and paragliding gave me the connection I was looking for. For my first film, I found an old Chinese proverb: 'The body roams the mountains, and the spirit is set free.' That also reminds me of something mountaineer, Polish mountaineer, Jerzy Kukuczka once wrote in his journals: 'After every safe return there is always such a sense of euphoria and accomplishment. We always come back wiser from the experience.'"
Kukuczka, who summitted all 14 of the world's 8,000-metre peaks, may as well have the last word on Peter Chrzanowski as well:
"The human organism is a lot stronger than we might anticipate."
This piece only barely scratched the surface of Chzranowski's wild tales. Look for I Survived…Myself in bookstores this fall and at peterperu.ca.
---
You might also like: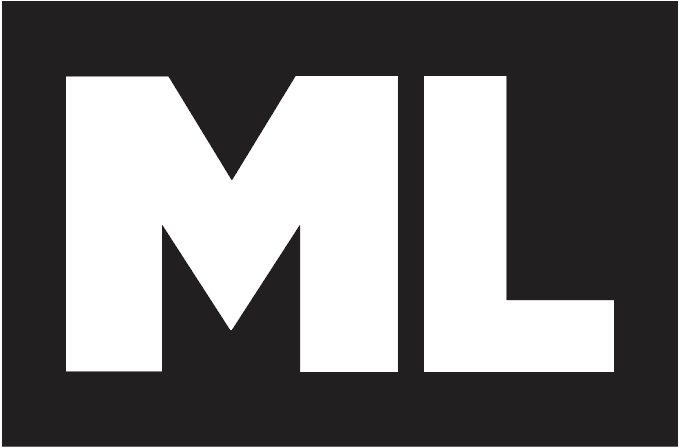 Check the ML Podcast!