In the new TRAIL MIX department of ML Rocky Mountains, the editors offer tasty and nourishing brain snacks consisting of the latest events, thinkers, ideas, culture, arts and personalities from the Rockies and beyond.
---
I Hate Running and You Can Too by Brendan Leonard

Master satirist Brendan Leonard has done it again. He's managed to turn Type 2 fun (fun in retrospect) into, well, fun actually. As a climber and writer, Leonard is fit and enjoys the outdoors, but he never imagined himself to be a runner. Then, in a bizarre turn of events, he decided to commit to 52 marathon runs in a single year. Not exactly setting himself up for success, he learned a lot along the way, and I Hate Running and You Can Too is the resulting manifesto.
Leonard lets us know right off the top that despite the miles he's put in, he's actually a pretty average athlete at best. Through sharing his own experiences with blunt honesty and humour, the reader not only connects with his writing, but will catch themselves giggling the whole way through this book. His experiences of pain and failure and fleeting moments of reason which suggest that sitting on the couch eating potato chips really is more fun than running, will remind you a lot of someone else: you. The thoughts that have cycled through my head while habitually, yet infrequently, taking up running over the years are perfectly captured here, and, on occasion, made to seem like actual scientific evidence.
The book is loaded with valuable data nestled between the outrageous, rollicking anecdotes. There are graphs, pie charts and tables like the always helpful "Fear Based Fitness Plan" all of which are presented with semi-professional, tongue-in-cheek prowess. You can't help but smile as you dive into chapters with titles such as: "Inspiration is Not a Strategy" and "F#%k Busy." The book acts as your quasi-guide, encouraging you to start small, but start you must because what have you got to lose?
You can't help but smile as you dive into chapters with titles such as: "Inspiration is Not a Strategy" and "F#%k Busy."
---
Although seemingly lacking in seriousness, this book is designed to make you consider your own self-actualization gauge, and leads you on the familiar path to discovering that of course, taking the first step is the hardest part. Written for anyone who's ever considering running, it appeals to the hardcore and armchair athlete alike. Read I Hate Running and You Can Too, and you'll be motivated to dust off those old Nikes and plod along with a smile on your face. –Joanna Croston
---
Spotlight on Art: Oesa Magazine
In 2020, a series of events led Oesa Magazine creator Amal Alhomsi to the realization that Bow Valley artists need help. He met artists in precarious living situations: propane tanks next to pillows, painters working in closets, their lives "a labyrinth of entangled idiosyncrasies", says Alhomsi. It became obvious to him two things were missing in the valley: a physical space where artists can create, and a virtual platform where artists can share what they create—enter Oesa.
Alhomsi's goal is to have the magazine act as an archive for the artists who make the Bow Valley their home temporarily or permanently. "The word Oesa is Stoney for 'corner', and that is what the magazine is all about," he says, "a corner for the arts."
By partnering with the Town of Banff, Alhomsi and his team provide artists with free studio space, and they've also created an accessible website featuring work from talent around the valley.
---
LUNA Festival, Revelstoke
LUNA Art Festival presents a weekend of Nocturnal Art + Wonder across downtown Revelstoke. The festival is a visual smorgasbord of art and energy in two parts: LUNA Sound, a +18 "wild night" of music that kicks off the weekend Friday, September 22; and LUNA Arts the evening of Saturday, September 23, which is free and open to all ages.
LUNA Arts is chock-full of interactive performances, installation art and "art allery" discoveries throughout Revelstoke's downtown core. The weekend will wrap up at the Revelstoke Rail Museum on Sunday September 24 with a day of music, art and fun for the whole family.
---
Youth Spirit
Calgary's Maya Carr was the 2022 recipient of the Banff Centre for Arts and Creativity's Mountain Spirit Award, presented each year to a young Canadian blazing a trail in environmental protection and advocacy.
Introduced to wild places by her outdoorsy parents, Maya and her younger brother spent their childhood at the family cabin in Nakusp—cliff jumping and kayaking, hiking and snowmobiling.
Maya considers hiking the Elbow Watershed with the Canadian Rockies Youth Network (CRYN) the kickstarter to her environmental advocacy. In March, the CRYN hosted 38 youth and four adults from across western Canada at the Rockies Youth Summit in Kananaskis, with the theme: Growing Impactful Voices, highlighting the importance of the opinions of our youth.
Maya also volunteers for Parks Canada, started a student-led environment club at school, and attended Girls on Ice in 2022, an organization that provides space for women to lead using science, art and adventure. This fall she'll kickstart another objective when she moves on to environmental studies at the University of Alberta.
---
Disturbance and Renewal
Prescribed burns are becoming more common each year as Parks Canada staff work to control the wildfire threat posed to mountain communities. Revelstoke local Zoya Lynch explores the effects of these burns on bighorn sheep in her mini-doc available on Youtube: Using prescribed fire to restore bighorn sheep habitat in Kootenay National Park.
Canadian Rockies Trail Guide – New Edition
A new edition of the classic Canadian Rockies Trail Guide is available and better than ever. This edition of the bestseller is in full colour including topo maps and is 200 grams lighter than past editions. Affectionately referred to as "the Bible" the guide has been in print since 1971 and details 225 hikes. Get your copy here.
---
Safeguarding a Vanishing Language
In an effort to save the endangered Stoney language, the written word is being used for the first time to preserve the oral language. The education authority of the Stoney Nakoda Nation of southwestern Alberta recently introduced a textbook and dictionary to schools on the Nation where Stoney remains the first language for the majority of members. The Nation has also created a podcast featuring stories from Elders.
---
You might also like: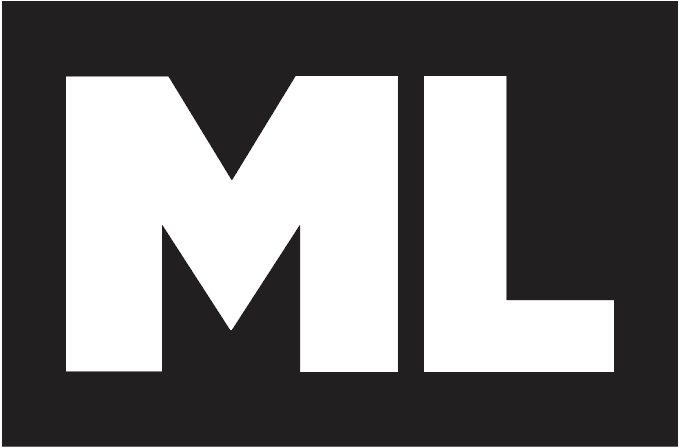 Check the ML Podcast!