A transformative nature immersion experience in a stormy corner of Georgian Bay. Words :: Ned Morgan // photos :: Scott Parent & Ned Morgan.
Nature immersion is a new phrase for an old phenomenon. Our pre-urban ancestors were immersed up to their eyeballs in nature. They didn't see it as a good or a bad thing; it was the only thing. Today we have much to learn, or re-learn, about how nature can help us heal and thrive in an increasingly urbanized and anxious world.
So: Immersion. The word has sensuous associations. We long to be immersed, in warm water, in loving relationships, in a caring community. But nature? It doesn't automatically welcome us. It doesn't know the meaning of the word. Perhaps that's what makes nature immersion so rewarding. Sometimes you have to work for it.
What exactly is nature immersion and how can it help you? The best way to figure that out is to throw yourself into a wilderness (or near-wilderness) experience. Late last summer, on a paddling trip to the northwest corner of Georgian Bay, a bout of stormy weather jump-started the three stages of our immersion ride.
1. Transition
"In the context of nature exposure, individuals may experience a 'pre-liminal' space with old and disturbing thoughts initially. However, once in the 'liminal' space [a transition between one stage and the next], individuals instead experience feelings of calmness and a sense of mastery." *
For those of us accustomed to spending most of our days in climate-controlled rooms looking at screens, sudden nature immersion is jarring, especially when the weather isn't Instagram-friendly.
On the first day of our trip, we stand in the rain on Sly Fox Island. Torrents gush over the Canadian Shield granite at our feet while we stay mostly dry in our raingear, watching our paddleboards bob on their tethers in a tiny bay. It's a warm morning in late August and the rain isn't cold, though the wind is shearing the whitecaps off the waves as soon as they form.
We launched our paddleboards a few hours ago at Chikanishing Creek (in Killarney Provincial Park) and pulled over onto this island when the sky suddenly darkened. Standing on the shore now, resisting our instinct to seek shelter from the rain, is a strange and liberating sensation.
After the squall passes we're back on the water, heading east along the outer shore of Phillip Edward Island—Manoomin Mnising in Anishinaabemowin, which roughly translates as "island of the good berry" (wild rice). We don't see any other paddlers out here. Most people stick to the sheltered routes. After some sketchy paddling against a stiff side wind, we make it to our campsite on West Fox Island by mid-afternoon as the skies clear. The wind is still building but now we feel safe, and the transition—from urbanized to nature-immersed humans—is almost complete.
2. Connectedness

"While cognitive restoration and physiological well-being are the prominent and renowned benefits of nature exposure, there is one important construct that is often overlooked—that is, the human-nature relationship; also known as connectedness to nature."
We proceed to explore the island, swim in a knife-blade of a bay, set up our tents and collect firewood. The relentless wind and waves really bring home our isolation. Nothing and no one can get to us.
The next day begins clear and windless. We have cell reception—not immersion-friendly, but few can argue with the usefulness of a weather forecast—and the report is calling for more high wind from the southwest by mid-morning. We need to paddle a long length of the windward side of Phillip Edward to make it to our next campsite.
Once we cross the open water, it feels reassuring to be near Phillip Edward, but that feeling doesn't last. Up close, this doesn't look like a big island so much as a labyrinth of shallow inlets, shoals and islets, all churning with cross-chop. We face gusts up to 35 knots as our navigator Scott Parent leads us in and out of sheltered passageways through the maze while keeping us on our route. Two paddleboarders bottom out on shoals, barely escaping serious damage to their hulls, while another is thrown onto a rock; he is lucky to escape with a minor injury.
---
You might also like:
---
Suddenly our connection to nature is very strong, because we're in the thick of it, facing the elements head-on. All we can do is keep paddling as hard as we can—no stopping to take photos or even to drink water. Every paddle stroke matters. When nature throws an immersion curveball, you dig deep and drive it right down the middle.
3. Peak Nature Immersion

"Across more than one hundred studies on nature/wildlife exposure, stress mitigation has been shown to be one of the most consistent and important psychological benefits."
Our destination, Hincks Island, lies on the eastern edge of Phillip Edward, near the mouth of Beaverstone Bay. After making camp we explore on foot, discovering a valley thickly wooded with birch and pine, hidden from view in the middle of the island, and a two-pronged headland of pink granite smoothed by deep time into countless curvilinear variations. A few of us spend a half-hour enthusing over a rock-bound colony of mosses topped with cranberry which, at over a metre thick, is impressive; we surmise it's been growing on this lonely spot for hundreds if not thousands of years.
This is peak immersion: humans transfixed by the beauty and resilience of nature and transported from the anxiety treadmill that powers many of our days and nights.
The next morning we head northeast into Beaverstone Bay, past Point Grondine which, according to legend, the voyageurs named (from the French verb gronder, "to rumble or roar") for the audible bashing inflicted by the Bay. The wind is at our backs, pushing us toward the last leg of our trip: Point Grondine Park, owned and operated by the Wiikwemkoong Unceded Territory. Here we leave the big water and, at the bottom of the bay, portage into the park. The contrast between the rumble and roar of Georgian Bay and the tranquility of this forest-bound river and lake system is striking.
So why is nature immersion good for us? The article I've quoted goes into painstaking detail, backed up by peer-reviewed research. Among other benefits, immersion reduces blood pressure, anxiety, depression and cortisol (stress hormone) levels. Anecdotally, I would add that immersion serves to shift our focus—away from the daily chimera of free-floating fear, toward tackling and overcoming certain obstacles.
The obstacles on our trip—mainly, paddling through near gale-force winds with no shelter in sight and navigating through a waterscape that even the most inventive maze designer could never dream up—proved unpredictable but manageable. Nature is a powerful tonic, and once you realize you can call on stores of determination you didn't know you had, the fear will fall away.
---
*All quotes from "A Guide to Nature Immersion: Psychological and Physiological Benefits," by Pei Yi Lim, Denise Dillon and Peter K. H. Chew, International Journal of Environmental Research and Public Health, August 2020.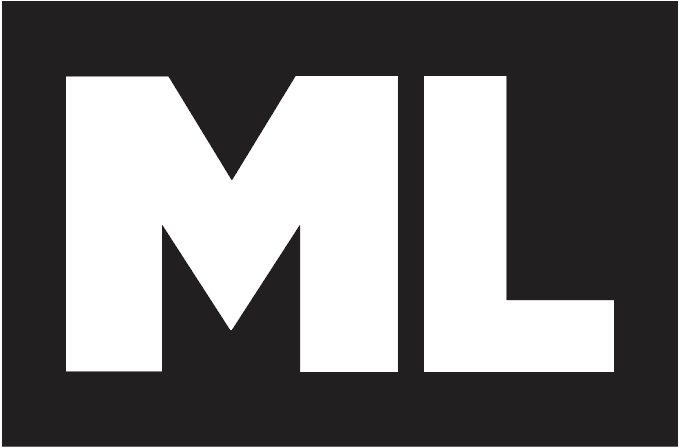 Check the ML Podcast!