In the forest at dusk, the trees have eyes. Words & photography :: Ben Haggar.
There are few things I love more than an evening in the woods just after the sun slips behind the mountains. As the oppressive heat of the day subsides into cool comfort, the ambient light reflecting off clouds trades harsh shadows for soft orange hues that darken into the deep greens of moss and saplings. The forest becomes still, humid, and peaceful, but with that tranquility comes a heightened alertness—every sound becomes more audible, but so does a sudden lack of sound. At dusk, when the forest goes still, a sneaking paranoia sets in. Is someone, or something, watching?
On an annual maintenance mission to the popular bike trail Dark Crystal on Blackcomb Mountain, Scott Veach and I had spent the afternoon splitting cedar slats and nailing stringers together to create two small bridges. Scott's dog Zephyr, the deaf Arctic Dingo and our constant trail companion, has a tendency to lay right where we're digging, but this particular day kept even more underfoot than usual.
With sun well below the horizon, we'd packed up the tools, and were enjoying the "builder's special"—river-chilled beers—when blood-curdling screams abruptly broke the evening silence. They sounded to have come a few hundred metres down the trail, and tailed off almost as quickly as they'd arrived.
An ex-Californian, Scott was immediately on edge: "Sounds like tweakers living in the woods."
To me, it sounded more like the stick-sword fight battles from my pre-teen days of forest adventures, but we were a bit far from any houses, and it was getting late for kids to be out this deep.
In the dim evening light, we waited for any other sound or clue to what had occurred. The forest answered with only a deep silence…too silent. We stashed our tools just where we left them. Chugging the last of our beers—with a side of apprehension—we started the ride out with Zephyr in the lead.
---
You might also like:
---
Enjoying a freshly-manicured section—a set of new corners completed the day prior—I began to forget the strange screams in the woods and enjoyed the flow of a familiar trail in prime condition… until Scott uncharacteristically skidded to a stop: "Look…"
Chills sped down my spine and muscles tensed with an unconscious primordial instinct as my gaze turned upwards to discover—just a dozen or so metres away—a large male cougar clinging to a cedar tree directly beside the trail. My first reaction—suppressed, but noticeable—was an urge to giggle, to fill in the nervous, silent, stifling space as the cougar stared at us and we stared back. I can't imagine a more powerful-looking animal. Long and sleek, the massive cat's biceps and shoulder muscles dwarfed its comparatively small head while a long, elegant tail flicked in…agitation? Curiosity? Impending doom? 
My instincts took over. "Don't move," I told Scott while slowly digging into my pack for the only camera I had—a compact Canon G7X. My movements, though subtle, caused the cougar to begin climbing down the tree. To flee? To attack? Its eyes never left us. But then Zephyr, who had remained rigid and silent, barked aggressively and sent the cat back up the tree.
Gripped with fear and urgency (or was it urgency and fear?), I snapped two blurry photos in the fading light. Despite my training as a professional photographer, my frozen brain had seemingly lost the cognitive skills needed to adjust my camera settings, but the cat remained still long enough for me to take a deep breath, steady myself, and finally create a sharp photo at 1/6th of a second.
Mission accomplished. Let's go.
But do we bushwhack around the beast, hauling bikes through thick brush, or ride directly underneath it as quickly as possible? For whatever reason, we chose the latter and rode straight past the treed cat—Scott leading, Zephyr in the middle, and me in the back. With a short run in, gaining speed on the flat rough trail felt like riding in quicksand, and we probably could have reached up and touched the cougar's tail as we hammered past in a frantic blur racing for the adjacent hilltop. Safely there, I looked back in time to see the cougar jump down and disappear into the bush in a single fluid movement.
We'd pushed our luck far enough to consider lingering longer. Flush with adrenaline, hands death-gripped onto the handlebars, Scott and I rode faster and sloppier than ever before, until we ran into two female acquaintances of mine—Lauren and Stacey, who were running down the trail with equal parts expedience and grace.
The cougar had boldly stalked to within three metres of them, very interested in their leashed dog, Daisy. It took a lot of yelling, posturing, and stick throwing for the cougar to back down.
---
It turns out they were the ones yelling earlier. The cougar had boldly stalked to within three metres of them, very interested in their leashed dog, Daisy. It took a lot of yelling, posturing, and stick-throwing for the cougar to back down. I can only imagine how intense it must have been for them to, at some point, turn their backs to the cat and flee on foot. Scott and I—on bikes, with a medium size dog, and the cougar in a tree—had both nearly peed our pants.
We rode short sections of the trail, then waited for the girls, always keeping everyone within sight while night swiftly took hold. As we gained distance from danger, euphoria flooded my system at surviving such a close encounter with a powerful predator, but I also got shivers of trepidation wondering how long we'd worked away in blissful ignorance while the cougar surveyed our position and, more closely, our deaf companion Zephyr. I thought about the hundreds of hours I've spent in the forest—happily building trails or riding them—while yellow eyes watched silently from the shadows.
With innumerable rocky cliffs, caves, and crevices, Blackcomb Mountain's old growth could be home to anything… Rob Burns isn't waiting around to find out.
---
Related content from ML: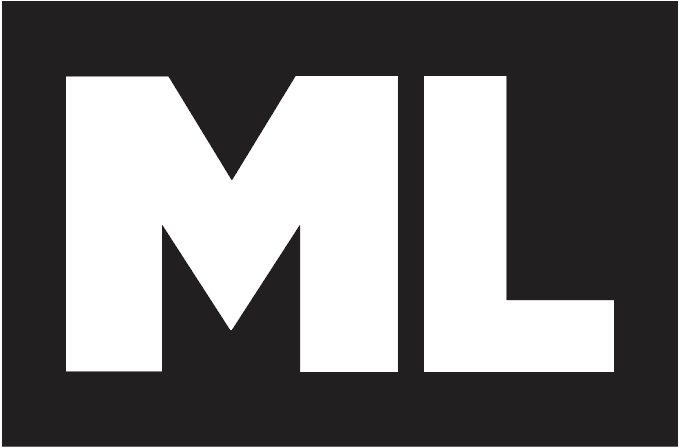 Check the ML Podcast!