MEC Classics collection re-launches Rad Pants and other totally tubular, 90s inspired pieces.
---
words & most photos :: Feet Banks
"Can it be that it was all so simple then?"
For those of us who can remember the 90s, these Wu Tang lyrics pack an extra nostalgic punch. Because—with hindsight— it WAS simpler then: the Internet barely existed, almost no one had a cell phone let alone a smart phone, and some of us were riding that beautiful age between adolescence and adulthood where it was totally acceptable, expected even, to prioritize being outside—climbing, paddling, trekking, camping, post-surfing, anything—above almost everything else.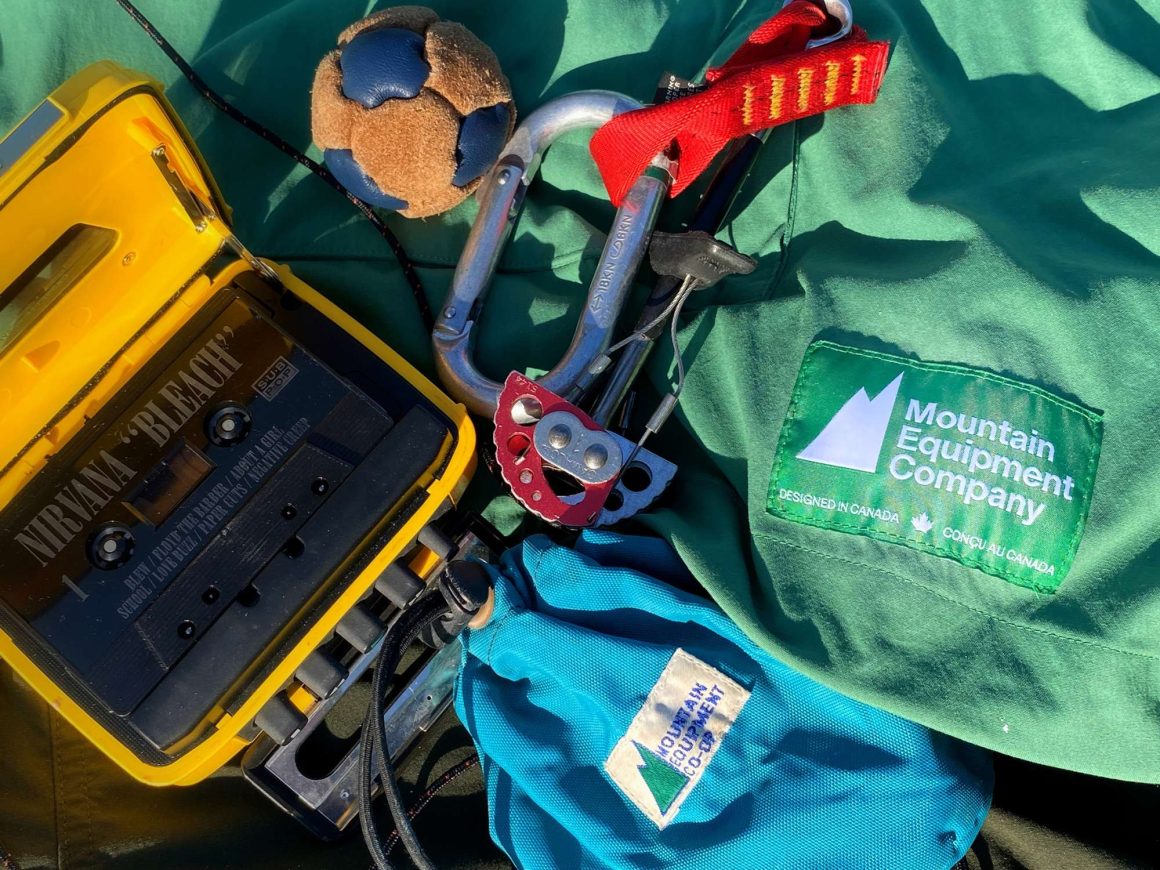 Connection—to adventure, nature, and like-minded vagabonds—was high on the pyramid of needs, money was not. And because of this, some of us only had a couple pair of pants. And only one pair we could really rely on under any circumstance…MEC Rad Pants.
The Rad Pant was iconic. Constructed from a lightweight nylon, Rad pants were cool, breathable, pretty waterproof, and durable as all bejeezus (just ask anyone who tree-planted). It maybe wasn't perfect for a fancy dinner at the boutique cocktail oyster bar, but no one cared because there weren't hardly any boutique cocktail joints back then and we couldn't afford to waste money on them anyhow.
The "good old days" might be behind a lot of us, but at least the Rad Pants are back! As the latest offering in their Classics Collection, MEC is bringing back a new-and-slightly improved version of their much-loved outdoor pant, as well as Rad Shorts, a Rad Anorak, and down-filled pullover made with recycled down that would otherwise end up in a landfill. The times are changin' but your pants don't have to.
As someone who still owns and wears my 1993 Rad Pants, I jumped at the chance to give these classic re-releases a field test in preparation for this blast from the simpler past.
MEC Classic Rad Pants
It's not just nostalgia. For versatility and usability, Rad Pants have long been the undisputed champs. Here are my thoughts on the re-release/upgraded version:
Stoked on:
Stretchy! The only major upgrade on the 1990s version is a big one, these Rad pants feature stretch fabrics that include just enough spandex and lycra to give a more comfortable fit and flex, without any unwanted cinching or constraining. These are the free-est Rad pants ever (and if, like me, you are old enough to have owned the originals, a little stretch in your pants is prob more than welcome now.)
Cuffs. A key feature that needed no modifying. Elastic cuffs on the bottom of these pants help prevent eager critters like ticks, spiders, fire ants, adventurous snakes and other annoying creatures from crawling up your leg.
Deeper Front Pockets. One of the greatest fails of the first-gen Rad Pants were the front pockets. They were too shallow and key things like your pocketknife or actual keys could/would often fall out while sitting in your Subaru, lazing in a hammock, or clambouring over deadfall and stuff. The 2023 Rad Pants added almost an inch of depth to the front pockets (on my size) which instills much more confidence (even with your phone) while the cargo and back pockets now feature double hook-and-loop closures instead of just one. More secure, and the cargo pocket will still easily hold a Sony Walkman (or 15 hacky sacks).
Better Belt Closure. The OG Rad Pants used a standard lock-slider buckle and a lightweight tubular webbing. It wasn't ideal unless you doubled it back or pinned the excess webbing to itself. Rad Pants 2023 come with an upgraded jam-lever detachable buckle which makes it easier to get the pants off and on and vastly improves the pants' ability to stay comfortably on your waist over the course of a day of adventuring (or with your wallet, keys, and a wallet chain tugging them down). Thankfully, MEC took it a step further and added a belt loop just beside the buckle so you can tie off the excess webbing and keep the belt extra taut. It looks a bit funny but any true core Rad Pant-er will understand (because we all watched MacGuyver in the 80s.)
Less Stoked On:
No Complaints. The new Rad Pants are more comfortable, keep your stuff more secure, and shed light rain even better than my 30-year-old pair. There are also such things as the Classic Rad Shorts, essentially the exact same as the pant except, obviously, without the legs (and thus the cuffs) and only one cargo pocket.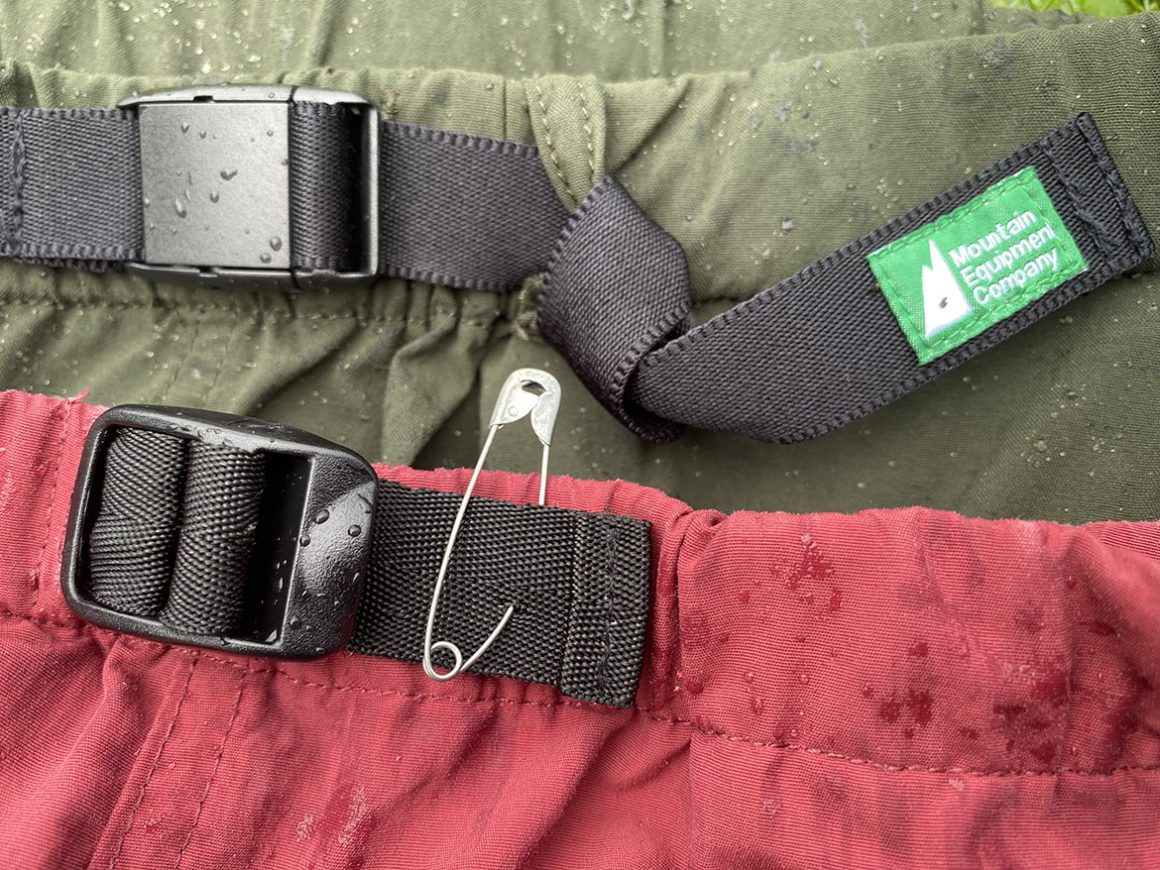 Classic Rad Anorak
No, your memory doesn't fail you, this product didn't actually exist in the 1990s, it's a new level-up, but was created very much in the 1990s spirit of bonkers fashion awesomeness—basically this Rad Anorak was created so you could have a versatile top layer that either exactly matches your pants (or shorts) or perfectly accompanies them.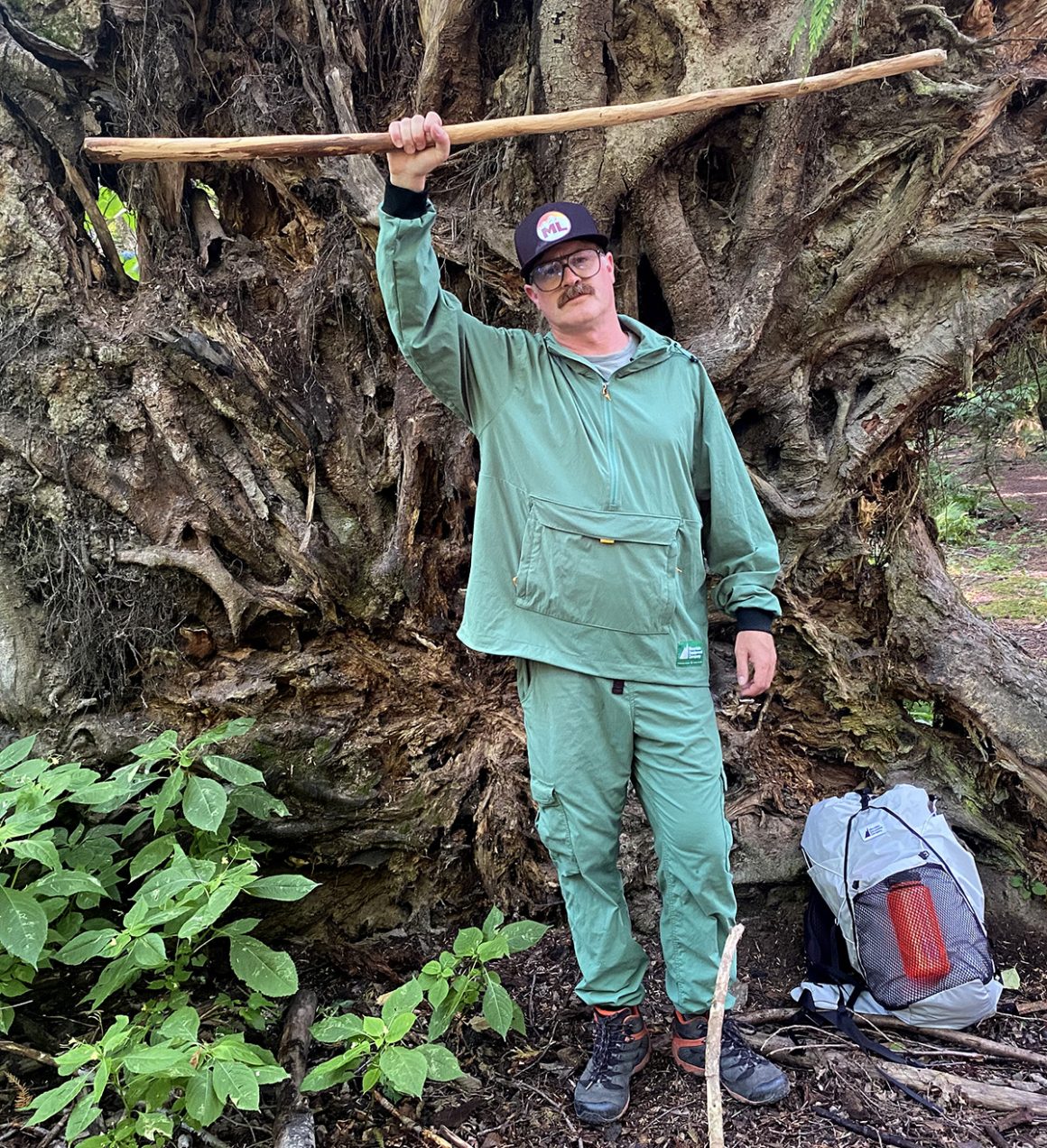 Constructed out of the same supple stretch fabric as the Rad Pant, with burly sleeve cuffs, drawstring waist and hood (bugs stay out), and a heat-dumping half-height zipper this is your new go-to summer anorak.
Stoked On:
Double layered front pockets. One is zippered to hold valuables and the other will easily hold a full chicken (alive, fresh, or BBQ'd).
The fact that someone at MEC green-lit a new product designed for one-colour, head-to-toe, safari-nouveau fashion awesomeness.
Less Stoked On:
Pull-over anoraks in general. I like the versatility/ease of use offered by a full zip, but the 90s were a time of experimentation so it is what it is, also the double giant pockets do make up for the slight inconvenience of having to blind yourself momentarily whilst donning a garment.
MEC Classic Bush Pilot Down Sweater
A classic piece that's been upgraded with the future in mind, this Bush Pilot Down Sweater is the first MEC product to feature RENU Performance Recycled Down, which means the 700-fill insulating down comes from old duvets, sleeping bags and jackets that would have ended up in the landfill.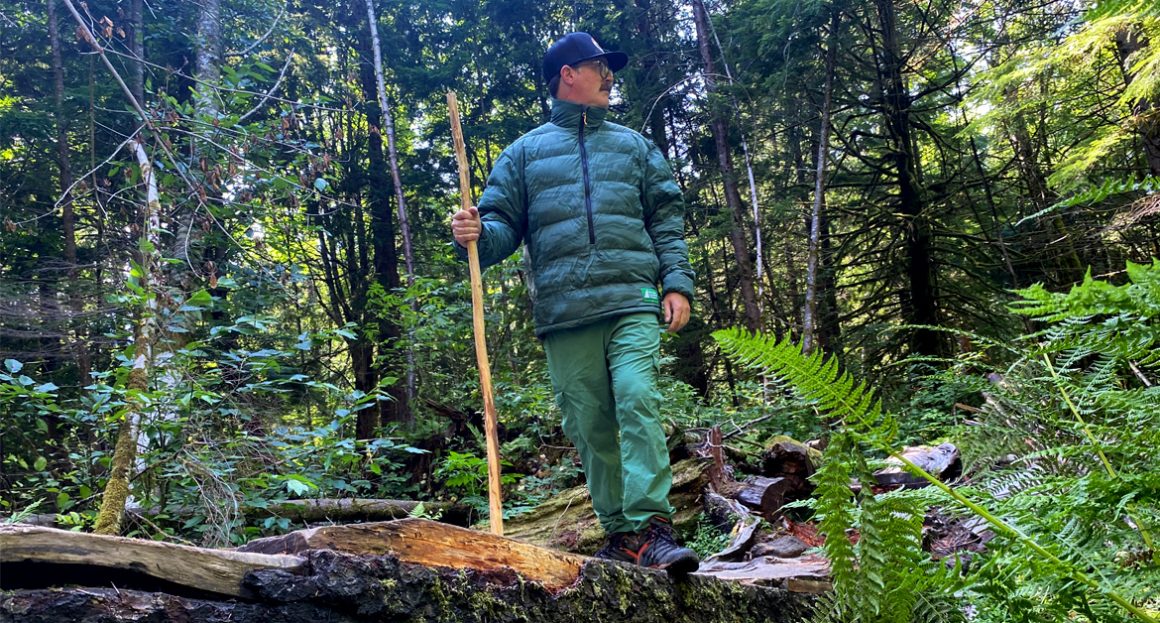 The original 90s Bush Pilot was designed to "take the chill off evenings in the hills" and that's exactly what it will do for your late summer, early autumn hikes into the alpine.
Stoked On:
The RENU Performance Recycled Down. Textile waste is a huge global problem (a May 2022 report from the US National Institute of Standards and Technology more than 50 billion garments are discarded, globally, within a year of being made) so while buying durable garments is essential, so is recycling some of that waste before it gets to the landfill.Which is exactly what RENU does, amassing, cleaning (using bluesign® approved methods), and re-purposing post-consumer waste that would otherwise end up a sad statistic. This is the way of the future.
And so is the Recycled Nylon used on this sweater, which has also been treated to shed light rain. Nothing better than watching water bead!!
The Skookumchuck print on the fabric reminds me of staring into a river (or the iconic Skookumchuck rapids), which is always fantastic way to spend your time.
The fleece-lined collar cinches tight and high to keep heat in and make up for the lack of a hood.
Zippered side pockets are key because you don't want anything falling out up in the alpine.
Less Stoked On:
No hood. The old saying in the mountains (or on the ocean) is "if you don't like the weather, wait five minutes." As such, I prefer every jacket to have a hood unless it is a dedicated underlayer meant to go under something else that has a hood. Certainly, the Bush Pilot is warm, and the aforementioned high fleece collar does cover that integral part of the neck a toque won't cover, but for me, a hood is always nice.
The Bush Pilot feels like wearing a cloud of warmth and comfort. Most importantly though, creating this new-twist-on-a-classic allows MEC to test ideas and designs that prioritize sustainability and environmental impact on a limited-edition garments, then bring what works into the larger MEC universe (they have a whole blog about it here.)
Life may have seemed simpler back in the old days, but our future certainly contains complex issues that need innovative solutions. Looking totally tubular is, of course, always a bonus. Have fun out there!
---
The Rad Classics Collection goes on sale July 27, 2023 at 11 AM pacific time, which is the same time this story was supposed to be posted live…simple, right? Find it at MEC.ca