When the world shut down, the whales spoke up. Words & photography :: Agathe Bernard.
As an earth scientist and photographer, one thing has always struck me—the more you look, the more surprising things you see. If we look at something that hasn't been observed much, everything will be unexpected. And sometimes we catch a glimpse of something that changes how we see everything. And other times, we hear it.
In 1970, Dr. Roger Payne led a team that released a five-track, 34-minute album called Songs of the Humpback Whale. To everyone's surprise, it sold over 125,000 copies, making it the most popular nature recording ever.
In that same year, 323,661 whales were slaughtered. Payne was confident that if people heard the songs, they would think differently about whales. They would care.
Greenpeace boats drove between harpooners and whales and played Roger's album. Public pressure began to mount. And in 1972, the United States passed the Marine Mammal Protection Act prohibiting the killing and hunting of whales in U.S. waters. Roger had used the songs' beauty to save the whales, appealing not to our reason but to our emotions and empathy. Although whaling continued in other parts of the world, Roger gave the whales a voice. This one individual is a huge reason why there are still whales in North American waters today.
These days, many whale populations are recovering, but there are new dangers beyond the whaling industry. Some whales washed up on shore so full of heavy metals they are treated as toxic waste. Others have giant plastic floats in their stomachs. Some have clearly been hit by boats or fatally caught in fishing nets. Industry that operates underwater, such as offshore fracking or drilling, can be fatal for cetaceans. A sonar pulse is like a sound bomb, sometimes causing mass strandings of hundreds of animals. Noise pollution can also scare and disorient whales until they beach and die.

In 2020, just as the COVID pandemic arrived, I followed my curiosity after a few decades of landlocked living and moved to the ocean. I'd heard the whales had begun chatting with each other in an unprecedented way. Why? Perhaps because most of the marine traffic had stopped—suddenly there were no cruise ships, the shipping routes were drastically reduced, and oceanic background noise levels had dropped by about six to eight decibels, which is immense on a logarithmic scale. For the first time since the industrial revolution, the whales had a chance to communicate without constant interruption.
I had so many questions, which led me to some exciting facts. Like finding out that blue whales are the second loudest animal on Earth, belugas call each other by unique names, humpbacks in different areas "tune-up" their songs throughout a breeding season—by the end, they are all singing a single coherent song.
I wondered what they were telling each other after decades of extreme noise pollution, so I purchased my own hydrophone and sailed into Blackfish Sound off the northeast coast of Vancouver Island. Located within the territory of the Na̱mǥis First Nations, Blackfish Sound consists of countless islands and inlets offering beautiful natural scenery in sheltered and tranquil waters. Blackney Pass connects Queen Charlotte Strait with Johnstone Strait, where the strong currents churn up nutrients from deep below, feeding everything from small herring to the 40-tonne humpback whales. A perfect place to plunge my hydrophone down and indulge in the dreamy universe of whale songs.
Through (probably annoyingly too frequent) communication with the cetacean team at Raincoast Conservation, I began to learn about what I was hearing. The three main types of sounds made by whales are clicks, whistles, and pulsed calls. Clicks are believed to be for navigation and identifying physical surroundings. I learned that Orca travel in pods and that the three southern resident pods share some calls, but also have unique calls. Together, these three pods form a clan, J-Clan. Clans do not share calls with other clans, so the northern resident orcas and the southern resident clan have their own unique calls. The whales use dialects as acoustic indicators of group identity and membership, which might preserve the integrity and cohesiveness of the social unit.
---
Related content:
---
In human evolution, speaking the same language as someone else helped us know who to trust and who to support. Suppose these whales transmit their learned behaviours and pooled knowledge to only specific species members. Can we say they have cultures? And if so, how much of it was lost during those decades of whale hunting and slaughter? How much is at risk today due to noise, chemical, and other pollutants? In human history we know culture loss occurs before extinction, but we also know culture can be saved.
Fortunately, conservation groups are showing up. In Blackfish Sound, Orca Lab has recorded whale sounds for over 60 years, showcasing the unique cetacean culture. MERS (The Marine Education Research Society) is working at reducing threats to marine wildlife by responding to reports of entanglement, vessel strikes and other human-caused incidents. Raincoast Conservation is working to form a coalition of individual hydrophone operators to create an effective long-term system that can monitor and reduce underwater noise impacts on marine organisms on the BC coast, including species at risk. Connecting the sounds will be a significant first step toward creating more understanding of the issue.
With the Canadian government's goal of conserving 30 percent of the country's land and water by 2030, there is hope for more quiet areas designated to give whales a sonic break. The more we learn about other animals and discover evidence of their capacities, the more we care, and this alters how we treat them. As the songs of whales change every year, our culture is changing too.
Roger Payne was right—we will conserve what we love. We will love only what we understand. We will understand only what we are taught.
Sailing is still scary to me. Often, I have knots in my stomach, but on days when the fog sets, the wind dies, and the only stimulus comes from my hydrophone, time stops. Those are the moments I come into my awareness. I am connecting—to myself, my surroundings, and to the whales. I am learning about them from them. I am being taught.
---
You might also like: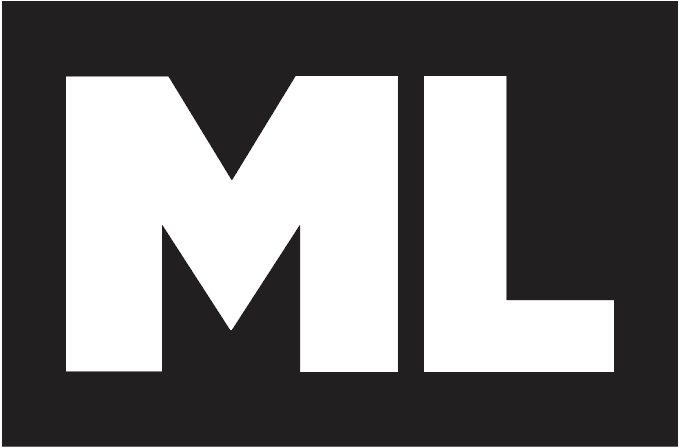 Check the ML Podcast!