For Wake Network, mushrooms are medicine. Words :: Ned Morgan.
How do you feel about magic mushrooms? Chances are, you feel something. Isn't this an illegal drug that causes users to freak out or, at the very least, laugh uncontrollably and talk a lot of nonsense?
As it turns out, mushrooms containing the psychoactive ingredient psilocybin possess a host of no-nonsense curative properties science is just beginning to understand. Numerous recent studies in North America and Europe have pointed to psilocybin's benefits as a treatment for Post Traumatic Stress Disorder (PTSD), Attention Deficit and Hyperactivity Disorder (ADHD), addiction, depression and anxiety (including end-of-life anxiety). 
This research emerged as laws prohibiting psilocybin have loosened over the last decade to the extent it can be studied in controlled, therapeutic environments. In Canada, magic mushrooms are still illegal to sell, possess or produce, but their listing in the Controlled Drugs and Substances Act (CDSA) has a loophole: They can be used legally in cases where Health Canada grants an exemption "for a medical or scientific purpose."
Studying and producing psilocybin in the name of medicine and science is Collingwood, Ontario based Wake Network's mission. As the rest of the world progresses haltingly towards decriminalization, Wake is focused on growth—of both the mushrooms themselves and on the "breakthrough therapeutics" they can confer on people in need.
---
Related content from ML:
---
Wake packages and sells medicinal mushrooms, including lion's mane, cordyceps, reishi and turkey tail, and grows psilocybin-containing mushrooms through their biosciences/therapeutics division (which is collaborating on a genetics-based study on the remedial effects of psilocybin on traumatic brain injury). Wake Network recently built a psilocybin grow facility in Jamaica, where they also hold clinical retreats. Unlike in Canada and the U.S.—and most other countries in the western hemisphere—psilocybin is not a controlled substance in Jamaica.
Founder and CEO Nick Murray came from the tech world and started Wake in 2019, spurred by the illness of a loved one. "A close friend had been going through battles with cancer and we worked on a natural method to help strengthen her body," he says. "And I found that it helped her—psychedelics did. So that's what brought me to this space: seeing how [psilocybin] helped somebody really close to me. And I've always been interested in technology and how it can help validate natural methods of medicine." 
We caught up with Nick recently to ask him about all things Wake-related.
Mountain Life: At your retreats, clients are administered clinical-grade psilocybin in a controlled, therapeutic environment overseen by medical professionals. Can you tell us about the increasing numbers of military veterans attending?
Nick Murray: For our retreats we're working with a group out of the U.S. that serves veterans. They've got hundreds of veterans in need of therapy. And I see an overlap between civilians, so to speak, and the veteran population and some of the things they've experienced. With veterans there's a lot that goes deeper than what happened in war. A lot of the time the reason they became a veteran was because of something else that happened in their past where they wanted to feel more powerful. So it goes deeper and further back than when they were deployed. There is a lot more overlap than you'd expect between the civilian population and the veteran population.
ML: Do you see the future of psilocybin as regular microdosing available to whoever needs it? Or as bigger doses once in a while to change one's perspective, so to speak?
NM: I think it'll be both. I think people will do a bigger dose maybe once a year, once every couple of years, and then they'll microdose more often. Everybody's different. I see people that come from the depression world and the ADHD world who are both benefiting from psilocybin. And it's a very strong reset when they do a macrodose.
ML: Do you think the future for Wake lies in the clinical retreats or the mushrooms themselves? 
NM: In the products. We'll be doing the retreats because in these early days of the industry we wanted to make sure that we had it in our hands and it was done to our standard. We want to be product experts and technology experts and help those people who want to do their own retreats, providing them with the technology—the booking and the telemedicine aspects, all of the pieces that go into operating it. But really our goal is to be a provider of the product. And that's the functional and the psychedelic mushrooms.
Our Collingwood lab is licensed by Health Canada to do psilocybin biosynthesis, which is a process to make psilocybin compounds out of yeast. And the plan is to expand and grow the psychedelic variety in Canada, both in Ontario and Alberta.
ML: Why do you think Alberta Health Services (AHS) is on board with psilocybin therapy before anyone else in Canada?
NM: I think because they're the most pissed off with Ottawa and fed up with waiting. And they've got a strong veteran population there. The first clinics [to administer therapeutic psilocybin] were in Alberta. They seem to be leading the charge to continue it. The people at the AHS seem to be more progressive, more open-minded, less scared.
ML: Do you see the future of the company in Jamaica, because the legal landscape for psilocybin is uncertain in Canada and elsewhere? 
NM: We've been expanding the farm in Jamaica. It's now the country's largest psilocybin farm and we export to Canada and the U.S. Jamaica's our research and development hub because we've got great relationships with the government there. But we know that Canada, the U.S. and the rest of the world will come along eventually. In the U.S., Oregon [which legalized therapeutic psilocybin earlier this year] is next, with Colorado to follow. It's not retail, but it's legal as long as somebody that's been approved by the state is administering it. So we are seeing progress.
---
You might also like: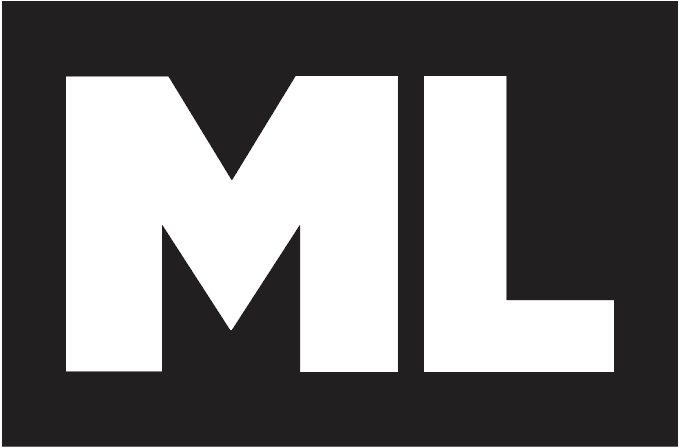 Check the ML Podcast!