How do you sum up two decades—240 months, 1043 weeks or 7300 days—of Mountain Life? Colin Field gives it a try.
There's no way to start a story about Mountain Life without publisher Glen Harris dominating the narrative. He started the magazine, continues to co-run it and is the Herculean myth behind the brand. So who is he, and how did he get here? It's a long story full of powder turns, crimp holds and water starts.
Growing up in Thornbury, Harris went to public school at Beaver Valley Community School and spent his weekends skiing at Blue Mountain Resort. After graduation from high school, way back in 1988, he did what many young men with a penchant for skiing do: He headed west. He went to Whistler for a ski vacation and didn't come back.
"I ran into a guy in Whistler that I used to work with and he asked if I wanted a job at a ski shop," he recalls. "I stayed in Whistler on and off for the next 12 years."
During those years he skied a ton. And he knew how to live frugally. His skis were old, complete with core shots, his gloves were duct-taped together and no one was wearing a helmet back then, so he didn't even have one. His bike was an even sadder story. But he knew the culture. He knew what it took to prioritize a pow day. He knew which beach to head to when the wind was up. He knew singletrack was the future.
There was more to these years than just skiing bottomless pow. He learned to peel bark off logs for log homes and turned that ski hill into a bit of a career. And he kept exploring.
"I basically just kept saving up money and going on these awesome trips," he says.
These trips included windsurfing trips to Maui, the Gorge and Baja. And rock climbing adventures in Egypt, Jordan, Thailand and Yosemite.
"I started writing a few articles. It was basically to legitimize all the trips."
And slowly but surely, legitimizing those adventures became more and more realistic. So he attended the Western Academy of Photography, completing a diploma in photojournalism. He did two years of recreation management at Capilano College, which then led to internships with the legendary ski photographer Paul Morrison and influential filmmaker Christian Begin. He also interned at Blue, an outdoor magazine and media company based in Manhattan.
"It was one big room with editorial, advertising and circulation. That's where I learned how to run a magazine and how a magazine works."
After his time in Whistler he moved to Nelson for five years, where he started Kootenay Mountain Culture magazine. But then he got the call no one wants.
"My mom got sick with cancer," he recalls. "My family called me and said it was time to come home. She ended up living for four more years, and I'm thankful for that. It was also cool, because I rediscovered this area. It was nice to come back here 17 years later and just really fall in love with this place again."
Realizing the potential for outdoor adventure in the southern Georgian Bay region, he saw a hole in the media landscape. The region needed a mountain culture magazine of its own. Mountain Life was born.
Rallying adventurous advertisers like Blue Mountain Resort, Talisman Resort, Sojourn, Kamikaze and Creemore Springs, he managed to publish the inaugural issue in the summer of 2003. He brought on old high school buddies to create content. Ned Morgan, Rob Buchanan, Jamie Green and Fly Gurlz founder Michelle Ward contributed. When it came back from the printer, the front cover was a shot of Sarah Mills riding singletrack, shot by Ward; the back cover was a pixelated mess of an ad for Squire John's Ski Shop.
It was 30 pages and more like a brochure than a magazine. But people loved it. Was it a financial success, though? "No," Harris laughs. "I didn't make money with Mountain Life for a while. I was never really motivated to make money; it was just to see it in print. I was a dirtbag for so long, I just really didn't care about money for quite a while. It's kind of shocking, actually. I was in my early 30s when I started it. I milked the traveling and ski bum life for a long time."
For the next three years, Harris continued publishing the magazine on a quarterly basis. Each season saw a fresh grip of content with new contributors, new advertisers and new stories being told for the first time ever. And the quality continued to progress. The photos got better, the stories more in-depth and the layout improved. Mountain Life was coming into its own.
But Harris wasn't ready to stop there. His ambitions were bigger than a single regional magazine.
With ten years of friendships in Whistler, it wasn't long before Harris started looking for a reason to head west a couple times a year. And when his longtime buddy Jon Burak saw what Harris was up to, they partnered to create a Coast Mountains edition of the magazine. Focusing on Whistler and Squamish, they found legendary gonzo journalist, horror filmmaker and all-around character Feet Banks as editor. In the winter of 2006 the premiere issue of Mountain Life Coast Mountains dropped.
"I had zero editing experience," says Banks. "Just a weekly movie column and a handful of stories placed in Freeze, SBC Skier and—thankfully—Beautiful British Columbia magazine, which was edited at the time by Anita Willis and Shanna Baker. The notes they gave me on my work made perfect sense. I'd never even seen comments or tracked changes in a Word document so I just used their editing style as a foundation and figured it out as we went. Jon and Glen were pumped on the new mag and their enthusiasm carried over. Fortune favours the bold, but we worked our asses off too. We learned by doing, made mistakes, pushed on and found a groove."
Photojournalist Todd Lawson joined the crew in the fall of that year and MLCM has been printing three issues per year ever since.
In 2007 Amelie Légaré joined the team as creative director and has been a tireless force to be reckoned with ever since. She currently designs all of ML's titles. And she kills it.
"The core team came together pretty naturally and quickly. We still fight like siblings about the cover sometimes, but it mostly feels like a pretty tight band or a family," Feet says.
Starting any magazine back in the summer of 2003 wasn't something your guidance counselor would have suggested. It was the beginning of the digital age. While print is the backbone of Mountain Life, the magazine wasn't immune to the lure of zeros and ones. The first mention of a website appeared in the Fall 2007 issue when an advertisement asked, "Got a Minute?" imploring readers to fill out an online survey with a weekend at Blue as a prize.
Any record of that early site is long gone, but ML's print journalists attempted to navigate their way through the early days of content creation, social media and an increasingly short attention span. For years the east and west sites were kept separate with wacky web addresses like www.gb.mountainlifemag.ca and www.cm.mountainlifemag.ca, but they stuck to it. Eventually ML's Facebook and Instagram audiences grew and Harris found the right team to manage it all with Sarah Bulford at the helm. Now digital offerings are a complement to ML's print offerings; in 2022 the website garnered 2.34 million impressions and social media channels another 7.9 million. 
Undeterred by the doom and gloom attitude surrounding print, the ML team pressed on with the first issue of the Mountain Life Annual in 2013. This gathering of the country's best images and stories was more coffee table book than magazine. With an MSRP of $12.95 on the newsstand, these gorgeously curated publications were masterfully edited by the legendary ski journalist Leslie Anthony.
"The idea was to give all these amazing things that were happening out there more space and highlight not just what and where the story was set, but the motivations behind things—which were coincidentally a great way to connect people to the outdoor world and progressive initiatives within it," says Anthony. "And the way we did this was to open up the design a bit, run more and larger photos, and have timeless, not newsy, stories with a really long shelf life. Something you could go back to again and again and never want to throw out. So even the advertisers who came on board were really partners in this giant, long-lasting outdoor hug."
Running for seven years, the project was a resounding success. And while the Annual hasn't returned since Covid, it isn't dead.
"We've been chatting about bringing it back," says Harris. "We have a formula. It's not on the radar for 2023, but we're talking about it for 2024."
With many proclaiming "Print is dead," as early as 1984 (Harold Ramis playing Egon Spengler in Ghostbusters is credited with the first usage), the number of magazines that have folded in the past couple of decades are like nails hammered into a coffin.
The winter of 2015 saw the last issue of Quebec's Ski Presse on the newstands of Tremblant and beyond. In July of that same year, SBC Media filed for bankruptcy and laid off its staff; SBC Skier, Snowboard Canada, SBC Surf and SBC Skateboard all ceased publication.
SKIING magazine ceased publication in 2017 after nearly 70 years. Canada's Pedal magazine and SkiTrax stopped printing in August of 2019 after a 30-year run. 2019 saw the end of Transworld Skateboarding.
In 2020 one of the inspirations for the creation of Mountain Life, Powder magazine, was "suspended indefinitely." Other titles under the same umbrella that also inspired ML's contributors, including Bike and Surfer, were also put on hold.
So when it comes to the bottom line, starting magazine titles in this digital age is a downright dumb idea. But for the Mountain Life crew, passion trumps logic. Every time.
"No one's getting rich in the outdoor media industry," says Harris. "It's about the lifestyle and creating opportunities to go do fun stuff and just get yourself out in the elements. That was the whole motivator before Mountain Life and well into Mountain Life. It has always been about lifestyle."
For the Mountain Life crew, passion trumps logic. Every time.
---
And it continues to succeed. Despite the warnings, and as Harris watches other magazines fall by the wayside, he continues to introduce new titles.
When he met former Ski Presse publisher Pat Wells during a Tremblant ski trip in 2019, another title was born. "I just kind of hit it off with him and realized we should launch a mag in Quebec. It was just Blue Mountains and Coast for so many years." says Harris. "I realized that, if we had a Quebec mag, we'd be more attractive to national outdoor advertisers. We launched Vie en montagne and later found Frédérique Sauvée for the editor position."
Then he found another kindred spirit in Kristy Davison out in Canmore, Alberta. "Right away it was like I was working with a sister," says Harris.
So in 2021, during the height of the pandemic, with sporadic lockdowns and financial uncertainties, the team launched the Rocky Mountains edition of the magazine with Davison as editor.
So what does the future hold for Mountain Life?
"More of the same," says Harris. "Keeping the lifestyle going. Lots of family lifestyle now, which is awesome. Hanging out with the kids and ripping with the kids. We're just gonna keep on going."
That determination has always been part of the magazine. A dedication to lifestyle over profit has always worked. "I just decided this is what I wanted to do and I was ignorant enough to think I could do it," he says.
Of course Harris isn't oblivious to the role others have played in his success.
"I just feel really lucky, I've surrounded myself with good people. I'm friends with everyone I work with. It's always been that way. I feel so fortunate to have solid people around and really appreciate all our contributors and readers and followers. I just feel very thankful for that. I hope to keep everyone's stoke up."
---
Related content from ML: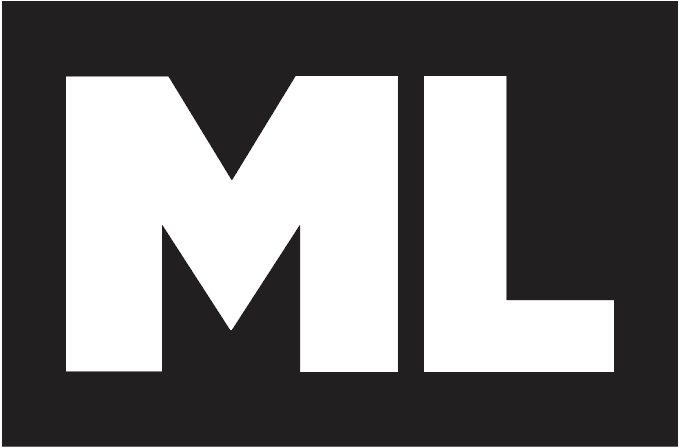 Check the ML Podcast!