In the countryside near Meaford, Ontario, Back Forty Glamping offers a close-to-nature experience with a dash of local luxury. Words :: Kristin Schnelten.
Off a little-traveled gravel road, just a stone's throw from the blacktop, three crisp white geodesic domes stand tucked into the top of a wooded hillside, overlooking a rolling patchwork of farmland and forest.
Each unassuming PVC-sheathed shelter, perched atop its decking foundation, belies its selfie-stylish interior—a bright, open space with kitchen, bath, sleeping, sitting and dining areas, all surrounded by a floor-to-ceiling, edge-to-edge wooded view.
"The massive picture window really makes you feel like you're in the forest," says Scott McIntosh, one of the four owners at Back Forty Glamping. Being immersed in the outside world, yet under full shelter, was exactly the experience he aimed for when he first conceived of the project.
Growing up in a small town, spending much of their summers canoeing the backcountry of Algonquin, Scott and his wife Elizabeth often struggled to get their friends on board with the Crown-land camping plan. "So many people would say, 'It sounds like fun, but I just need electricity, or running water, or I'm just not into thunder boxes,'" he laughs. "But once they made it there, they'd always say, 'This is so cool! Why didn't I ever come before?' And I realized I needed to bridge that gap, to get people into nature while still giving them the comforts of home."
A late-night internet rabbit hole led him to the world of glamping. Popular in Europe for a while already, it hadn't quite caught on in North America yet. But he knew it was the answer.
Teaming up with his brother Ben and Ben's wife Alyssa, the two couples concentrated their property search in the Southern Georgian Bay area, where Scott and Elizabeth, natives of Arthur, had always planned to raise their family. The almost-40-acre parcel just south of Meaford ticked all the boxes, including that killer view and a broad, tree-lined field for future domes.
It took longer than the six months they had envisioned—six years longer—but last spring they finally started swinging their hammers. "It was definitely a journey," he admits, including a protracted period of red tape for their out-of-the-norm construction project, and the added hurdle of clarifying their plans for a quiet, nature-focused space to neighbours hyper-concerned about partiers.
---
You might also like:
---
Finally, last September, they welcomed their first guests, and have been fully booked since. The drive to get away from your daily routine, even for a night or two, hasn't diminished post-pandemic—the McIntoshes are set to begin construction on the fourth dome soon, with plans for four more the following summer.
"I don't think glamping is a fad," Scott says. "I think the outdoors never gets boring, never gets old. It's always beautiful, always has something new to offer. That's why we say to our guests, 'Come in all four seasons.'"
"Yes, there's mud in spring. But at the same time you see these little sprouts and you say, Wow, that's new life, coming to be. The serenity and the silence sometimes in the blanket of snow in the winter is an incredible feeling in and of itself. Or you're lying in the dome with snowflakes falling past the windows—it's beautiful. And autumn is incredible, when the whole hillside is on fire. It can bring me goosebumps."
He isn't just rattling marketing speak. The two couples are genuinely infatuated with their new community and their proximity to hiking, paddling, biking and climbing—and actively encourage their guests to explore as much as they can, using the dome as a base camp.
Although "camp" is a loose term. Beyond the bespoke interiors and chic accessories, they've equipped each dome with a private hot tub and teamed up with local businesses to offer complimentary arrival drinks and optional prepared meals in addition to romance, birthday and spa packages—toeing the line on the "glamour" side of glamping.
"The reality is, people are a little more pampered than they used to be," Scott adds. "They'll say, 'I can't go to the bathroom if there's not a flushable toilet.' If that's where you draw your line in the sand, I feel badly that you're missing out on so many things. So maybe glamping is the lifeline to say, 'You really still need this. I can give you the toilet, but you need to see what the outdoors has in store for you.' That's the passion behind it all."
---
Related content from ML: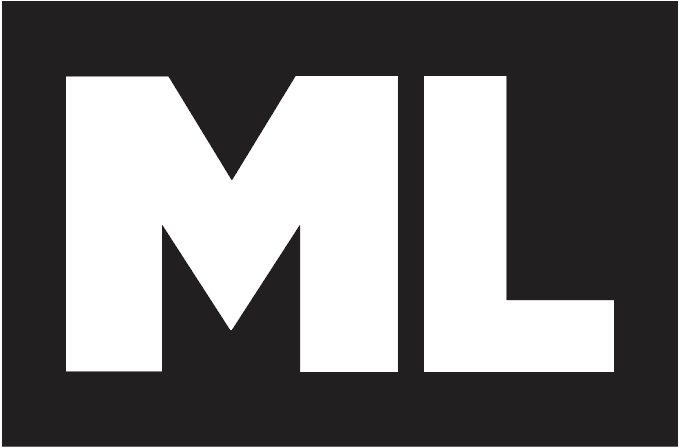 Check the ML Podcast!