A young artist-backpacker walks the walk. And draws the drawings. Words & Illustrations :: Fisher Monahan.
Alright—where to begin? Between the months of July and November 2022, I walked about 2500 kilometres from British Columbia to San Francisco. Yes—I walked.
I started in a little city called Abbotsford, which is about 500 metres north of the U.S. border. I hopped off the plane and started walking south. That simple. Me, my 45-litre Osprey Archeon backpack and all 35 pounds of stuff which would constitute my life for the indefinite future. In the beginning, it kinda sucked, you see—I had just graduated high school a month prior, and this was my first time living away from home (never mind living like a hobo out of a tent, 4000 km from my bed). Uni is deferred for a year, and I've got nothing but time.
That first night I remember my pack straps hurting and digging into my hips.
"Oh no," I thought, "I don't want to deal with this for the next four months." Eventually, I got it sorted, but it took a lot of fussing with straps. I found camp in a public park and got some rest. I remember the summer heat waves and raspberry fields intimidating me. So vast, so unforgiving. However, it was so nice to finally be living this dream of mine. The place I camped at was a park in the middle of nowhere between the airport and the core of the city, so I figured it was safe enough. I dunno—I've never done anything like this before?! The next morning I walked on. I had to get to the border crossing, but also grab some groceries.
"The city of Abbotsford Welcomes You!" I was told by a towering street sign. Not for long, it turns out. A border services guard named Thomas was curious to know what this dusty kid with no clear destination was doing walking along the highway by himself.
"Where are you going?"
"Mexico, I think."
"Why?"
"Long story."
After crossing the border into Washington I immediately entered a prairie of cabbage and berry farms for as far as the eye can see. Not exactly the scenic Washington promised by vanlife influencers on Instagram. Over the next few nights I underwent a bit of an existential crisis, sleeping in dusty bushes, falling into muddy sloughs and getting honked at by truck drivers. A test of spirit for sure.
About 50 km later I made it to Bellingham, a little hippie city north of Seattle. This is where route planning got tricky. Northern Washington is a clustery mess of islands that bleed into the famed Olympic Peninsula. I had to make a choice: do I want to walk along the highway into Seattle and get shanked by a hobo in some alley at night, or island-hop my way to Olympia? I chose the latter.
In hindsight, this was the best part of my trip. I just didn't realize it at the time. I was out in the ocean breeze, sleeping on beaches, drinking fresh water, drawing like a madman and walking 10-20 km a day. I got yelled at for being a vagrant in some small-town grocery stores (can't argue with that) and had some questionable meals (seaweed and chickpea soup), but made it to Olympia in one piece.
By then I'd walked something like 400 kilometres in a month, which is insane to think about. I hugged the shore of this canal and took a public bus into a city called Shelton where I vividly remember drinking a Jarritos soda as I staggered down the sidewalk and got a few odd looks from police officers.
From there I walked 75-ish km along the train tracks, camping along the way and evading casino cops because they owned most of the land I was trespassing on (crazy concept if you live in the UK). Eventually, I arrived in Aberdeen: the worst city you'll ever visit. For those of you familiar with Nirvana, Kurt Cobain grew up here! The whole place is covered in a cloud of smog and littered with burned-out cars and abandoned houses. A sad state of affairs all around.
I saw a guy walking another guy on a leash, just downtown. A regular occurrence I guess. I fit right in because I'd been on the road for a month and hadn't shaved in all that time. My hair was greasy and slicked back, and I carried all my stuff in a big backpack. I know it's stereotyping, but so many people asked me if I was homeless. I guess I kinda was.
Enough about Washington. I arrived in Oregon shortly after and immediately noticed a difference. The sun was shining, flowers were blooming, and people were nice! I hung out for a week at my favorite Oregon destination—Ecola State Park. I'm not a good enough writer to do justice to its beauty. I drew a lot of pictures which you can find on my Instagram. After I got sick of being in one place I took a Greyhound bus to Portland, where I met some cool people, and camped unnoticed in Washington Park for two whole weeks before moving on down south again.
Portland was cool, but I don't recommend it for pedestrians. It's too hilly and absolutely massive. Next stop was Bend, Oregon. Home of tech millionaires, the famed Fit Garage and the last Blockbuster in existence. Very cool place. Pretty walkable for an American city, with some real wildlife just outside of town. I took a bus from Bend out to the coast again and walked down to California. Pretty boring in my opinion. It was tough living for a guy who has to walk everywhere and the towns are 50 to 100 km apart.
Made it to California and toured the redwood forests for a bit. Talk about big wilderness. Insanely remote locations out there. I was sick of walking by then, and my feet hurt. It had been four months on the road, sleeping on the ground in a tent every night and I was ready to go home, so I decided San Francisco would be the end point of this walk.
I booked the cheapest flight out of there which was a month away, and slowly made my way to the city. I set up camp for a week just outside the small town of Cloverdale, on the banks of the Russian River, while I calculated my next move. I was going to stay with some more mutual friends while I was in San Francisco waiting for my flight, but those dates were planned about a week out, so I just hung out where I was, on the river, by myself until then. This was perhaps the most depressing part of my trip. It was nice in the beginning, but it got boring. Wake up in the cold, fetch water, sit in the grass, go back to my tent and watch a movie on my phone, maybe watch another one, eat questionable food from discount grocery stores periodically, and hope nobody found me. Don't get me wrong, it was a nice meadow, but it was so arid.
About a week later I packed up camp and left. Enough sitting around. I walked through wine country (Napa Valley) and eventually made it to San Rafael where I got on a train into Mill Valley, a suburb of San Francisco. I stayed with a nice family. Finally, civilization. I had been in utter isolation for the past week, and it was nice to see a home. From there I went to Richmond where I stayed with another family who hosted me, then I went to Oakland where I stayed with an online friend, then I went into the heart of San Francisco and stayed in a budget hotel. I spent a lot of time just walking around and reveling in my accomplishment.
I'd just walked to San Francisco from Canada! That's something I can tell people I did. That's a memory I can look back on forever. I pinched myself all the way home, and I'm still blown away that it's something I did. Ups and downs, long nights in my tent, days of hunger, depression and joy. If I got hit by a city bus and died tomorrow I'd be glad at least I didn't die before walking halfway across continental America, 4000 km from my own bed.
---
Buy Fisher's book and other works here.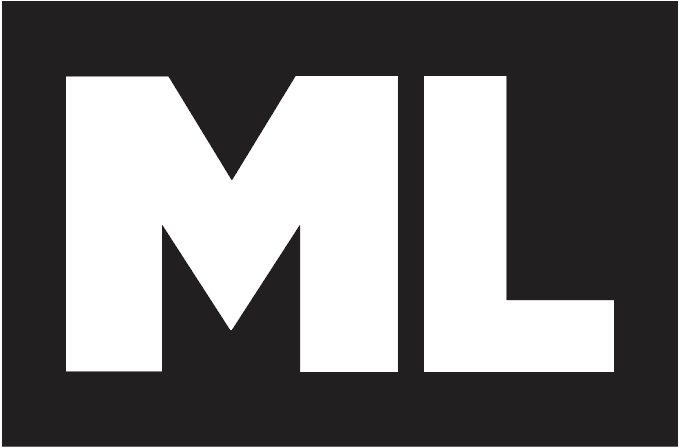 Check the ML Podcast!