What's going on at Three Stage, one of Ontario's top free MTB trail networks? Words & photos :: Colin Field.
I'm a creature of habit when it comes to my solo rides at Three Stage, in Pretty River Valley Provincial Park; I've been riding the same loop up there for nearly 20 years. So last week when I arrived at Five Point I was pretty confused. There were signs that said, "No Entry: Natural Regeneration Area," on two of the trails leading out of Five Point.
A quick look at the Collingwood Offroad Cycling (CORC) Instagram page revealed the following statement from Ontario Parks on Star Wars day:
"Ontario Parks is moving forward with a phased multi-year trail revisioning project at Pretty River Valley Provincial Park, that will commence tomorrow, Friday May 5th, 2023. This project has been in planning since 2018, and will look to address the vast number of unsanctioned mountain bike trails, bring them into line with the ecological needs of the park, while still providing excellent recreational opportunities. The project will also provide collaborative opportunities in the future for better trail maintenance, trail re-routes, trail creation and improve and address overall wayfinding and health and safety concerns. We look forward to the continued relationship with CORC and the greater mountain bike community."
The history of Three Stage is one of rogue trail building. Technically I'm not sure any trails in the park are officially sanctioned. But the trail network has been growing steadily since the '80s. And after losing the lift-accessed trails at Blue Mountain, this is like pouring salt in the wound.
So how are people responding?
Well, some people are simply riding around the signs. They all feature a picture of a hiker, so their logic is they're not hiking, so biking's okay. Others are threatening to remove the signs. And some are choosing to respect the signage. But overall, people are upset about the communication, or lack thereof. So we went straight to the source: Assistant Park Superintendent Benjamin Dasti. He quickly answered our initial questions, and now we have so many more. Here's what he had to say about the closures:
Mountain Life: So why have trails been closed at Pretty River? Was there an event that led to this closure?
Benjamin Dasti: Pretty River Valley Provincial Park is a popular destination for hiking, mountain biking, hunting and angling. Unfortunately, several unauthorized trails have been created within the park without the knowledge or consent of Ontario Parks. Unauthorized trails can damage sensitive ecosystems in the park and the trails and associated infrastructure, such as bridges, are often poorly designed, so they are not sustainable and may present risks to public safety.
After extensive studies over the last two years, sections of trail have been identified to be in conflict with the ecological integrity of the Park and there is a need to return these areas to a natural regenerative state.
Park management decisions are focused on environmental protection and safe and sustainable recreation opportunities. It is important to acknowledge the extensive trail network has evolved without authorization and ministry staff are now working to develop a sustainable trails approach that protects natural values and other stakeholder interests in the park.
ML: Will more trails be closed? Are there opportunities for people to get involved?
BD: The ultimate goal is to bring the recreational use in line with ecological integrity and the long-term protection of these very important spaces. Currently, Pretty River Valley has over 65 km of unauthorized mountain bike trails, many of which are in areas that affect many species at risk.
The Park is considering phasing in more regeneration areas over the coming years, with the ultimate objective of having approximately 30 to 40 km of authorized, signed and properly maintained and developed trails.
We are really excited about the future of Pretty River Valley Provincial Park and working with organizations such as the CORC to bring a safer and more organized network of trails.
There are areas within the park that are not as ecologically sensitive where there could be some new opportunities for authorized trail development. It's important to note that the changes will not come all at once and that it will take some time, but we are actively collaborating and advising organizations including CORC.
As one trail is allowed to regenerate another will not necessarily take its place. However, we are open to suggestions in areas that are less sensitive and are better options for mountain bike use, which will be incorporated into a long-term trail approach that better balances recreational opportunities and ecological protection.
We encourage people to get involved with groups such as CORC. They do a great job of advocating for cycling in the area. Information about mountain biking at Pretty River Valley Provincial Park can also be found on Trail Forks, however, this website is not managed by Ontario Parks.
ML: What trails are closed? How did you close them and will this be permanent?
BD: Previous trails that have now been permanently set aside for natural regeneration are identified on the Trail Forks website as Southwest Passage (Southwest Passage Connector), BBC West, Trillium Hill, Rad Dog, Gatekeeper, Millennium South and Three Bitches. These trails are regenerating naturally and signage has been placed at the heads of the respective trails along with natural barriers.
ML: Did you close trails last year?
BD: Ontario Parks has been observing new trail growth closely and as new potential trail additions become known we are addressing them through Trail Forks as well as through signage.
ML: How has the response from trail users been?
BD: Most users we've heard from have been positive once the purpose and rationale for the changes is explained. We look forward to speaking with anyone that has any questions or concerns.
ML: How do you plan on enforcing the trails and stopping people from using them?
BD: Continued stakeholder engagement with groups such as CORC is critical, providing an educational approach first and foremost when interacting with parks users.
Social media through our parks Twitter account (you can find us @prettyriverpp) as well as updated blog posts for Pretty River on www.ontarioparks.com are great ways to provide the latest information. If necessary, other forms of enforcement including fines under the Provincial Parks and Conservation Reserves Act, 2006 could be issued as well.
ML: Anything else to add?
BD: Pretty River Valley Provincial Park is comprised of a system of sensitive natural areas such as wetlands, karst forest, steep escarpment slopes, coldwater seeps and streams. These areas provide important habitat for a variety of species at risk including wood thrush, louisiana waterthrush, cerulean warbler and Jefferson salamander. Many other interior forest species such as ovenbird, winter wren and scarlet tanager call the park home, as well as isolated brook trout populations. Any additional questions or inquiries can be directed to the Wasaga Beach Provincial Park Office at 705-429-2516.
---
Related content from ML: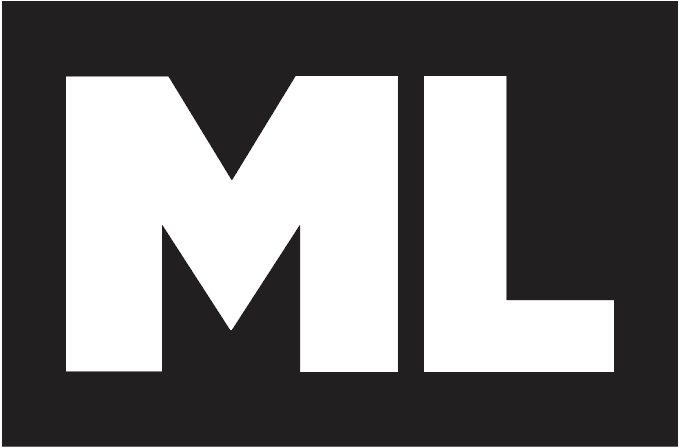 Check the ML Podcast!