Mustang Survival celebrates 55 years of innovation & Canadian adventure essentials.
Words :: Feet Banks
My son failed his grade 8 math quiz—Pythagorean theorem. Which was weird because I'd helped him with four pages of homework on that exact topic a week prior.
"I thought we went over this last week?" I ask him. "I thought there was gonna be a practice test?"
"I missed the practice test!" He exclaims. "That was the day you made me go to the lifejacket factory!"
Oops. But also, hands up dear readers, if you've had to determine the length of a hypotenuse lately using just a pencil and paper? Be honest, how long has it been since the idea that c2 = a2 + b2 has truly mattered to you? I suspect, for most of us, it's been quite a while.
On the other hand, Mustang Survival has been saving and protecting people's lives—day in and day out—since 1967.
"I can't speak to the absolute validity of this as an origin story," says Tyler Bazant, a Mustang Survival product manager who guided us around the aforementioned factory. "But like a lot of great inventions, this company was kind of created by accident. Mustang visionary Irv Davies actually wanted to come up with an alternative material to make winter coats out of, something other than down. So he was looking at different types of foam for insulation and the foam salesman said, 'and if you fell in the water you'd probably float.'"
In the chilly, wet, port city of Vancouver, Davies saw the value of a cold weather jacket that could float, but he needed a name…
"This was 1967," Bazant reiterates, "and the big movie star in the coolest movie, was Steve McQueen driving a Ford Mustang in Bullitt. That car was super hot, and had that dynamic, charging horse logo. And, I guess Irv Davies was a fan because he was inspired to name his business Mustang Sportswear Ltd., and for his logo chose…the seahorse."
In 1970 Davies launched his inaugural product, the original (now iconic) Mustang Floater™ coat. Constructed sturdy and simple, with a tough outer shell, closed-foam cells to facilitate both insulation and flotation, and a comfy inner liner, the Floater became an instant classic. My Mom had one, and so did John Wayne (he actually phoned the Mustang Survival office/factory in Vancouver's Gastown district and reportedly said, "I've got to get one of those damn jackets of yours…it's the greatest").
It didn't take long for Canadians who loved fishing and boating to appreciate the Mustang gear. Canadian kids who grew up in the 1970s-'80s will recognize the Mustang Seahorse logo as easily as the McDonald's M, the CBC flower, or the Disney mouse ears—the Seahorse was the standard. But few in those days realized what other forces were helping drive Mustang's continuous innovation and quality improvements.
"By the late '70s the arc had grown to include more credible science," Bazant says. "We started working with researchers and scientists from the University of Victoria to discover how to better protect people from these cold British Columbia waters. Can the jackets help prevent hypothermia? Then we got more involved with government projects, and in the 1980s when a research scientist named Dr. Brian Farnworth came in from the Defense and Civil Institute of Environmental Medicine and that really helped set up our Research and Development division. It's all based on the core product—hypothermia and flotation protection because people aren't really meant to naturally exist in cold water."
The Canadian military came on board in 1984 looking for lifesaving solutions that eventually led to dry suit production. In the mid-'90s NASA contracted Mustang to develop self-inflatable life preservers for the space shuttle programs that foreshadowed recreational inflatable PFDs. Add in large corporate contracts like BC Ferries and thousands of Search & Rescue, RCMP, guiding, fishing, and industrial professionals who needed durable, warm protective gear that still had the mobility to work efficiently in, and Mustang slowly became a global leader with a devout customer base.
"Over the decades, there's been a huge amount of cross-pollination to recreational users," Bazant says. "Research would come through defence or industrial contracts, and we would propose solutions and say—'this would be really good for the everyday consumers as well.'"
Like the coveted industrial-conceived "Survival Suits", my dad and his buddy Mark Omar wore when they decided to build a catamaran out of two canoes, some scrap lumber, a tarp, and a hand-peeled lodgepole pine in order to embark on a three-week sailing/fishing trip deep into Tweedsmuir Park.
"With these suits we'll stay warm even if the boat tips," I remember dad explaining to mom. This was 1985, there were no sat phones, cell phones, GPS or In-Reach devices. Besides a lifetime of boating and bushcraft, the Mustang suit was really the only assurance my father had to offer. And it was enough.
(After my dad and Mark Omar failed to return home by day 25 of their three-week trip, my mom eventually called the local RCMP with their route plan. A float plane was dispatched, quickly finding my dad and his buddy, happy as clams. Dad held up a 9-pound rainbow trout to the officers and proclaimed they had plenty of food, were low on beer, but were otherwise absolutely fine. To which one cop replied, "Well enjoy it, because you won't be when you get home." The plane took off, and that was it. The 1980s were pretty awesome).
My son knows that story. Grandpa still dons that survival suit on cold mornings fishing off the Sunshine Coast, or if he needs to be on the water during inclement weather and waves up at the cabin on the lake. As an up-and-coming canoeist who's been fishing since before he could walk, my kid isn't that interested in the stuff that was cool in the '80s though. He likes the new tech.
And so the aspect of touring Mustang's massive factory/office facility in deep south Burnaby that most captures my son's attention is the dry suit testing. Every single suit is individually inflated like a giant, yellow, marshmallow man and sprayed with a soapy water mixture to reveal leaks. Each foot booty gets the same treatment.
"I remember the first time I saw one of these dry suits come off the line," Bazant says. "I thought—this is brilliant. This thin suit, full of air, insulated and completely warm but you can still easily move and work in it. These ideas come from people who work in remote, super cold environments—like an open-water rescuer who needs high arm rotation for heavy swimming as she pulls someone from the cold Pacific, but that will work really well for paddlesports as well, because they have heavy arm rotation too. So there's no real start or end to the process, the engineers and designers are coming up with new ideas, lighter fabrics, better inflation technologies literally for astronauts or the military and such…and at the same time our ambassadors are out in the field pushing the limits of personal adventure, benefiting from those ideas, and also contributing to the next ones."
We check out the silk-screening station, the outwear patterns, the giant foam cutters, and the 3.3m (11-foot) deep concrete test pool, where rubber ducks float peacefully in between full-immersion test sessions. My son pays extra attention to the new Mustang outerwear—underlayers, wind layers, and especially the ultra-rugged waterproof Taku Jacket—but he doesn't understand why one of the selling features is how easily the jacket cleans up to transition from fishing to, say, going out for dinner after a good day.
"If it's been a good day," he explains, "you kinda want a bit of fish guts on your jacket. So everyone will know it."
And he's not wrong. (Also, let the record show that the Taku jacket would also be totally at home as the outer layer on a ski hill or snowmobile trip.) Back in the boardroom, while I fawn over the vintage '70s Floater Vest on display, my son is invited to try out the latest HIT inflatable PDF, which inflates automatically if it ever ends up in more than 4 inches of water (which makes it a current favourite of both grandma and grandpa who are always prepared in case they ever fall out of a boat and are knocked unconscious).
"Go ahead and pull that tab," instructs VP of Product Eron Chorney.
"I was told to never pull this unless I'm in the water," my son explains.
"No, it's ok. Do it."
Shhhhh-pooof! The inflatable collar pops in a flash of excitement (and safety), the culmination of 55 years of home-grown innovation from one of the most storied BC adventure brands. To me, to the life my family lives—this is far more interesting (and fun) than a handful of crusty old geometry formulas. But if my son wants to be one of those Mustang Survival engineers, he's gonna have to give Pythagoras another look.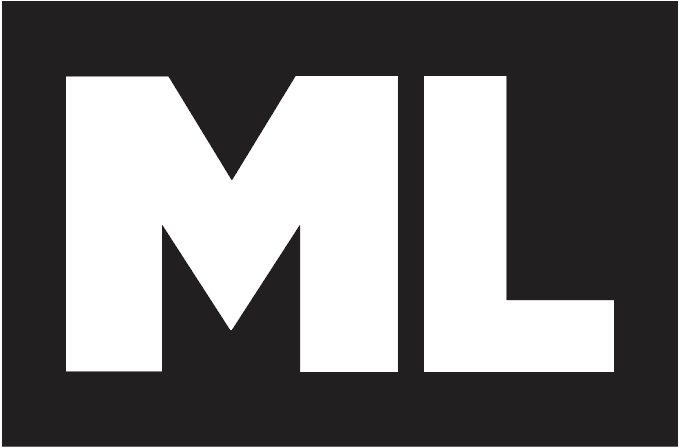 Check the ML Podcast!