On a father-and-son hike, we find out that backpack technology has come a long way since the '80s. Words :: Feet Banks. Article sponsored by MEC.
To a kid, hiking can seem kind of pointless. "So you walk up a mountain, then you turn around and come back?"
But combine the hiking with a bit of danger and some camping, aka: backpacking, and suddenly the activity has a built-in meaning that even kids can understand (kids love camping, and danger).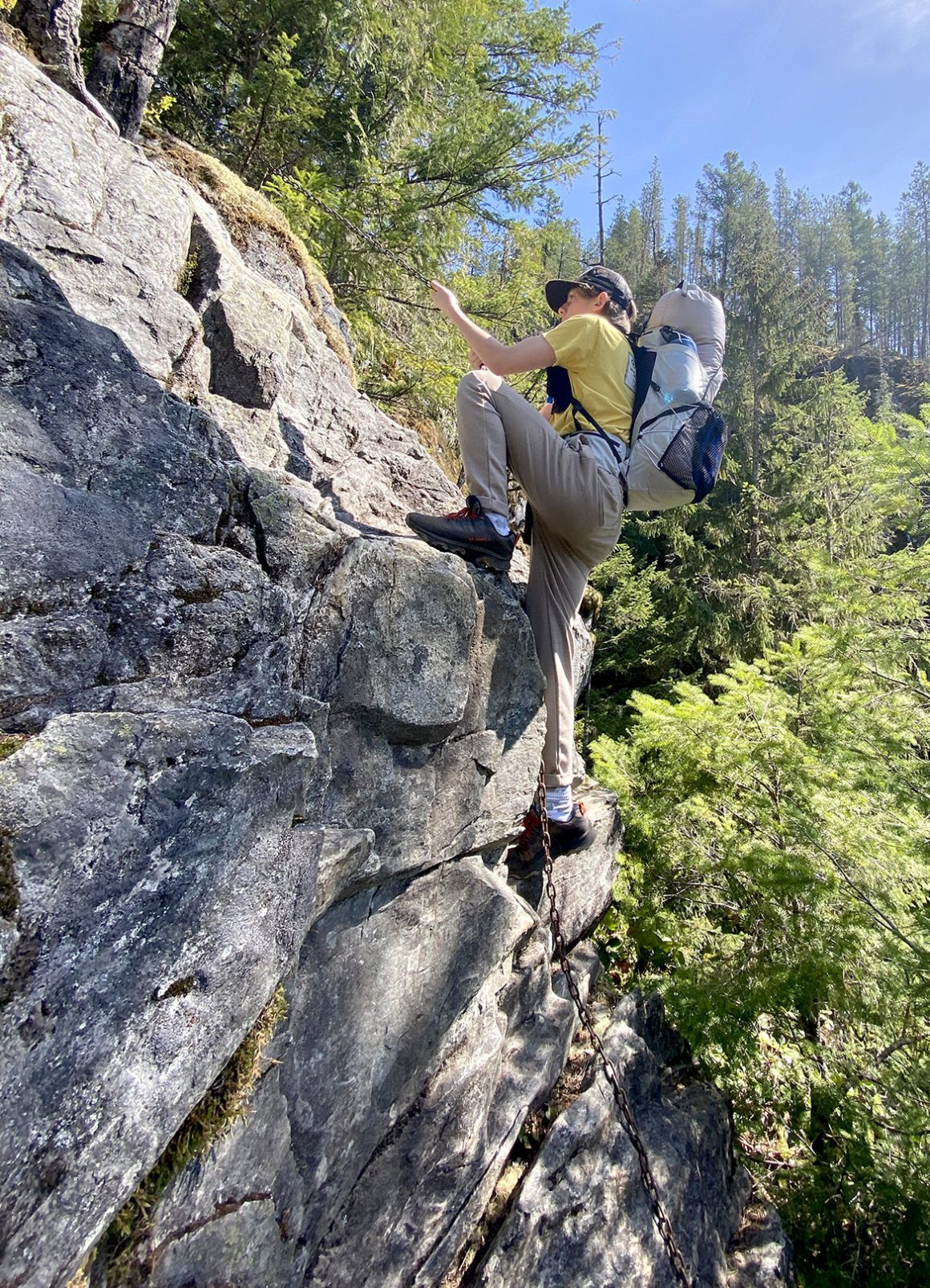 I have fond memories of backpacking trips with my father in the 1980s, especially when he would carry my pack. Slogging up the switchbacks to Garibaldi Lake was suddenly a lot more fun with my share of the load strapped to the top of my old man's metal, exterior frame pack. I practically jogged up there.
Of course, what goes around comes around, and over these past few years of backpacking with my own son, I've been shouldering the load. His "pack" usually held just a small water bladder, a stuffed animal and a bag of cheesy puffs stuffed into the outer mesh pocket. (Cheesy puffs are a hit on any trail, plus you can use them to start a fire in an emergency.)
But as he enters his teens, it's time the boy started carrying his own load, in his own pack. So we set my son up with the MEC SERRATUS Pace Ultralight 40-litre pack. Thankfully, pack technology has come a long way since the '80s. The SERRATUS Pace is large enough to haul a fair amount of gear, but also built specifically to run as light and comfortable as possible. (It is also very durable and super affordable—because kids are kids.)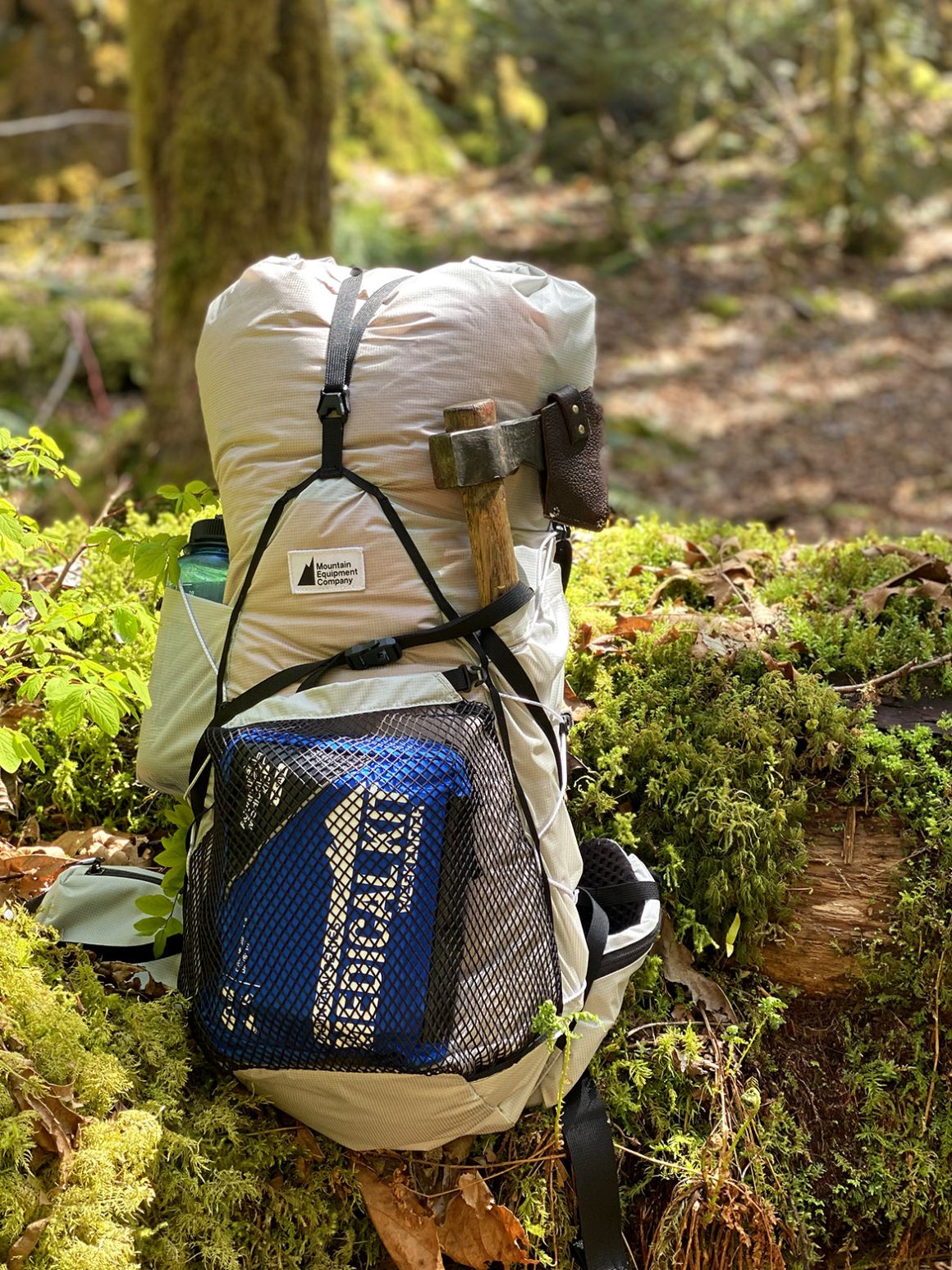 My son is less impressed with the innovative air-mesh back panel that delivers increased airflow to battle the dreaded soaking "dad back" sweats, but he's amped on the multiple places to store his candy, knife, and phone—two zipped belt pockets, and two multi-use "water bottle" pockets on the shoulder straps that are also great for your bear spray ('cause it does no good in the bottom of your pack).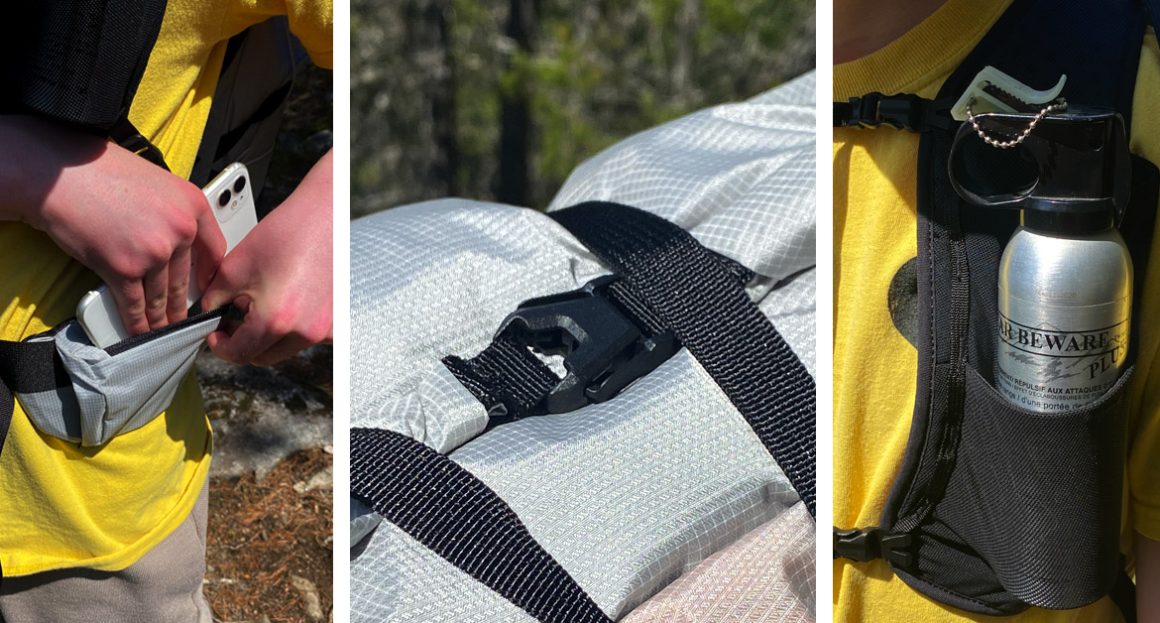 The pack's buckles and straps are all about a third as large as the straps of my youth and the fabric—tear-resistant nylon—is thick but strong, all of which sheds valuable grams because for a kid, every ounce counts. (This is why we cut our toothbrush handles in half for really long trips.) The SERRATUS Pace 40L (short/standard size) weighs just 930 g (and you can remove the frame sheet insert to get it down to 741 g.)
But all that lightweight efficiency doesn't come at the expense of comfort. The hip and shoulder straps are wide, mesh-backed, and easy to adjust. The pack sits well and accommodates a water bladder hose easily.
However, the real test of any pack, in my mind, is how much stuff can you cram in without sacrificing comfort on the trail, or the comforts of a decently stocked camp. In the old days I never would've considered a 40L pack able to carry the essentials for a 1-2 night mission, but the SERRATUS Pace surprised me, partially due to the rolltop design, which is an innovation I hadn't used before.
Granted, some of my camping gear is older, heavier, and bulkier than the newest/best stuff, but my son and I still managed to stuff this pack with: A MEC Volt 2-person tent and footprint, an old sleeping bag and inflatable pad, a first aid kit, a full 1-litre water bottle and 1.5 litre bladder, a silk guide tarp, MEC Trek fleece pants and Northern Light hoodie, a rain layer, two pairs of socks, a bathing suit, extra underwear, a clean shirt, a one-burner stove, pot/lid, fuel bottle, lighter, titanium spork, collapsible mug, three dehydrated meals, tin of smoked oysters for the summit, bag of gummies, toothbrush and paste, Lynx OGT headlamp, bear spray, toilet paper, multi-tool knife, hacky sack, tomahawk and a MEC camp pillow.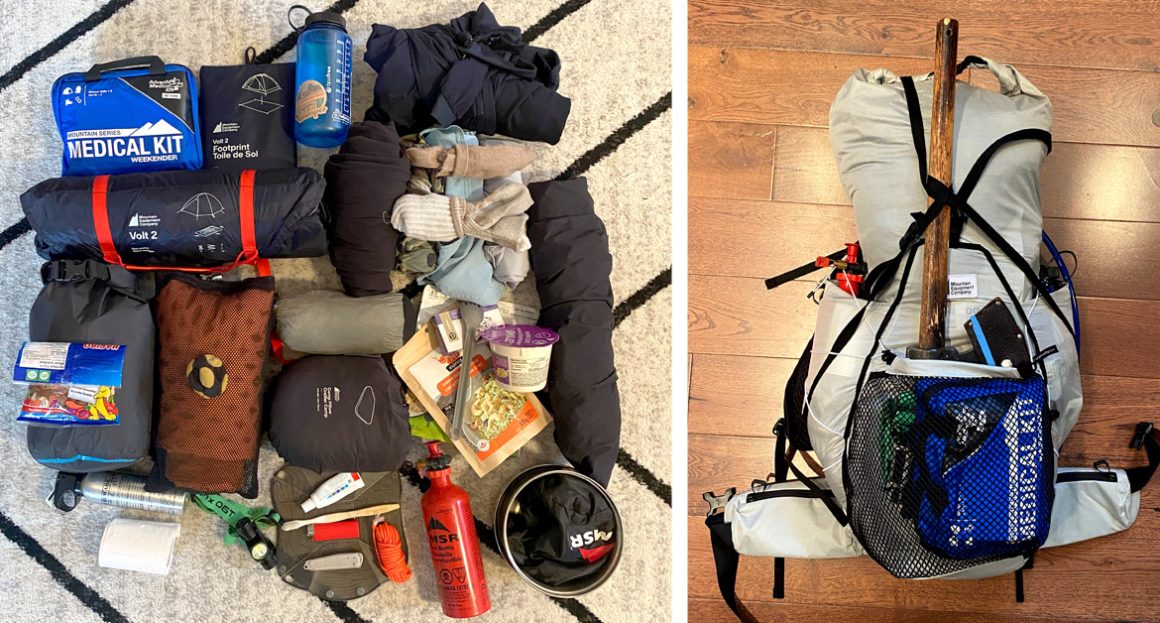 Sure, sure: A pillow and a tomahawk are not exactly standard ultra-light camp essentials, but we had the room and truthfully could have added a few more things as well. All in, pack included, the entire rig weighed just under 29 pounds (13.15 KG). Toss in a half pound of trail mix (or cheesy puffs) and we're good to go. The MEC SERRATUS Pace 40L packs it in and carries nicely (in fact, the multiple straps are easier to manage the fuller it gets.)
Also, let's be honest, as a father who wants his kid to actually enjoy backpacking trips, making the child carry the tent is kind of a jerk move. So there will really be room to spare and a lot less weight when we hit the trails.
Here's to a solid summer of adventure.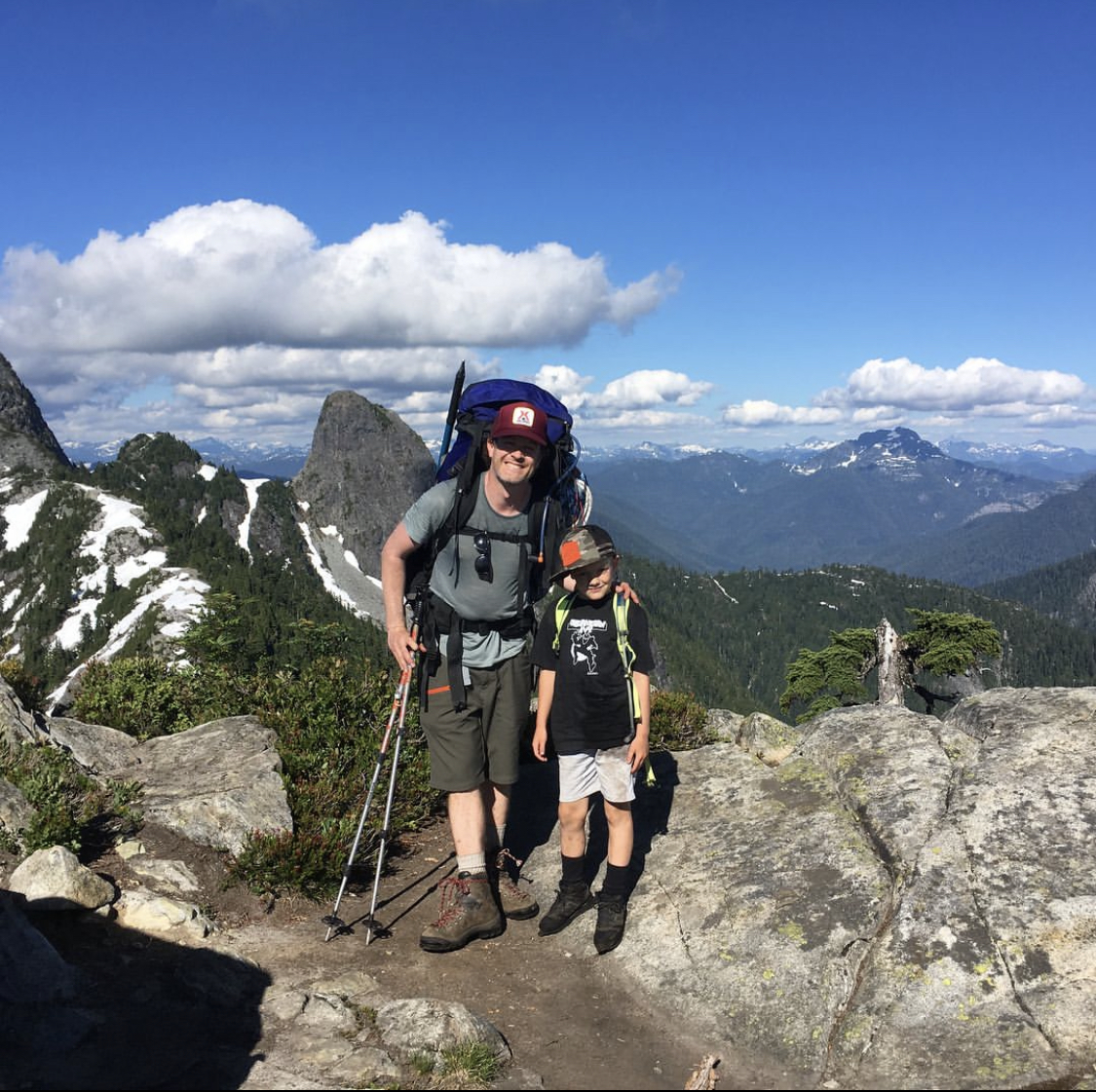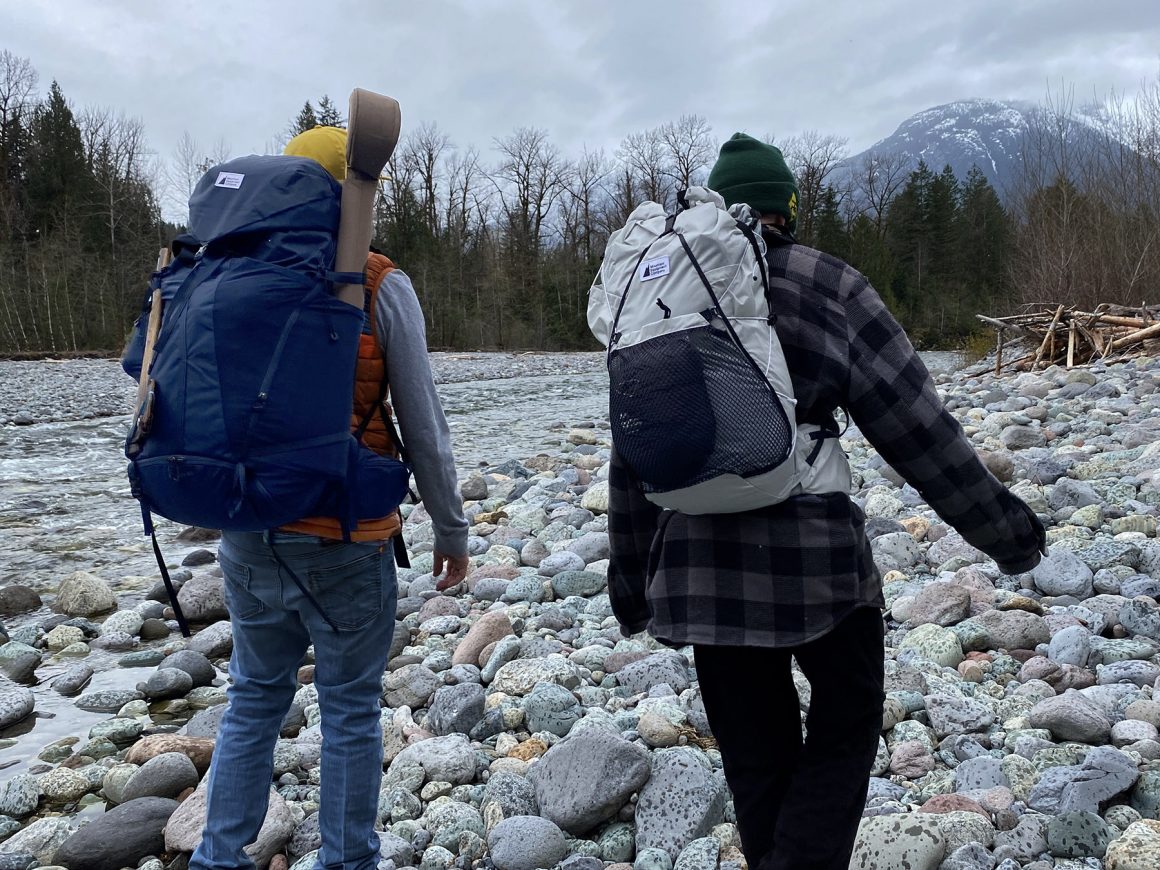 Check MEC's full line of backpacks here.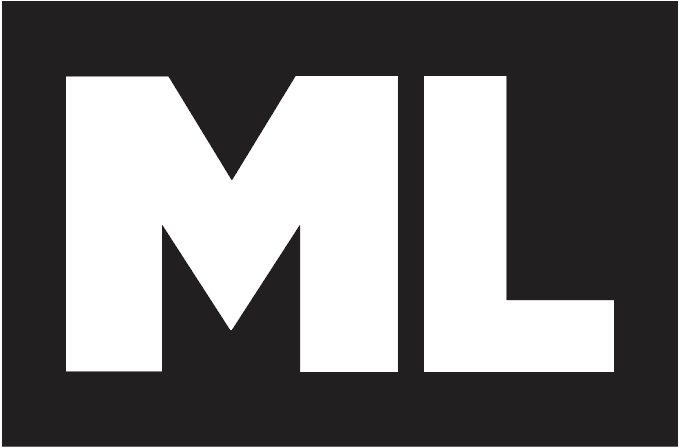 Check the ML Podcast!