New signage attempts to limit routes at a popular Niagara Escarpment climbing area inside an Ontario park. Climbers are not happy. Words & photos :: Colin Field.
Much like the mountain bike trail closures at Three Stage in Pretty River Valley Provincial Park, rock climbers have also been blindsided by the actions of Ontario Parks: a large portion of the cliff face at Devil's Glen is covered in signage. Signs reading, "Protection Area: No Rock Climbing Here To Next Sign," have been screwed to numerous trees throughout the area.
The climbing community is outraged. Mike Penney, the co-chair of the Ontario Alliance of Climbers (OAC)—a group that has worked at maintaining access to climbing crags since 2008—is understandably frustrated.
"There was no warning, despite a direct line of communication," he says. "Monthly and bi-monthly meetings as well as a consultative agreement. Ontario Parks committed to provide evidence-based objective evaluations and recommendations to balance conservation with climbing access. No explanation of the closures has been provided."
The last meeting between the OAC and Ontario Parks was in February 2023. The minutes of that meeting include Penney clarifying that Parks would provide evaluations that would lead to any route closures. Ron Gould, the Parks' protected areas specialist, said data would be shared with the OAC.
But that data was never shared. Meetings ceased after that February and signs appeared with no warning in early May.
"Being misled and blindsided hurts," says Penney. "We are willing to work and collaborate with Ontario Parks, but unfortunately their unilateral actions indicate they are not willing to work with us in good faith. We hope that changes in the future. We believe a balance can be achieved between conservation and recreation so Ontarians can continue to enjoy these public lands as they have been at Devil's Glen for the last 40 years."
As Collingwood continues to cram Mississauga-style suburbs into every greenspace possible, and every real estate agent uses the recreational lifestyle as a sales tool, Parks is shutting down access. The region needs more trail and outdoor recreational space, not less. And the region is only going to get more and more crowded.
"Many young families have moved to the area for the recreational possibilities, specifically climbing," says Penney. "I struggle to explain to them why their middle school children are now considered criminals for recreating and building lifelong connections to nature. There is so much value to fostering human-powered recreational opportunities. Immediate and local economies benefit, as well as downstream health care savings and quality of life benefits.
The moment you outright ban a recreation, you lose any form of control or ability to influence and regulate. Now the relationship is of enforcement. I personally don't feel this is great use of my tax dollars."
"This is a clear case of misplaced conservation," says Mike Penney. "Misallocated resources, lack of transparency and stakeholder buy-in, and actions that alienate motivated partners and turn them into offenders."
---
Speaking with reasonable-minded climbers and mountain bikers there is a consensus; yes, things may be a little too crowded and overrun. And yes there are probably some ignorant people from each group that have made bad decisions. But that's a big reason why organizations like CORC and the OAC exist: to give both communities a voice and an ear. To listen to criticism and correct wrongful behavior. Communication from Ontario Parks where decisions are explained, options explored and future plans revealed would be welcome. But both communities have received little to nothing in the way of communication.
Mountain Life's experience with Parks communication is about the same. We asked Assistant Park Superintendent Benjamin Dasti for a phone interview but were told e-mail questions were best. So we sent questions including, "Why was there no communication with OAC before the closures? What ecological impact is climbing having there? The OAC is asking for evidence; do you have something you can share with us? How will the rules be enforced?"
Here is the answer to all those questions and more:
"Many parks in the region, including Devil's Glen, were created to protect environmentally significant areas. Ontario Parks is continually assessing rock climbing activities. Avoiding negative environmental impacts is key to sustainable outdoor recreation and education about sensitive ecological values is key. There has been a significant number of unauthorized climbing routes developed in the park over the past several years. These routes have been created without any environmental review or approval by park managers, which is an important process that helps to ensure locations of recreational use are compatible with environmental values and other public interests. We installed signs in Ontario Parks to protect sensitive ecological areas and provide public education which areas should be avoided."
Simply put, the communication from Parks is lackluster and insufficient. What is the impact climbing is having? Where is the evidence that traveling over vertical rock is more detrimental to environmental values than traveling horizontally over less durable surfaces? What species are at risk and why should we care?
These are the answers climbers and mountain bikers need in order to respect any kind of outdoor closure. Parks will need to do more in the way of open communication. Otherwise these signs will be ignored (as is already happening at Three Stage) and/or removed by climbers and riders.
"This is a clear case of misplaced conservation," says Penney. "Misallocated resources, lack of transparency and stakeholder buy-in, and actions that alienate motivated partners and turn them into offenders."
While the questions continue to linger, many are choosing to skip the middleman; if there's no point communicating with Parks staff, go straight to your ministers and MPPs. Brian Saunderson is the MPP for Simcoe-Grey. His email is [email protected].
To support access, consider joining the Ontario Alliance of Climbers.
---
Related content from ML: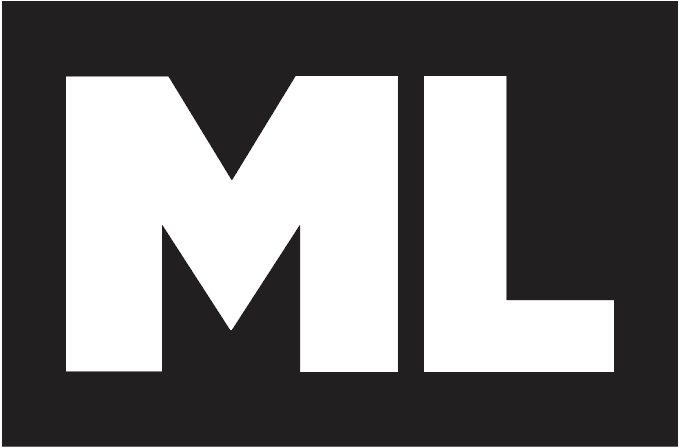 Check the ML Podcast!