Words & photos :: Ben Haggar
I get a sadistic satisfaction from unruly hill climbs. Half way up the steep, soft gravel test piece climb known as Chapman Hill in the Flatirons above Boulder Colorado, I have an epiphany—I might be turning into a gravel rider. This is my first time on a dedicated gravel rig and I'm shocked at the ease and efficiency compared to my 170mm Santa Cruz Nomad. But I'm not in Colorado for a spandex conversion program, I'm here for the North American launch of Rab Equipment's new cycling clothing line: Cinder. 
Well known in the climbing, skiing and mountaineering world for their burly, alpine-ready gear, Rab's entrance into the cycling realm is borne of a company-wide passion for bikes spearheaded by owner and president Matt Gower. Gower jokes that he created the cycling line for himself, but states "About 3/4 of our staff own one or more bikes and were using Rab gear for cycling already." Rab is taking all 40 years of mountain experience and putting that design knowledge and expertise into their new line of cycling apparel.
"We've taken our expertise in managing the worlds most challenging weather conditions and combined it with a finely engineered on-bike-fit to create a collection built for fun, adventure and exploration" – Tim Fish, Product Director
The Cinder line consists of 31 Men's and Women's pieces including waterproof jackets, pants, shorts, jerseys and bibs. Tailored in a form-fitting but relaxed cut for 'adventure cycling' – ie. long days in the saddle in challenging environments, each thoughtfully designed garment has a cycling-specific cut and functions as a complete system. The bibs, shorts, jerseys and jackets integrate seamlessly with ventilation zips providing access to side pockets on the bib shorts, while the silicone bands along the hem of jackets and jerseys stick securely to the layers below to keep everything in place while riding.
I didn't come all the way to Colorado to chat about gear in a showroom. Our local guide and host – endurance racer and high altitude ski mountaineer, Eric 'Hende' Henderson crafted a clever link up of gravel paths and roads, tarmac and singletrack from Rab's US headquarters in Louisville to the small town of Lyons – the gateway to Rocky Mountain National Park (which randomly boasts the largest collection of vintage pinball machines in the US), about 55km west, with something a bit spicier for day two.
I'll be the first to admit the gravel-specific kit I'm issued – Bib shorts and full zip jersey, is as foreign to me as curly bars and paddle shifters, but both feel natural as I refine my packing strategy in the four cargo pockets on the bibs. Appreciating subtle design features like flipped hems on the pockets to keep my phone secure and easily accessible back jersey pockets, I load up on snacks. Flat pedals allow me to retain a some semblance of my long travel identity as we pull out of the parking lot 20 riders strong.
38km in we stop at a bike shop/Mexican cantina (a match made in heaven) for lunch and I realize that I haven't noticed my kit at all – the sign of good gear.  We've ridden a great mix of technical double track, gravel road and pavement and the shammy has my attention (in a good way). It stays put to avoid chaffing while the gender-specific body mapping keeps blood flowing to all the important places and is devoid of pressure points. The lightweight Motiv fabric on the jersey has kept me at the perfect temperature and imperceptibly wicked away any moisture. The food smells too good to linger admiring my new kit though.
Day two dawns cold and hints at the potential of snow so I grab an extra layer – the Borealis jacket. This double-layer soft shell is the perfect riding companion as we set off into the Rocky Mountain foothills at a brisk 4°C. Rural gravel roads lead us to a network of beautiful flowy singletrack where I feel right at home (apart from a domestic llama following in pursuit). As we begin the climb up Boulder Canyon, light snow starts to fall and I am once again impressed by the versatility of the jacket's adaptability through a wide range of temperatures and conditions. The only negative – I habitually search for front pockets in the jacket that don't exist.
After 1600m of climbing over 150km, we're nearly back at the Rab head office. I fall into thought with the rhythmic cadence on the home stretch and reflect on what, for me, is an aspect as important as the gear itself – environmental policies. Rab is a leader in the outdoor industry when it comes to environmental and social responsibility. The carbon-neutral company produces a yearly 36-page sustainability report detailing successes, future initiatives and areas for improvement. From offsetting employee commutes and industrial activities, eliminating plastics from shipping and prioritizing recycled material for garments, to removing all fluorocarbons from DWR coatings right down to the sewing machine oil. Rab takes their environmental impact seriously on their path to Net Zero by 2030.
My initial thoughts on the Cinder line are all positive. After 150km of riding there's no hot spots or chaffing from the jersey or bibs and I don't seem to smell that bad either. Admittedly, we've had near-perfect weather and this was gravel riding after all. Something that tells me I haven't really seen what the Cinder line is truly capable of. I'm excited to get back to my mountain bike in Squamish where the weather won't be as ideal and put the Kinetic waterproof pants and jacket, and ultralight Phantom jacket through the paces (and the mud). Stay tuned.
---
Related content from ML: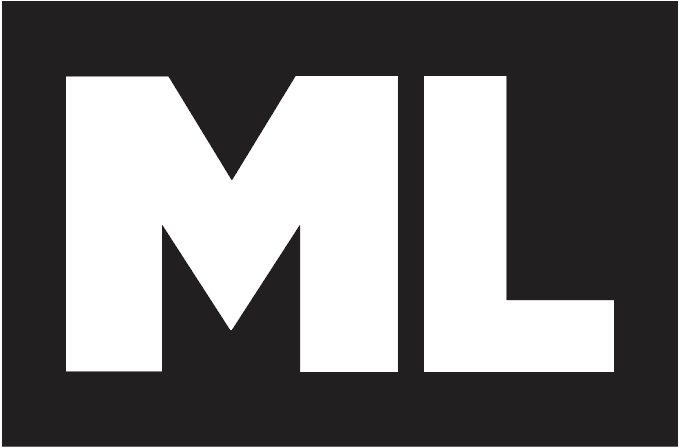 Check the ML Podcast!