The story behind an Indigenous-created installation at Blue Mountain Resort. Words :: Carl Michener.
Kathryn Corbiere didn't set out to become an artist. She first became a welder with the intention of establishing herself in the trade. But, as good welding jobs are few and far between where she lives on Manitoulin Island, she began doing commissions for architectural pieces and modern furniture. "From there, I found the opportunities and the abilities in myself to create art," she says.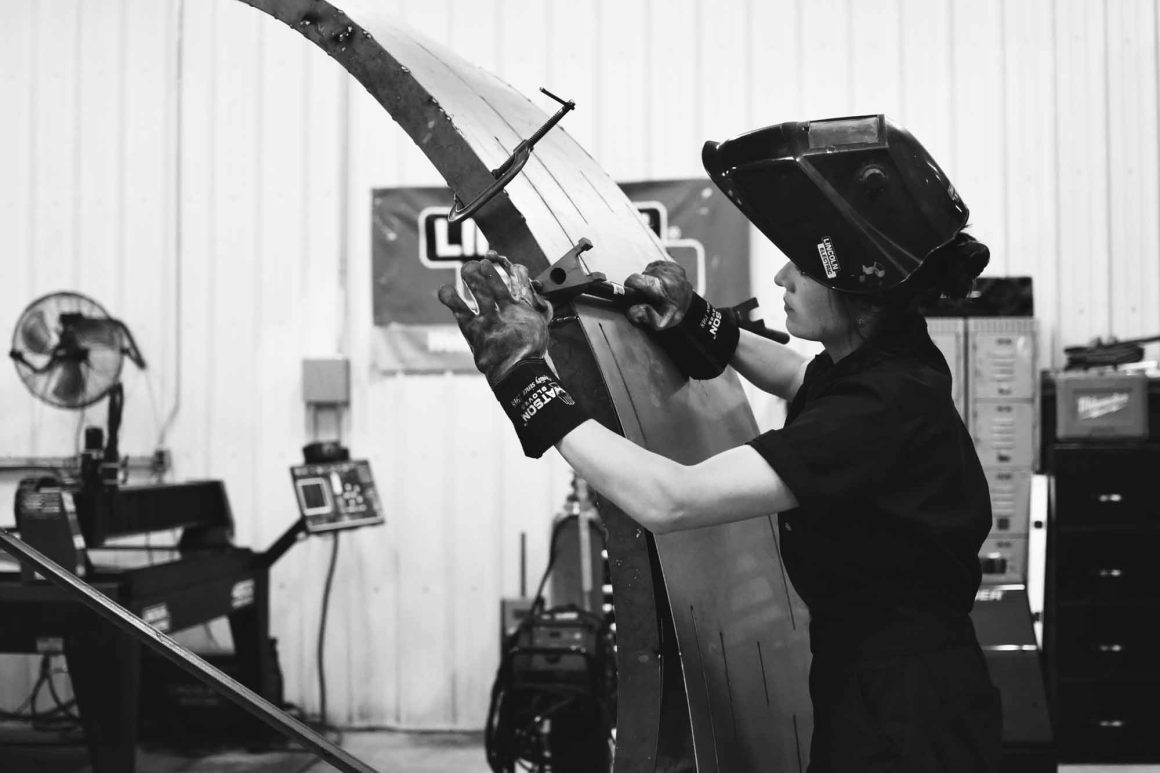 Corbiere's installation artwork has been in great demand over the past five years, winning calls for concepts from the City of Owen Sound, the Town of Collingwood and the Toronto Stock Exchange, to name a few. At the moment she is excited to be working on a piece that will sit on top of the Niagara Escarpment at Blue Mountain Resort (BMR).
Set to be unveiled on National Indigenous Peoples Day (June 21), the installation is the result of a call for submissions put out on that day last year. When BMR's parent corporation, Alterra Mountain Company, made funds available to all its properties for art installations highlighting an aspect of the local community, BMR decided to limit their call to Indigenous artists.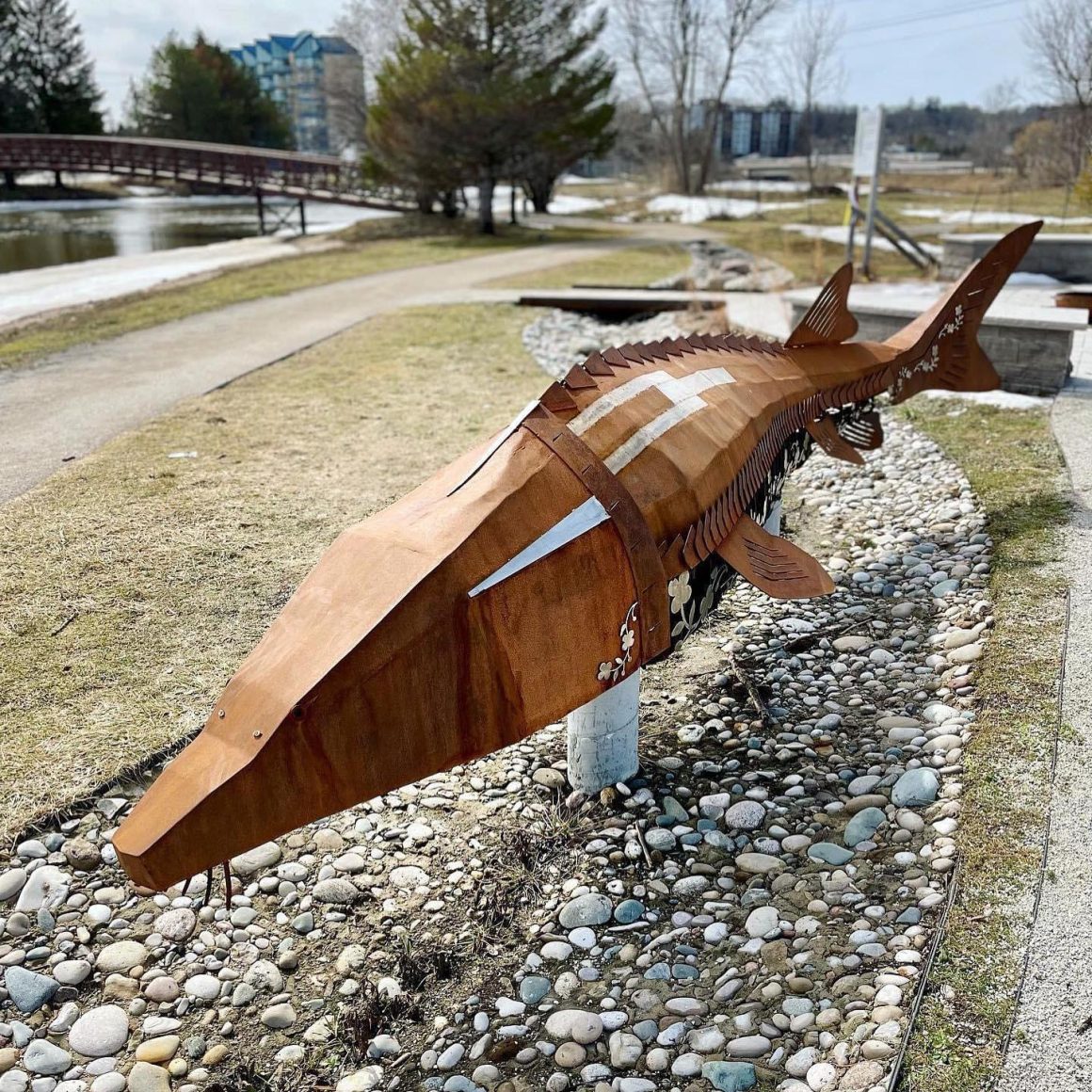 "We wanted to go further down the road of informing visitors about the heritage of this property, this land," comments Tara Lovell, public relations manager for BMR, which sits on the traditional territory of the Anishinaabek, Haudenosaunee, Wyandot and Wendat peoples. The year previous, BMR prominently installed a land-acknowledgment monument at the summit, highlighting the need for reconciliation. And Ojibwe language has been integrated into the interactive mountaintop installation Agora: Path of Light.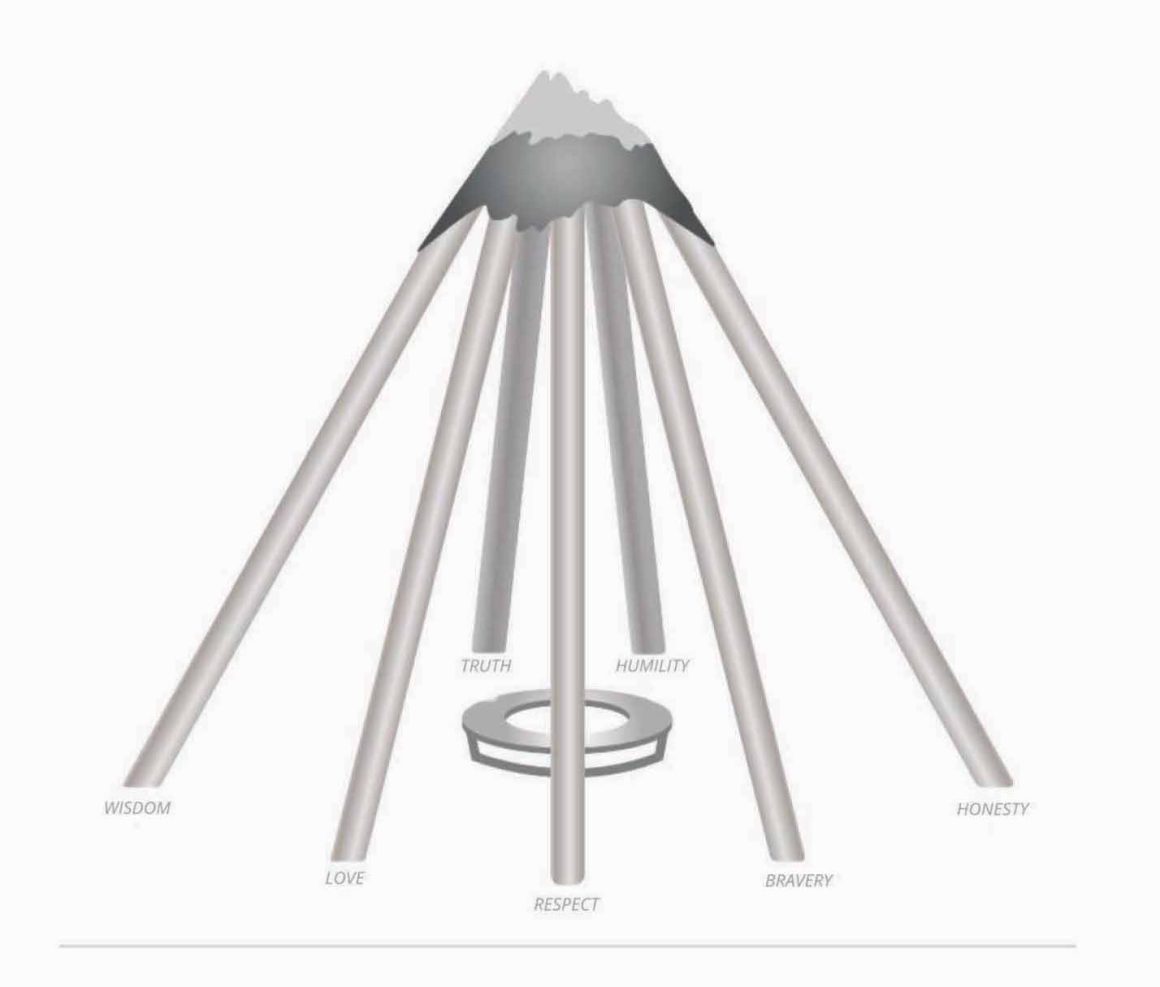 Limiting the initial call-out to Indigenous artists was not a foregone conclusion. "There is that gut hesitation of, Do we do it? Because we didn't want to mess it up," admits Lovell, who is not of Indigenous heritage. "And yet that shouldn't hold us back from doing something great," she reasoned. 
Cognizant of this vulnerability, Lovell consulted with Indigenous advisers to make sure BMR was on the right track. The panel judging submissions ultimately included representatives from BMR as well as from the Indigenous community.
The piece, provisionally titled Elevate, is set to be installed in a prominent clearing at the crest of the escarpment, just south of the Silver Bullet chairlift (the Open-Air Gondola in the summer). At about 20 feet high, it will be the biggest work Corbiere has completed to date. Elevate has, in fact, doubled in height since her initial submission.
For Corbiere, location is important. "I'm such an avid outdoor enthusiast that to have a piece that sits out in nature, on top of the Bay like that, it means a lot," she says. Corbiere also feels a personal connection to the Collingwood/Blue Mountains area because it's her wife's hometown. "She grew up snowboarding at Blue Mountain. I've come to know the area pretty well," she says.
Slightly daunted by the scale of the work at hand, she is nevertheless itching to begin fabrication in her spartan shop, one KWE ("one woman") Modern Fabrications, located in M'Chigeeng First Nation, a small town at the end of a deep bay in the heart of Manitoulin Island.
Corbiere has all the steel sitting on a trailer in her yard, ready to go, but is awaiting the final engineering stamp of approval on her design. That's the fourth-last step in a long process involving research, consultation with Elders, sketches, graphic design, material procurement and engineering approvals, followed by cutting, welding, grinding, mechanical fastening, polishing and powder coating—not to mention transport and installation.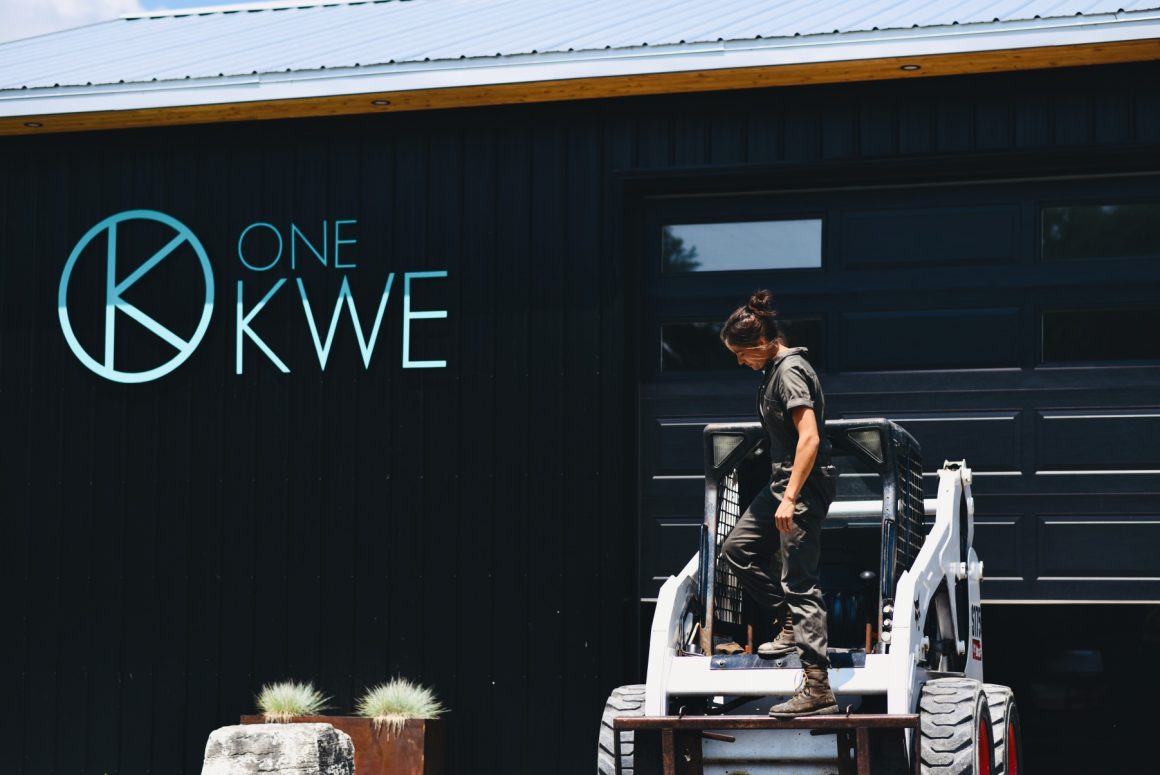 "It's quite the process even before you get dirty and get building," she laughs. "I pride myself on doing all the work on my own: ordering the steel, driving the trailer to the steel depot, hauling it back, moving it around." Corbiere uses her CNC plasma cutter for most of the cutting, then gets to work grinding and welding.
Because she likes to start off with a strong foundation, Corbiere mulled over a concept built of pillars for the BMR submission. "Immediately I thought of the Seven Grandfathers teachings," she explains, referring to the Indigenous guiding principles of character: love, respect, bravery, truth, honesty, humility and wisdom. But, she adds, "There are so many meanings that we can integrate into these seven strong pillars that are attached to the Earth."
Corbiere speaks of designing a mountain shape that acknowledges the location it occupies, and the territory. "The seven posts kind of look like a wigwam or a teepee. It has that shape; it's kind of encompassing everything into that space, but open so that there are no walls holding people out," she explains. "It's meant to be interacted with, a welcoming place for all to reflect."
Because this piece will be too big to test-erect in her shop, Corbiere will have to trust the drawings and hope for accuracy when it's craned into place at BMR. The pillars will be lit at night, beckoning visitors on their way from the gondola to Agora: Path of Light.
She's especially satisfied that her installation will be seen by so many. "There are so many tourists in the area that are non-Indigenous, of all cultures, that explore Blue Mountain," she adds. "That we can communicate our heritage to them on the Indigenous land is a big plus. I appreciate that organizations such as Blue Mountain are making an effort at Indigenous inclusion."
Stay tuned for updates on Corbiere's Elevate installation by following
@bluemtnresort. To learn more about Corbiere and her work, visit www.onekwe.com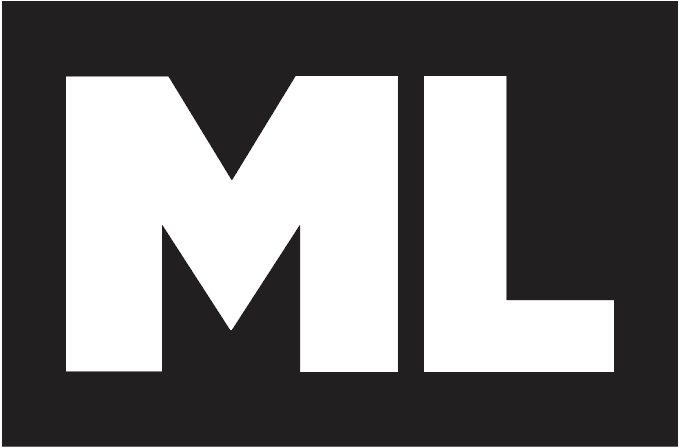 Check the ML Podcast!