Article sponsored by Tourism Simcoe County. Photos :: Colin Field.
Here in Simcoe County, we love bikes. Mountain bikes, road bikes, gravel bikes, tall bikes and even e-bikes! Throughout the year, there's an event for just about everyone. Whether you're a die-hard gravel rider, a fully armored downhill warrior or a comfort bike meanderer, there's an event for you. So hop on two wheels and let's ride Simcoe. 
Hardwood Hills
One of Simcoe's early adopters to mountain biking, Hardwood HIlls has been a mainstay of mountain biking for decades. You can ride here nearly any day in the summer, with something for the whole family.
If you want to become part of the mountain bike community, getting out for an event is a perfect way to make friends, have fun and challenge yourself. Here are some events worth checking out.
Hardwood Wednesday Night MTB Races
May 10 to Aug 30
The Wednesday night series has been running for decades now. It's a fun cross-country race that is appropriate for any level of rider. The friendly community is sure to welcome you with open arms.
Singletrack Classic
May 6
On May 6, Hardwood Hills open its trails to the public for free for the Singletrack Classic. Part of the Bike Fest day, there will be local vendors and beer tents. There will be free guides, clinics and tons more. Pulse Racing hosts the Singletrack Classic.
Canada Cup/Ontario Cup Short Track and Cross Country
June 2 to 4
Want to watch the best in the country compete for the Canadian title? Will the queen of Canadian Mountain Biking Emily Batty take the win yet again? A great weekend of elite-level mountain biking at Hardwood.
Women's 4-Hour MTB Relay
June 10
A day of racing couldn't be much friendlier than it is at this four-hour relay. It's a women-only event for female riders of all ages. Any skill level can get in on this event and whether you ride it as a relay or as a solo rider, you can bet you'll get a boatload of support from the other riders.
Summer Epic 8-Hour MTB Relay
July 29
Whether you're racing to win, or just riding to finish, this is a great day of riding. Put a team together, do it solo, or just come support your friends. The 8-hour Relay is a classic right-of-passage for Ontario's mountain bikers.
Fall Epic 8-Hour MTB Relay
Sept 23
Beat the heat of the summer by riding in the fall; cooler temps and beautiful colours make for a fun day in the woods with your buddies or alone. Eight-hour races have been running here for decades and they are always a good time.
Horseshoe Resort
Horseshoe Resort has quickly become Ontario's best place to ride for downhill riders. The progressive trails suit riders of all ages and are open daily throughout the summer. It's an unpretentious and fun scene that anyone who likes riding downhill will thrive in. Their events are also run really well and are totally inclusive no matter what age or level you're at.
Trail Showdown Series
July 5,19; August 2, 16, 30
Over the past few years, Horseshoe's Trail Showdown Series has become a mainstay for Ontario's downhill set. It's a relaxed atmosphere with a lot of laughs and anyone is welcome to give it a go. There are tons of great prizes for riders of all ages.
Crankworx Summer Series
July 6-9
A huge deal for Ontario, this is the same series that blows up in Whistler every year. With an Air DH, a dual Slalom and a Slopestyle event this will be the spectator event of the season. Attracting riders from throughout the country and beyond, this will be one fun weekend of bikes.
HV Bike Fest
September 15-17
The Horseshoe Valley Bike Fest is a weekend fully dedicated to bikes. There's races for all ages including downhill, dual slalom and enduro (there's even an e-bike enduro class!). The Saturday night whip-off is a great spectator event.
Turas Mór
May 13
Starting in Creemore, the Turas Mor is a fun ride with three different routes; a 20-kilometre, 40-kilometre or 60-kilometre loop. They all start and end at the Creemore Springs Brewery where the after-party is run rain or shine. Riding eccentric and vintage bikes is encouraged, but you can ride whatever bike you have. This is a 19-plus event.
Weekender Ride
October 21-22
The brain-child of Mike Garrigan, the Weekender Ride is a chance for gravel riders from around Ontario to get together and do a big loop through Simcoe County. The ride is about 100 kilometres each day, but changes every year, complete with a Saturday night stay at one of the local hotels.
Check out more about cycling in Simcoe here.
---
Related Content from ML: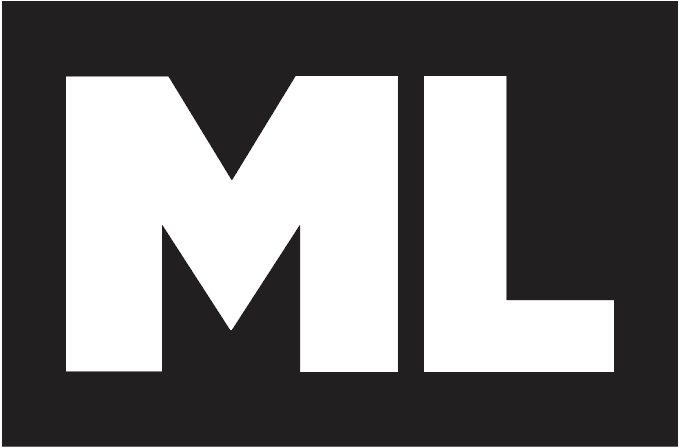 Check the ML Podcast!