Words & photos :: Kristin Schnelten. Article sponsored by Skiis & Biikes.
Skiis & Biikes has come a long way from its A-frame beginnings, and weathered more storms than Covid. A family business built on a commitment to customer service, the four-season outdoor retailer is in its second generation of ownership, and is aiming for an eventual third.
The newly renovated Mississauga location of Skiis & Biikes underwent a complete remodel in recent months, and the vintage, cabin-esque feel, with rough-cut lumber and adventure-inspiring imagery, harkens back to the early days of the company.
"Our first Mississauga shop looked like Whistler Village inside," says co-owner Devin Montgomery. "My dad was always into experiential retail. It was very cool; people would come in and feel like they were in the mountains."
---
Related:
---
In 1978 Devin's father, Paul Montgomery, opened a legendary little A-frame shop at Caledon Ski Club, as an off-season hobby between his summertime bush-pilot gigs. His reputation and customer base grew, and he expanded that space, opened the Mississauga location, another in Collingwood, then added a store in Don Mills—even the Beaver Valley pro shop was under the Skiis & Biikes umbrella at one point.
It's that tiny on-hill shop that Gillian Montgomery, sister of Devin and his fellow co-owner, remembers most from her childhood. "I learned to ski there when I was just two. My grandparents ran that location, and I have vivid memories of playing in the boxes of hats, definitely the comfiest spot in the store."
As the number of locations grew, so did the family. Gillian and Devin, along with their sister Alexis, worked ski sales and swaps as soon as they were old enough to close a sale, then started pulling regular shifts at the big shops in high school. After university and a few world-travel stints, Devin and Gillian returned home to join the family business full-time.
Devin immediately went out west, spearheading what the siblings think of as Chapter Two of Skiis & Biikes—opening and running a shop in Whistler, followed by a second in the village and then a larger, warehouse-style store in Vancouver.
"It was always a dream of my dad's to have a ski shop in Whistler," says Devin. "It was really a baptism by fire for me. Getting thrown into renovating a shop, hiring for a shop, receiving product, all those things. Then trying to figure out where to fit into the community. It was a lot of fun, and a ton of work—trying to balance getting out for a ski and staying sometimes sleeping on the bench of the shop and just rotating with my ski tuner service tech."
After ten years, he says, "We realized the foundation of the company wasn't really built for seven stores, 4,000 km apart. The systems we had built just didn't scale to that number." With a couple of bad back-to-back winters and increasing real estate costs, the family made the painful decision to leave the west behind.
While in the process of buttoning things up and heading back to Ontario, Devin blew his ACL—which meant his post-surgery rehab coincided with the company's rebuilding phase.
"We realized the foundation of the company wasn't really built for seven stores, 4,000 km apart. The systems we had built just didn't scale to that number."
---
"We just went back to those first principles: customer hospitality and community. It's about being present with the customer. If we can take the time to listen to our customers and really get into their needs, then we can customize a solution to those needs, giving them a better experience."
"After we got back into a healthier financial situation, I brought new technology that I was super-passionate about—online, point-of-sale, inventory. Gill brought more operational discipline. It was kind of like the perfect triangle, three legs of the stool. Dad being the visionary, entrepreneur, cowboy. It was no failure, at all costs."
Skiis & Biikes, Chapter Three, began when Gillian and Devin officially took over the business in December 2019. Ninety days before the pandemic reached Canada.
But the Montgomerys were used to adversity by now: a fire in the 80s, a flood in the 90s, a recession or two, then the overexpansion to B.C. With every challenge, they had a choice: give up or push on. And they always chose to dig in and double down.
---
You might also like:
---
"With the fluctuating mandates and infection rates, we had to change constantly, something our company really thrived in," says Devin. "Because the pandemic hit post-B.C., we were already super-creative and focused on these improvements everywhere in the company. It was shocking, but we were prepared."
For Devin and Gillian, powering through the pandemic was about adding more to their offerings. Improving systems, focusing on customer experience, reinvesting in staff.
"It really paid off, with the amount of people just getting into outdoor sports and skiing and cycling. We outpaced our previous years," he says.
Having weathered the storm, the sibling duo is looking toward the future now, with their own growing families of toddlers, introducing the third generation to the Skiis & Biikes world.
"I'm sure once they get older, they'll be coming to work with us," says Gillian. "More than likely, they'll be at the ski club learning to ski, to be part of the culture."
"Devin and I have just come up in the ski industry. Skiing, snowboarding and cross-country skiing are like breathing and walking for us. It's in our blood. Even as a pregnant person, I'm always trying to go outside and cross-country ski, to show Rhone [her 2-year-old] the fun part of winter."
The family passion, she says, "is all about the enjoyment of being outdoors. It's about being able to educate people about dressing appropriately, about encouraging them to not only alpine ski, but also try snowshoeing, cross-country skiing, snowboarding and alpine touring. The more variety, the more you seek out the snow and the winter, the more fun you're going to have."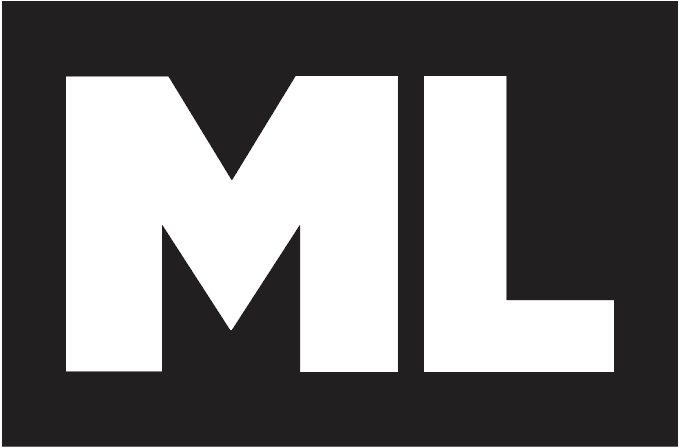 Check the ML Podcast!