ACMG/IFMGA Mountain Guide and Parks Canada Visitor Safety Specialist Steve Holeczi discusses the role of chance in mountain adventures and how to assess the unknown.
Uncertainty (ˈən-ˈsər-tᵊn-tē – noun): the state of being uncertain; doubt; hesitancy.
Uncertainty stems from not having enough information to reliably estimate an event's likelihood or potential outcomes. This is true in all aspects of life, including decision-making in the mountains.
Every person deals with uncertainty and the feelings it creates in their daily lives. Which job to take? High- or low-risk investments? Or more recently, how to navigate COVID? When people make decisions under uncertainty, they may not know if they made a good choice until much later—if at all. Humans naturally want answers, even when answers may not be available.
Decisions in the mountains are no different. The night before certain alpine climbs or ski descents I often grappled with uncertainty, lying awake wondering whether chance would be on our side if my partners and I took the risk. The level of doubt this caused mainly depended on the hazards—potential sources of harm—to which we were considering exposing ourselves.
All mountain hazards have varying levels of uncertainty. For example, on the extreme end, a serac is entirely uncertain. We have no idea when or if it will collapse, but we know the worst outcomes would be severe. It may be a small chance that the serac collapses in the short time you are exposed, but do you accept that risk knowing what would happen? We may know more about other hazards such as near-surface avalanche problems or muddy trails. With hazards that have less uncertainty, chance may play a role in the outcomes, but much of the risk can be reduced with skill and experience. Knowing which hazards have more, or less, uncertainty is important, but it takes time to assess.
The night before certain alpine climbs or ski descents I often grappled with uncertainty, lying awake wondering whether chance would be on our side if my partners and I took the risk.
---
Related Article:
---
It also takes time to get a sense of how comfortable you are with uncertainty and what chances you are willing to take. Personally, there have been times when I wanted to take risks in highly-uncertain mountain environments. Skill was a part of risk management (waiting for conditions, moving fast), but I chose to go knowing chance played the most significant role between survival and catastrophe. I craved that experience because I reconciled that the reward was worth the risk. Other times it felt like the reward wasn't worth it and I didn't go. My risk tolerance has changed over time, and now I prefer trips with fewer sources of uncertainty where I can mainly manage the risks with skill.
The mountains can be daunting, but having a process for decision-making can help us produce better choices over time and result in less intimidating decisions in the future. Here are some factors to consider before heading on your next adventure.
Communicating Risk Tolerance
Risk tolerance fluctuates; making a concerted effort to understand and communicate this with your partner before choosing an objective is crucial. It's not a math equation, and factors may fluctuate, but the best question people can ask about risk tolerance is: "Are we generally on the same page?" Every major decision should come back to this once out in the mountains.
Acknowledging the Uncertainty
When out in the mountains, identify which hazards are high in uncertainty, and which are not. Can uncertainty about the potential outcomes be reduced? For some hazards like seracs, hanging ice daggers, or deeply buried avalanche problems we can't reduce the uncertainty beyond conventional wisdom, it is what it is; for others we can. For example, if someone is contemplating a snow bridge to cross on a glacier, they can potentially reduce uncertainty by obtaining information: probing to find the edge of the bridge and determining its width and thickness. Uncertainty about snow bridges can't be brought to zero, but the point is that if the information is easy to get, then get it. From there, consider the risk, ways to manage it, and whether an option seems reasonable to the group's risk tolerance. The risk starts once they step onto the bridge. For experienced people, this decision process doesn't take a long time. Practicing this process is worth it; acknowledging the uncertainty up front gives the most realistic picture of what the risk may be.
Reflecting on Decisions
To learn from decisions made in highly-uncertain environments, the process that led to the decision is more important than the outcome; this concept is called decision quality. When the answer isn't clear, people often rely on whether a positive or negative outcome occurred to determine whether good decisions were made. Although outcomes do matter, this way of thinking isn't a reliable metric in these situations, because we can control the quality of the decision process, but when we act on them we don't control the outcomes.
For example, a group decided on a waterfall ice climb. They were generally on the same page about their risk tolerance and acknowledged the higher uncertainty of hanging ice daggers above the route and possible outcomes. They discussed the risk, the ways to manage it (belaying in a cave, taking a climbing line as far away as possible from falling ice), and decided it was reasonable to take the chance. If one of the daggers fell off during the climb and injured or killed someone, people may assume they made poor choices. If the process was reasonable, then it wasn't a bad decision. That's the reality of uncertain environments.
---
You might also like:
---
In an alternate scenario, a group went to the same ice climb but didn't discuss their risk tolerance for the day. One member of the group didn't know much about hanging ice daggers, and there was no discussion about the daggers or possible outcomes. There was also no discussion about how to manage the risk. The group may get to the top of the climb without incident, but it doesn't mean they made good choices. The process to get to the decision was poor.
The mountains are full of uncertainty, and many decisions are mainly based on subjective information and the psychology of the people making them. Ultimately, taking risks in the mountains requires some luck over time to come out unscathed, but acknowledging uncertainty and making higher-quality decisions can reduce the frequency that hope is used as a strategy.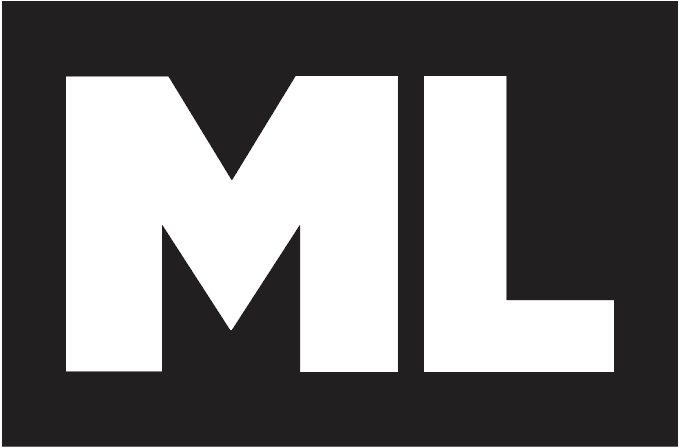 Check the ML Podcast!