Words: Frédérique Sauvée // photos supplied by Bora Boréal. For the French-language version, click here or scroll down.
Close your eyes and, for a moment, imagine yourself deep in the polar regions aboard an expedition ship stuck in the ice. The white pack-ice is dazzling, and the immobile vessel seems frozen in time and space. That experience piques your curiosity, doesn't it? Without having to go all the way to Antarctica, you can experience these icy sensations 30 minutes from Quebec City in one of Bora Boréal's two floating cottages.
You don't need to be a sailor to get on board this unusual dwelling. A footbridge leads to the lower deck, which is the cottage's first floor. The first thing that strikes you when you push open the wooden door is how bright it is inside. On all four walls, windows—large, small, triangular, sliding or even in the form of a glazed garage door—let in the radiance of the surrounding ice. Through them, you can contemplate the frozen lake ringed by evergreens dusted with fresh snow. In the background, the contours of the Sainte-Brigitte-de-Laval area serenely watch over the sleepy forest.
Time has stopped. Nothing moves except the treetops when the wind starts to blow. You can hear only crackling logs in the woodstove. Or is that the ice? You have no neighbours—the lake is private, and only the two Bora Boréal cottages' occupants have access to it—and there is no traffic noise. The spare, beautiful interior is arranged so that you can sink into an armchair for hours of meditating and gazing out at the slumbering wilderness.
Once you have recharged, a world of possibilities opens up outside the winter ship. It's easy to put on snowshoes, cross-country skis and crampons right at the house and explore the area on a network of interconnected trails. But do you know what the most magical experience is? Gliding away from your door on skates. A sizable skating rink is maintained in front of each cottage after the snow has been cleared. It's a chance to work on your skating technique: going forward and backward and even elegantly spinning. That's enough to awaken the young child in all of us.
But the sun sets so early in winter that the moment has already come to hang up your skates. It's time to prepare dinner (which you just need to heat up if you ordered it when you booked the cottage) and gaze out at the stars. With no light pollution, the heavens glitter above the lake and woods. Close your eyes and imagine for a moment that you are on a ship caught in the ice. Now you're there!
---
Related:
---
Bora Boréal: Figés dans le temps et la glace
Fermez les yeux et imaginez-vous un instant au cœur d'une contrée polaire, à bord d'un navire d'expédition pris dans les glaces. La blancheur de la banquise est éblouissante et l'immobilité du bâtiment fige à la fois le temps et l'espace. L'expérience a de quoi piquer la curiosité, n'est-ce pas ? Sans devoir aller jusqu'en Antarctique, vous pourriez vivre ces sensations givrées à 30 minutes de la ville de Québec, dans l'un des deux chalets flottants de Bora Boréal.
Inutile d'avoir le pied marin pour monter à bord de ce drôle de logis. Une passerelle permet de rallier le pont inférieur, qui se révèle le rez-de-chaussée du chalet. C'est la luminosité éclatante des lieux qui frappe tout d'abord lorsqu'on pousse la porte en bois. Sur les quatre murs, des fenêtres, grandes, petites, triangulaires, coulissantes ou même sous forme de porte de garage vitrée, laissent entrer l'éclat de la banquise tout autour. À travers elles, on contemple le lac gelé, enlacé par un rideau de conifères saupoudrés de neige fraîche. En arrière-plan, les reliefs de la région de Sainte-Brigitte-de-Laval veillent imperturbablement sur la forêt assoupie.
---
ML vous recommande :
---
Le temps s'est arrêté. Rien ne bouge à part la cime des arbres quand le vent se met à souffler. On entend seulement le craquement des bûches dans le poêle à bois. Ou serait-ce celui de la glace ? Pas de voisin direct – le lac est privé et seuls les occupants des deux chalets de Bora Boréal y ont accès –, pas de bruit de circulation. L'espace intérieur est beau et brut, aménagé pour qu'on se laisse échouer sur un fauteuil et qu'on reste des heures à méditer, le regard vers la nature endormie.
Quand l'énergie prend finalement le dessus sur l'inertie, un monde de possibilités s'offre à nous à l'extérieur du vaisseau hivernal. Il est facile de chausser raquettes, skis de fond, crampons, directement de la maison, et d'explorer la région au fil d'un réseau de sentiers interconnectés. Mais savez-vous quelle est l'expérience la plus magique à vivre ici ? Celle de glisser en patins directement à partir du seuil de la porte. Une patinoire de bonne taille est entretenue devant chaque chalet après que la neige a été déblayée. L'occasion de parfaire son pas de glisse, avant, arrière, et même ses pirouettes élégantes. De quoi éveiller le jeune enfant qui sommeille en chacun de nous.
Mais le soleil se couche si tôt en hiver qu'il est déjà temps d'accrocher les patins. L'heure est à la préparation du souper (qu'il suffit de réchauffer s'il a été commandé au moment de la réservation du chalet) et à la contemplation des étoiles. Libre de toute pollution lumineuse, la voûte céleste est spectaculaire au-dessus du lac et de la forêt. Fermez les yeux et imaginez-vous un instant sur un navire pris dans les glaces. Vous y êtes maintenant !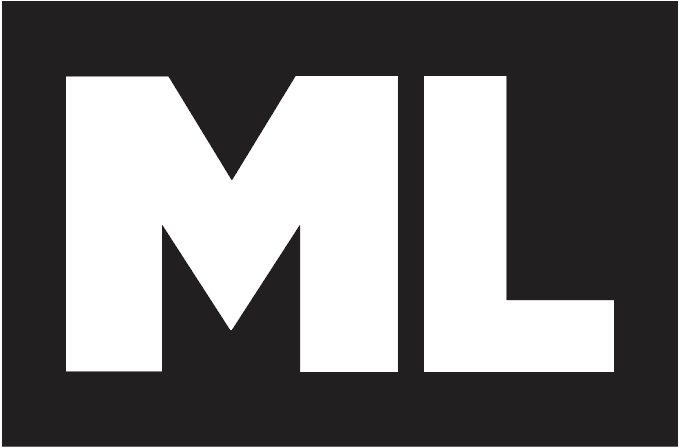 Check the ML Podcast!