Powder, people, place—a northern B.C. love story. Words :: Feet Banks.
There is a trend—mostly with tourism organizations and marketing departments, but travel journalists have been on board for a while now too… and the trend is to use the phrase "untouched wilderness" when writing about remote areas like the Skeena Mountains of northern B.C.
But the reality is, these landscapes have been touched—hunted, harvested, and lived alongside with—for millennia by the Indigenous peoples of each area. And in the forests above the Skeena River—aka Xsan, the "river of the mist"—and up on the snow-hammered mountain ridgelines of what's now Skeena Cat Skiing's tenure, those people are the Gitxsan. 
"When I first met Jevon, he told me no people had ever been back there," explains Gitxsan k'ubawilksihlkw (princess, Chief's daughter) Jennifer Loring-Zyp. "I said: 'Hold on, my people lived up there, picked berries, hunted, harvested bark and roots. And if you're gonna keep messing around in my backyard, you better take me up there.'"
Spoiler alert: He did, and they got married (which only adds to Jenn's glee while giving her husband—Skeena Cat Skiing founder Jevon Zyp—a hard time about this kind of stuff). Jevon, who had already helped establish catskiing operations in the Monashees and at Chatter Creek, arrived in Smithers, B.C. in search of a spot to start up some catskiing of his own. 
"Every good area down south was taken," he says, "so I loaded my truck and my sled and my dog and came up. We pored over topographical maps a buddy had—there was no Google Earth then—and it was probably 2009 or early 2010 when a friend and I punched two snowmobiles in there through super tight trees, the gnarliest trees I'd ever ridden, and rode a bunch of what's now the tenure…the sickest day of sledding I've ever had in my life."
Part of that is because the Skeena Mountains, and Jevon's 30,000-hectare snowcat paradise, see an absolute crapload of snow each winter. Just 200 kilometres from the Alaskan Panhandle, the region is close enough to the Pacific Ocean to get hit by big wet storms, and far enough north to turn them into dry, deep, highly-shreddable snow. The other exciting part, according to Jevon, was finding a spot no other skiers, boarders or sledders knew anything about.
"In most places down south, the mountains have names and have been 'claimed' by someone," he says. "There are hundreds of mountains here, not a lot of names."
---
Related:
---
Of course, the Gitxsan likely have names for those peaks, but on her first trip into Jevon's promised land, Jenn didn't have time to fill her new suitor in on what they were, she was too busy shovelling.
"I took her up in a snowcat on winter solstice," Jevon says, "and made her work, shovelling out the camp."
"The whole drive up he was singing this song about how large his balls were," Jenn adds, "as we're smashing up this hillside in the cat. And it was Waylon Jennings the whole way down—"Rose in Paradise." He claimed our first date took so long to happen because he had to make sure the roads were in so he could get me in there."
Skeena Cat Skiing now has over 40 kilometres of cat roads, and Jevon built them all himself. "Building a catskiing road is not easy," he once explained in an interview for Arc'teryx's The Bird newsletter. "If you're a chickenshit, you can't do it. You're in avalanche terrain. You're smashing up a mountain, smashing down trees. You need more stupidity than smarts a lot of the time."
That persistence, and the ability to make big things happen with a limited budget and an enormous reservoir of grit and hard work, allowed the Zyps to open Skeena Cat Skiing in 2011, and those homegrown, DIY, get-creative-and-make-it-happen values permeate the operation today. The terrain at Skeena Catskiing is best in class: huge bowls, chutes, ridges, glades, and an average of 12-18,000 vert of skiing each day, but it's the warm, personal, familial vibe that truly elevates what the Zyps have built. It's not easy to make a life in northern B.C., but people work hard and they work together. There's not a lot of room for needy attitudes or stuffy pretension in a place where it gets dark at 3:00 p.m. and the thermometer can dip below minus 40 degrees Celsius. 
The North, and the Skeenas in particular, have fantastic riding. Skeena Cat Skiing's basecamp Quonset sits at 1,200 metres, with the highest of their 50+ set runs topping out around 2,000 metres. After the most thorough and detailed snow safety training session I've ever had, our group loads into one of two snowcats and spends the next half hour excitedly scoping potential lines in Jevon's powder paradise. 
And there is no shortage of lines to be had. Those 40 kilometres of cat roads are truly the work of a master. If the snow is wind affected on one aspect, Jevon and his drivers have quick access to three more options. And while the Skeena terrain is notable for the ideal above-treeline shredding, if the weather rolls in, there are also long, gladed runs at every turn.
Our cat is loaded with personality and not short on talent. Overseen by two ACMG-certified guides, our half dozen Canadian media personalities (all previously acquainted because it is indeed a small world after all) are accompanied by two-time Canadian Olympic slopestyler (and Mountain Life cover athlete this issue) Yuki Tsubota, professional get-after-it'ers Jaret Bull and Abby Cooper (who have already been in the North for weeks, living out of their camper, chasing storms, and living the dream), and skier/aviator/icon Rory Bushfield. Laughs are unavoidable with a crew like that in a place like this; lines were shredded, cornices dropped, spirits elevated, and copious spread eagles thrown.
The word for eagle in the Gitxsan language is Xsgyaak (sk-aah-k). The full moon in March is called Wihlax, the Black Bear's Waking moon, and in the Skeena Cat Skiing Quonset lounge, Jenn takes time to share these sorts of stories from the Gitxsan Laxyip (territory) with anyone who gathers around the Indigenous territory-focused map hanging in the dining area as we wait for yet another feast of delicious local cuisine.
"This is all a part of who we are," she explains as the first course of dinner arrives, helpfully served by her and Jevon's three young daughters who have joined us from the family home in Hazelton for the final night of the trip. "We feed our guests. My mom teaches our culture and feeding people is what we do. We even feed our enemies—when the government people used to arrive, we would feed them and then sit to discuss. I haven't been anywhere in our territory where that is not the case."
Later—while the Zyp daughters impress us with card tricks, jokes, and at least one theatrical performance in English, French and the Gitxsan language—we sit by the fire sharing stories of local legends, snowmobile breakdowns, common friends, and favourite trips. Jevon mentions that they'd recently found a totem carved into a tree up near basecamp. "Something from a long time ago," Jenn says. "That would have been a marker on a traditional passageway." She explains that they will show the totem to the Hereditary Chief whose ancestors lived on these lands, and he'll have distinct stories related to this specific place, the only catskiing operation in the province with Indigenous ownership.
"We've always been here."
"Yup," Jevon says. "And that's my favourite thing now, these mountains have a special vibe. They are my wife's ancestors, and my children's. They love me…these beautiful mountains with no one else around. It's pretty special." 
skeenacatskiing.ca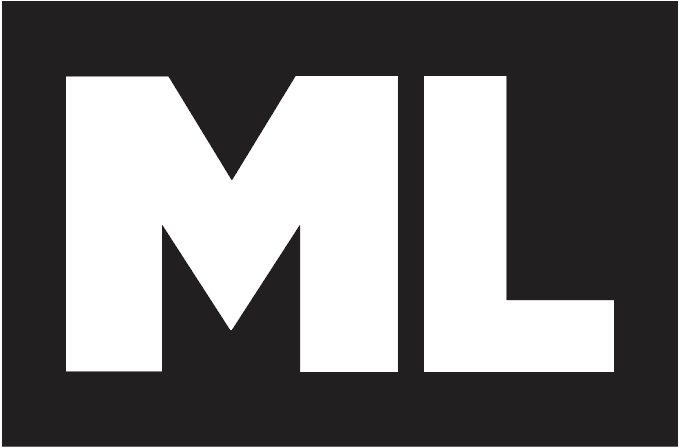 Check the ML Podcast!