There are some first times that we will always remember. Like the time I skied off-piste through the alpine highlands of le parc national de la Gaspésie. Words :: Colin Field // photos :: CHOK Images.
Somehow I ended up at the top of a super-steep pitch with pro skier Samuel Grégoire. He was waiting for the filmers to give the green light. Then he'd drop in and show everyone how good the skiing in the Chic-Chocs really was. From here it looked sick… but intimidatingly steep; 30 cm of fresh snow stretched out for about 350 vertical metres below me.
We were a crew of 12, with two filmers and one photographer slowing the pace. Somehow I was the second "athlete" in line.
I was nervous because it's not unusual for me to yard-sale on my first run of a trip. Plus I knew, as the lone guy from Ontario, I'd be judged—harshly.
Grégoire dropped in, turning through the fresh snow beautifully, schussing down the slope with grace, power and speed. The crew whooped with appreciation and it was over as quickly as it began. The filmers reset, their lenses pointed at me. With 11 people watching, I was about to drop in, but I didn't get to decide when. I heard the radio: "Tout est prêt?" I heard a drone buzzing above me.
"Okay, Colin! Three, two, one, dropping!"
And that was my cue. I side-slipped past a crevasse and then dropped in, following closely to the pro's tracks; my first turn was good. My second turn: good. My third turn: success as well.
"Keep your hands out front," I said to myself, "pole plant, pole plant, charge."
---
---
The snow was incredible; the pitch was perfect as well. I knew I wasn't skiing as well as the pro, but I was holding it together. Through the fresh snow, carving my own track down the face, I fell instantly in love with the Chic-Chocs. When I came to a stop beside the pro we high-fived and laughed at how fun that was. I pulled off my pack, pulled out my skins and got ready to head up again.
---
You might also like:
---
It was day one of a trip that had the working title of the Rab Steep Ski Camp. We were in a valley near the Gulf of St. Lawrence at Mont-Saint-Pierre.
After a couple more laps, we headed back to the Ski Chic-Chocs lodge where boiling water was already ready for the tote full of fresh snow crab. What a perfect ender to a day. Over beers and seafood, we laughed and partied to an early bedtime.
The next day we headed to the area where local guiding company Ski Chic-Chocs has tenure—the alpine terrain in le parc national de la Gaspésie. Once we got to the end of the road, we were loaded into Qamutik-style snowmobile trailers and towed up into the incredible bowl that is the Mines Madeleine. We unloaded and skinned up the 500-plus vertical metres. Our first lap was fun but marginal. Suncrust made for challenging skiing and a veil of fog blocked the scenery.
On our second ascent, the sun broke through. It revealed a glorious view of the alpine. We were standing less than a kilometre from Mont Jacques-Cartier, the highest point in southern Quebec.
It was then that I could tell there was debate about what to do. I was the lone anglophone on the trip but when I heard, "Ça vous tente-tu de skier un couloir glacé? On va faire du rappel pour l'atteindre puis on le descendra à ski." I knew exactly what they were talking about.
And I was fine admitting that, Hell no, I didn't want to rappel into an icy couloir!
I took the easier but steep way down with a few other guys. Looking over the edge, it was difficult to tell if it was a cliff or a slope. Thankfully, we didn't get cliffed out but skied heavy, creamy snow all the way to the bottom. Then we watched and heard the rest of the crew as they pendulumed off a rope into the couloir, then scratched their way down. It was cool to see. They all had bigger balls than I did.
Picked up by snowmobile again, we were returned to our camp for the next two nights: a row of Rab tents set up for us at the bottom of a beautiful bowl in the mountains. We watched the alpenglow of sunset, drank beer and ate a communal meal of curry in the dining hall/dance club dug into the three-metre-deep snow.
The Chic-Chocs are on most eastern skiers' bucket list and with good reason. Few places in the east offer true alpine: skiable lines above the timberline where mountain peaks are bathed in white. We're surrounded by rugged wilderness. It's beautiful. And it's an adventure worth putting in the time for. Getting here isn't easy. A seven-hour drive from Montréal gets you started. It's another mission getting to the ski trailhead. You really need to earn your turns. But part of the excitement and reward comes from the difficulty. Nothing worth doing is easy. And I'd do it all again in a heartbeat.
This story was produced as part of the Rab Steep Ski Camp, a media trip organized by the outdoor apparel and equipment company Rab in collaboration with Ski Chic-Chocs. For a similar experience contact Ski Chic-Chocs, which will offer a trip this winter in Gaspésie for the general public.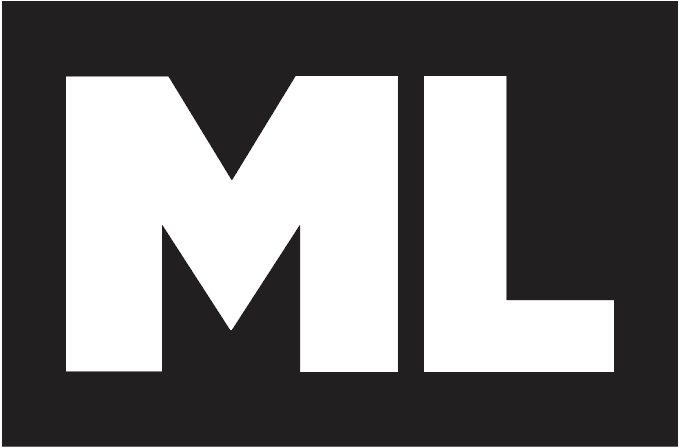 Check the ML Podcast!