words :: Joel Loverin // photography :: Matthew Bruhns.
Ushuaia, Argentina is one of the windiest cities on the planet. Now, one thing you need to know about me is I really f*@king hate wind. It gives me anxiety. Working as a roofer all summer and spending every winter in the mountains, at no time of the year is wind doing anything good for me.
Still, the capital of Tierra del Fuego did not disappoint. Claiming the title of the world's southernmost city (and also known as "the end of the world") Ushuaia is surrounded by mountains and we spent almost a week exploring the city and countryside—doing all the best local hikes, taking in the beauty, eating Argentinian beef every day and sipping on IPA (beers) and the most delicious local gin I've ever tasted. With a 124-metre ship ready to ferry us on the shred trip of a lifetime to Antarctica, even the windiest of winds couldn't tear the tent walls of my stoke.
Rugged, remote, and loaded with serious exploration history, Antarctica is one of the last true frontiers of wilderness on the planet. It's definitely not your average snowboard road trip, so when snowboard guide/artist/shred queen Jessa Gilbert set up a boat trip through Ice Axe Expeditions to access the frozen continent and carve some turns, I packed my sailor's hat and jumped aboard. It wasn't until the night before we set sail that I learned Antarctica is considered the largest and windiest desert on earth…all aboard!
November 29, 2022
Deception Island 62°58′37″S, 60°39′00″W
With a 15.5-knot cruising speed, the Ocean Diamond powered through the Drake Passage overnight. The seas had been rough (the Drake is notorious for being the most challenging passage of the trip) but I couldn't help but think how easy we had it compared to Shackleton and the other early Polar explorers who'd braved these seas in wooden sailboats outfitted with wool sweaters and animal skins. Standing on deck, bundled in down and three-ply GORE-TEX, I felt a bit soft. But also stoked.
Deception Island is the heart of an ancient volcano and home to a bloody past. From 1911-1931, a Norwegian whale processing plant built on the island processed more than 70,000 whales for their oil before finally closing down due to a slump in whale oil prices.
Though those grim days are long gone, the volcano still has some life in it. Steam rose from the beach in whisps as we landed the Zodiac. We skinned up over snow covered in what looked like volcanic ash, but it rode smooth, and we enjoyed a beautiful descent on some of the best corn snow I've ever had. The old whaling station boilers are still standing, the only remnants left after a mudslide from a volcanic eruption in 1967, maybe a good thing, to wash away some of the island's tragic history.
---
Related:
---
November 30
Georges Point 64°40'S, 62°40'W
Technically a super yacht, the Ocean Diamond easily accommodated our 170 passengers—skiers and snowboarders all of us—plus at least another 100 crew, staff, and guides. The previous night I'd met a little boy, eight years old, who that very day had beaten his sister's record for being the youngest person to ski on every continent in a single year. I wondered what Shackleton would have thought of that.
Dawn broke to find us anchored off Georges Point on the northern tip of Rongé Island. It stood stark and beautiful, blanketed with fresh snow. The sun showed itself—stoking everyone—and most of the crews had their eyes set on the nicely sloping 1,158-metre peak. But with quickly moving weather our "team"— Jessa, myself, and Matt and Erin Bruhns—made a good choice to do something different. We found a sweet couloir less than halfway up with our names on it. A storm came in quick and, for one lap at least, we shredded good snow—led by Jessa—and knew we had made the right choice.
A storm rolled in quickly (not unusual in Antarctica), and by the time we were transitioning to ski mode to get back to the beach, I had a hard time even standing up. Yes, there it was, the thing I hated most… the f*@king wind! It would hit us so hard from one direction, then swing and hammer us from the other. Trudging onward, I leaned into the gale to hold my ground, but would suddenly find myself plowed into the ground when it switched around.
Frantic from the loud sounds of ice and snow blowing into our faces, everyone was tense with panic as we bee-lined towards the vessel. A gust pushed Jessa so hard I thought it would snap our rope and push her over the 30-metre ice cliffs dropping directly into the ocean beside us. Somehow, we made it to our Zodiac and got out of there but would later hear stories of other groups who struggled to reach the summit and get back down through whiteout conditions and crevasse-filled terrain. I think some were afraid they'd be spending the night up there. I was afraid I'd miss the snack assortment back at the ship.
I heard the squawking first, and as we drew nearer to shore, and the thousands upon thousands of gentoo penguins, it looked like we were about to wade into the biggest party of all time. But as we got closer, it began to look more like horror scenes from a Rob Zombie movie—each penguin's white belly appeared drenched in blood. Nope, not blood…feces, stained red, we learned, from all the krill and fish penguins eat. Then came the smell, something like a dumpster behind the dodgiest seafood joint down the foulest back alley on a stifling hot day—possibly even worse.
After growing accustomed to the smell, and avoiding the thickest "mosh pit" areas, we got close. The penguins were cute, and as curious of us as we were of them. Waddling towards us, they'd just stare up at us with kind eyes that seemed to have as much personality as a pet. Everyone on the ship had been waiting to see these birds, and the penguins didn't disappoint.
December 1
Wilhelmina Bay 64.6333° S, 62.1667° W
The passage through the Lemaire Channel started the last night at dinner. It was the most beautiful channel, and everyone headed out on the bow to take in the breathtaking scenery of giant peaks with the biggest chunks of ice I've ever seen clinging onto them. We were heading towards Wilhelmina Bay, another destination of pure beauty.
Here we experienced icebergs, gentoo and chinstrap penguins, and close encounters with leopard seals and humpback whales. A perfect day for reflection, to think about the path—and people—that led to me being in a place I'd never dreamed of seeing or riding. To top it all off there was really good snow and lots of pow turns to be had.
December 2
Half Moon Island 62.5884° S, 59.9215° W
The last morning of the trip, we decided to check out an old Argentinian base that had cables strung over entire buildings to hold them down from the wind—my kinda place. We cruised around looking at the structures and found some enormous windlips which we sessioned for as long as the relentless gale force winds would allow. Then we retreated back to the ship for a quick reset and the buffet lunch I had quickly grown dangerously accustomed to.
---
You might also like:
---
With full bellies, we headed out to a new zone made up of glacier ice and panels of corn snow glowing under the now clear-blue sky. All was smooth walking up, until we crested over the top of a ridge and were greeted by my favourite host, the wind. I transitioned fast, scared the gusts would tear my skins right out of my hands never to be seen again. Evading the howling fury at the top, we descended into some of the most scenic turns of my life, party shredding all the way to the Zodiac.
Heading home, the Drake Passage wasn't as friendly as the way in. Waves crashed over the front of the ship like something I'd only seen in documentaries. I secretly enjoyed the sway, sitting at the bar watching new friends turn green and yellow. This was a trip I will never forget, like nothing I had ever experienced before—the wildlife, the ice-covered mountains jutting straight up from the ocean, the amazing people we shared the journey with.
Sleep didn't come easy amidst the storm (and for days after returning home I'd still feel the motion of the boat when I lay in bed) and I let my mind drift back to Wihelmina Bay and the summit ridge where we'd enjoyed such good turns. That ridge, the most rugged and gnarly of the trip, had been the spot I was looking for—a place to leave some ashes of my friend Dave Henkel. Since Dave's passing in 2021, I've carried a small urn with me everywhere—from Alaska in the spring and now all the way to the bottom of the world. He would have loved Antarctica and would have been the first person I'd share my stories with when I got home. Bringing Dave to remote places like this, having him along for these adventures, it makes me happy.
There is a rule about leaving nothing behind in Antarctica, but I knew I'd break it to help ensure Dave continued to be such a well-traveled man. I cracked open his urn and a flood of memories and emotions rushed through me as I tossed my friend's spirit to shred across this incredible rugged land. For once, the wind was working in my favour.
Huge thanks to Jessa, Matt, and Erin for the great times and Ice Axe Adventures for implanting this beautiful memory I'll have forever.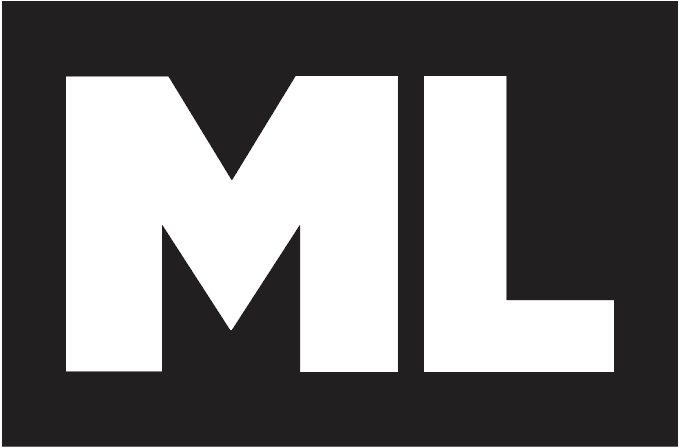 Check the ML Podcast!