The Braille Mountain Initiative brings the visually impaired to the backcountry. Words and photos :: Steve Shannon.
Whack! Prickly needles and the coarse bark of a tree branch slide across my face as I stumble forward. I guess I'm not on the skin track anymore. Suddenly I feel ski tips digging into the back of my legs and the sound of laughter from Matty Chessor, our guide. He's struggling as much as I am. I wipe sweat from my face and we slowly back up to figure out where the skin track is. Why can't we find the skin track, you ask? Well, we're blindfolded—not the best way to go ski touring, but we're trying to feel what our guests experience every day. We're at Sorcerer Lodge, spending a week with Tyson Rettie and the Braille Mountain Initiative (BMI)—a non-profit dedicated to helping the blind and visually impaired get involved in backcountry mountain sports.
Tyson and I met more than a decade ago when we both worked in the mechanized ski industry. Tyson went on to become a fully-certified ski guide, which led him to heli-skiing in the BC interior and a brief stint working in China trying to start the first cat and heli-ski operations there. He spent many winters working at Great Canadian Heli-Skiing, which shares part of their tenure with Sorcerer Lodge. In 2018, Tyson started losing his vision due to a rare genetic condition. By 2019, he was legally blind, having no central vision and limited blurry shapes in his peripheral vision.
Though devastated by the loss of his vision and career, Tyson didn't quit. His love of backcountry skiing is strong, and thanks to a dedicated group of friends he was able to figure out how to get back out on the snow. In May 2020, Tyson founded the Braille Mountain Initiative and now splits his time between working for Avalanche Canada and running the BMI. For this trip to Sorcerer Lodge, he's taking five visually-impaired participants for a week of backcountry ski touring as well as teaching them the Avalanche Canada AST 1 course. The goal of the BMI isn't just to take participants on trips, it's to give them the skills to be able to continue recreating on their own.
Each participant has a visually-abled ski buddy to help them, plus there are two qualified ski guides to safely guide the group in complex glaciated terrain. Group ski experience varies from Mark Bentz and Sylvia Parente, two Paralympians with decades of experience, to Ross Stanlick, who thought he had signed up for a heli-skiing trip and had never ski toured before. Ian Brown and Amy Tabata, the other two participants, have ski toured in the past but haven't since losing their vision.
Related:
After a quick helicopter flight into the lodge, the trip starts with an introduction to avalanche safety and companion rescue. Using an avalanche transceiver, shovel, and probe is a different experience without vision. Digital transceivers are the modern standard, but most don't offer an analog mode and only one, the Barryvox Pulse, is able to be switched into analog mode without navigating a series of menus on a screen. The analog mode lets the user listen to audio signals to home in on the buried transceiver signal. Tyson is getting some support from Barryvox and hopes in the future they will offer a firmware update to the newer Barryvox S transceiver to allow it to be switched into analog mode more easily.
Tyson's ingenuity and determination are amazing. He continues to figure out ways to adapt the sport and its equipment to work with his visual impairment. He passes on this knowledge and experience to the rest of the group and the improvement throughout the week is incredible. Our first short ski tour is filled with lots of questions and fumbling with equipment. Backcountry skiing and the equipment required is definitely set up for the visually abled, but fresh mountain air, exercise, and challenge benefits everyone. With practice, everyone figures out their equipment and over the week we progress into bigger terrain and further objectives.  
---
Related:
---
The wide-open glaciers, easily accessible from the lodge, make Sorcerer an ideal place for a trip like this. Skiing in the trees is dangerous for the visually impaired, but alpine and glaciated slopes are perfect. As we get more comfortable, some of the participants are even able to make turns without the assistance of their ski buddy. Beyond ski touring, we spend time digging snow pits, learning about companion rescue, evaluating terrain and making group decisions.
All five participants received their certificates for completing the Avalanche Skills Training (AST) 1 course, only the second visually-impaired group to do so.
Later in the week, most of the helpers try to skin blindfolded from the base of the ski runs back up to the lodge. It starts by climbing up a steep moraine, then winds through the trees up to the lodge. It's a relatively simple climb, but with a blindfold on becomes much, much harder. We learn to drag our feet and skis, feeling for the uphill edge of the skin track. It's disorienting and physically taxing. The 200-metre climb back to the lodge feels like a thousand metres, and I'm thoroughly exhausted by the time we reach the deck. It's enlightening, and my respect for Tyson and our participants grows that much deeper.
On the final day, we head out for our biggest objective of the trip, Escargot. The aptly named rock formation towers above the lodge, splitting the Nordic and Escargot glaciers. After climbing steep moraines, we move on to the glacier where we navigate around crevasses and seracs. To get to the summit, we have to bootpack the final 30 metres. With some short roping from our guides, we safely climb to the summit. The view is incredible, but for our participants it's about so much more. Losing your vision is isolating and can lead to darkness, both literally and figuratively. Unemployment rates amongst the blind are extremely high, and even going out and getting groceries becomes a frustrating exercise. To head out into the mountains, into a backcountry wilderness, under your own power is liberating. It's not just about skiing, it's about freedom.
Tyson and BMI's goal is to make the backcountry more accessible to the visually impaired, but they're surpassing that objective. He's giving the visually impaired the tools to move forward, empowering them to try new things, and regain their freedom.
Special thanks to Mike and Cara, owners of Sorcerer Lodge and their staff Spencer and Megan for the hospitality; Matty for guiding; the volunteers: Harry, Nick, Laura, Alex and Lorenzo; and all of the sponsors and donors for helping support this trip and the Braille Mountain Initiative.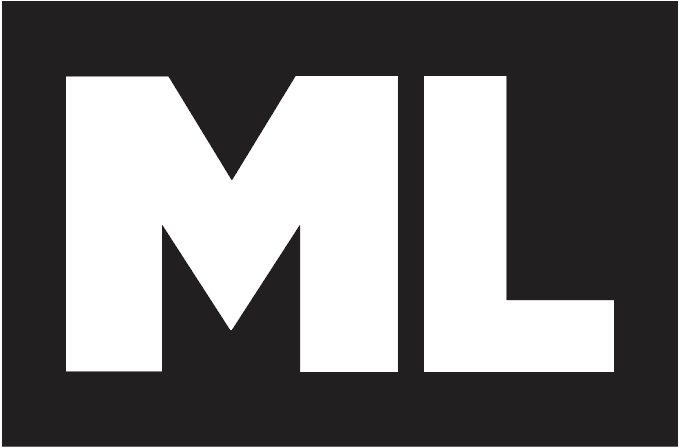 Check the ML Podcast!