A thousand and one things could have gone wrong, but she made it to the top: Marie-Pier Desharnais is the first Quebecois woman to climb K2. Scroll down or click here for French-language version. Words :: Maxime Bilodeau.
K2 may "only" be the second-highest peak on Earth at 8,611 metres, but it's much harder to conquer than its big sister, Everest. The numbers speak for themselves: as of 2021, fewer than 500 people could boast of having tamed the highest point of the Karakoram massif, which is on the China-Pakistan border. By comparison, just over 10,000 people have successfully climbed to the roof of the world, which is considered safer—the ratio of deaths per ascent is 1 to 34 on Everest and 1 to 6 on K2.
"There's a reason they say Everest is a walk in the park compared to K2. There's little margin for error because the conditions are so extreme," says Marie-Pier Desharnais. The 37-year-old Victoriaville native achieved this feat on July 22 in exceptionally good weather. She is not the only one who took advantage of this unexpected window; that day, no fewer than 145 climbers reached K2's summit, an unheard-of number.
The record numbers caused long lines on the way to the peak. The logjam of breathless climbers, whose images have circulated widely on social media, made quite an impression on many observers. Is the most dangerous mountain becoming yet another open-air amusement park? No, says Marie-Pier Desharnais. "That situation was mainly due to the COVID-19 pandemic, which caused a backlog," she notes. Normally, there are at most a few dozen ascents of K2 each season. In some years, there aren't any.
---
Related:
---
The logjam of breathless climbers, whose images have circulated widely on social media, made quite an impression on many observers. Is the most dangerous mountain becoming yet another open-air amusement park?

---
Nevertheless, it makes you wonder, especially since the mountain continues to be so deadly. During her expedition, Marie-Pier Desharnais crossed paths with Quebec mountaineer Richard Cartier, who was also planning to reach K2's summit. Sadly, he was reported missing on July 21 before being found lifeless a few days later.
She concedes that you never know how it will end. "There are icy stretches and other areas that are rocky and narrow. As we were descending a rappel section, a rock rolled down the slope and hit my hand," she says. Fortunately, she was part of the Exped K2 Expedition 2022 team, led by Nepali Nimsdai Purja, who can be seen in action in the film 14 Peaks: Nothing Is Impossible. "Nims is a machine. I learned a lot from him."
The Quebecer hasn't finished exploring her limits. She plans to tackle the summits of Vinson and Sidley in Antarctica soon. In doing so, she will continue pursuing the mission she gave herself as part of her Apex Woman Project: to assert women's legitimacy in mountaineering. "I've been criticized too often by men who think I belong in the kitchen instead of the mountains," she says. "I want to prove them wrong and inspire the next generation of women to push their limits."
---
---
Le K2 au féminin
Mille et une choses auraient pu mal se passer, mais elle y est tout de même parvenue : Marie-Pier Desharnais est la première Québécoise à avoir vaincu le K2.
Le K2 a beau n'être « que » le deuxième plus haut sommet sur Terre, à 8611 m, il est beaucoup plus difficile à conquérir que son grand frère, l'Everest. Les chiffres parlent d'eux-mêmes : en date de 2021, moins de 500 personnes pouvaient se vanter d'avoir un jour dompté le point culminant du massif du Karakoram, à la frontière sino-pakistanaise. Par comparaison, un peu plus de 10 000 personnes ont réussi à grimper le toit du monde, considéré comme plus sécuritaire – le ratio de décès par ascension est de 1 pour 34 sur l'Everest, contre 1 pour 6 sur le K2.
« Ce n'est pas pour rien qu'on dit que l'Everest est une promenade par rapport au K2. Il y a peu de marge de manœuvre tant les conditions y sont extrêmes », mentionne Marie-Pier Desharnais, première Québécoise à avoir gravi cette montagne sans pitié. La Victoriavilloise de 37 ans a réalisé cet exploit le 22 juillet dernier à la faveur d'une météo exceptionnellement clémente. Elle n'est pas la seule qui a profité de cette fenêtre inespérée ; cette journée-là, 145 grimpeurs et grimpeuses ont atteint le sommet du K2, du jamais vu.
Cette affluence record a néanmoins occasionné de longues files en route vers le sommet. Cette cohue d'alpinistes à bout de souffle, dont les images ont énormément circulé sur les médias sociaux, a marqué les esprits. La plus dangereuse des montagnes serait-elle aussi en train de devenir un parc d'attractions à ciel ouvert ? Non, rétorque Marie-Pier Desharnais. « Cette situation s'explique surtout par le contexte de la pandémie de COVID-19, qui a causé un arriéré », analyse-t-elle. En temps normal, les ascensions du K2 se comptent tout au plus par quelques dizaines chaque saison. Et même, certaines années, il n'y en a pas du tout.  
---
Related:
---
N'empêche, la scène laisse songeur, d'autant plus que la montagne continue d'être meurtrière. Lors de son expédition, Marie-Pier Desharnais a par exemple croisé le chemin de l'alpiniste québécois Richard Cartier, qui prévoyait lui aussi atteindre le sommet du K2. Malheureusement, l'homme a été porté disparu peu après le 21 juillet, avant d'être retrouvé sans vie quelques jours plus tard.
Marie-Pier Desharnais l'admet : on ne sait jamais comment ça va finir. « Il y a des sections glacées, d'autres rocheuses et étroites… À la descente, lors d'une section en rappel, je me suis pris sur la main une roche qui déboulait », raconte-t-elle. Heureusement, elle faisait partie de l'équipe Exped K2 Expedition 2022, menée par le Népalais Nimsdai Purja, qu'on peut voir en action dans le film 14 x 8000 : aux sommets de l'impossible. « Nims est une machine. J'ai beaucoup appris à son contact. »
Parce que la Québécoise n'a pas fini d'explorer ses limites. Elle projette de s'attaquer sous peu aux sommets Vinson et Sidley, situés en Antarctique. Ce faisant, elle poursuivra la mission qu'elle s'est donnée dans le cadre du Projet Apex Woman : affirmer la légitimité des femmes en alpinisme. « Je me suis trop souvent fait critiquer par des hommes qui considèrent que ma place est dans une cuisine plutôt qu'en montagne, déplore-t-elle. Je veux leur donner tort et inspirer une prochaine génération de femmes à se surpasser. » –Maxime Bilodeau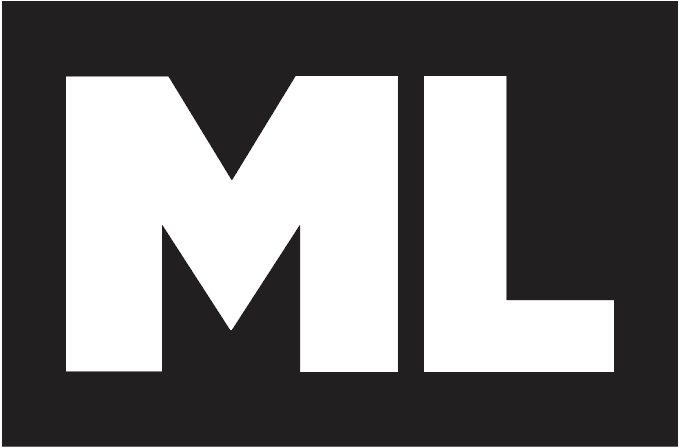 Check the ML Podcast!