Words :: Sophie Lachance. Sponsored by L'Hymne des Trembles. Scroll down for French-language version.
Picture yourself taking the pulse of the pleasure that awaits with a simple glance through the window. Contemplate the thick flakes scattering in a chaotic yet orderly waltz before landing on the slopes. Hear the sound of your ski or snowboard edges biting into the fresh snow, mixed to your heart rate increasing as the excitement builds. All this, from the comfort of your modern, high-end, sustainable and nature-friendly mountain home, with a fresh-brewed coffee in hand. Too good to be true?
L'Hymne des Trembles is no mirage. Set in the lush Laurentian forest, yet easily accessible (less than an hour and a half from Montreal), this luxurious ski-in ski-out residential resort by Brivia Group is nestled at the foot of the Versant Soleil side of Mont Tremblant. The Tremblant region is a perennial destination for outdoor enthusiasts from around the world, and within the province, attracting 3.5 million visitors annually.
Direct Trail Access
L'Hymne des Trembles leaves no room for compromise, starting with its exclusive Doppelmayr Quad lift. This modern chairlift connects homes, condos and townhomes to Mont Tremblant's network of 102 trails—including the magnificent 6 km Nansen—spread over four slopes. No more having to remove the snow from your car, let the engine warm up, drive on a slippery or potholed road and change boots in a crowded parking lot. By cutting out the travel time and all the coordination that it involves (especially for families), you get to focus the experience on what's essential: shredding.
Shredding, sliding, carving… as long as there's enough snow. While accumulations may have been meagre in many ski resorts around the world this winter, the Laurentian region has been doing particularly well. Local snow belts may explain its abundant snowfall, and the 14-hectare site of L'Hymne des Trembles is no exception. In addition, more than 1,200 snow cannons supply the resort of Mont Tremblant, which has one of the most powerful artificial snow systems in North America.
Outside Even Inside
L'Hymne des Trembles' 500 units are built to maximize the view of the surrounding forest while ensuring privacy. Clean lines, openness, materials inspired by nature (such as rock that is unique to the Laurentian region): the design, by YOO Design Studio, is cleverly crafted so that the exterior is fluid with the interior. "All homes have been thoughtfully integrated and feature sloped roofs and stone and wood cladding, blending in seamlessly with the forest and mountain scenery," says Jean-Pierre Letourneux, the project's lead architect at MDSL. The impression is accentuated by the heated and private terraces, equipped with lockers and boot dryers, which allow you to make the most of the cold season without its inconvenience. And, let's face it, to feel truly connected to nature.
A Unique Après-ski
Whether you spend a session or a full day on the slopes, you can warm up your rosy cheeks by a crackling fire or in the bubbly waters of a spa. In the summer, you'll be drawn to these private perks after a mountain bike ride on the trails just a stone's throw away. Get a sense of community with communal areas such as a belvedere, restaurants, a thermal (hot and cold) spa and even treehouses for kids.
Whatever the season, you can head to nearby Tremblant Village and all its entertainment, recreation and dining experiences, without a car—thanks to a network of pedestrian trails and a gondola. Uncompromising mountain living, connected to both a community and nature, is something to live for, not just to dream about.
The first two phases of this six-phase project are scheduled to be delivered in April 2024. Four-bedroom townhomes are still available starting at $1,875,900.
For more information, visit www.lhymnedestrembles.ca/en
A presentation centre is available for more information at Tremblant Village, 131 rue de Kandahar.
---
L'Hymne des Trembles : Ski laurentien sans compromis
Prendre le pouls du plaisir qui nous guette d'un simple regard à travers la fenêtre. Contempler d'épais flocons s'éparpiller dans une valse à la fois chaotique et ordonnée avant de s'échouer sur les pentes. Deviner, déjà, le son des carres qui mordent à la neige fraîche, mêlé à notre rythme cardiaque qui s'accélère à mesure que l'excitation croît. Tout ça, un café à la main, depuis le confort de son foyer à la fois moderne, haut de gamme, durable et en harmonie avec la nature. Trop beau pour être vrai ?
L'Hymne des Trembles n'a pourtant rien d'un mirage. Érigé dans la forêt laurentienne tout en étant facile d'accès (à moins d'une heure et demie de Montréal), ce luxueux projet résidentiel « ski-in, ski-out » du Groupe Brivia est niché au pied du Versant Soleil de l'indémodable Mont Tremblant. La région est un lieu de convergence pour les amateurs de plein air du monde entier et de la province, attirant 3,5 millions de visiteurs par an.
Accès direct aux pistes
L'Hymne des Trembles ne laisse place à aucun compromis, à commencer par sa remontée privée Doppelmayr Quad. Ce télésiège moderne relie les maisons, condos et maisons de ville au réseau de 102 pistes – dont la magnifique Nansen qui s'étend sur 6 km – réparties sur quatre versants. Adieu à devoir déblayer la voiture, laisser le moteur se réchauffer, conduire sur une route tantôt glissante, tantôt criblée de nids-de-poule et changer de paire de bottes dans un stationnement bondé. Faire une croix sur le temps de déplacement et toute la coordination que ce processus implique (surtout pour les familles), c'est se permettre de mieux vivre l'essentiel : dévaler les pistes.
Dévaler, glisser, carver, oui, à condition qu'il y ait suffisamment de neige. Alors que les accumulations se sont faites rares dans plusieurs stations de ski autour du globe cet hiver, la région des Laurentides s'en sort particulièrement bien. Le phénomène des ceintures de neige pourrait expliquer les abondantes bordées, qui ne font pas exception sur les 14 hectares de L'Hymne des Trembles. En outre, plus de 1 200 canons à neige alimentent le domaine skiable, qui dispose l'un des plus puissants systèmes de neige artificielle en Amérique du Nord.
Dehors même en dedans
Les unités sont construites de sorte à maximiser la vue sur les conifères et leurs lourdes branches écrasées sous le poids de la neige, tout en assurant l'intimité. Lignes épurées, espaces aérés, matériaux inspirés de la nature, comme le roc propre au territoire laurentien : le design, par YOO Design Studio, est savemment conçu de façon à ce que l'extérieur semble flirter avec l'intérieur. « Toutes les maisons présentent des toits en pente et des revêtements en pierre et en bois, se fondant parfaitement dans le paysage de la forêt et de la montagne », confie l'architecte principal du projet de la firme d'architecture MDSL, Jean-Pierre Letourneux. L'impression est accentuée grâce aux terrasses chauffées et privées, dotées de casiers et de sèche-bottes, qui permettent de profiter au maximum de la saison froide sans ses inconvénients. Et disons-le, qui permettent surtout de s'y sentir réellement connecté à la nature.
Un Après-ski pour tous les goûts
Au terme d'une journée sur les pistes, on se réchauffe le bout du nez et les joues rougies par l'air frais près du crépitement d'un feu ou dans les eaux bouillonnantes d'un spa. L'été, on s'y détend après avoir parcouru les sentiers de vélo de montagne, à un jet de pierre de là. Des aires communes permettent de se ressourcer, que ce soit au belvédère, au restaurant, ou au centre d'expérience thermale. Les enfants peuvent quant à eux se dépenser grâce à des cabanes dans les arbres.
Peu importe la saison, direction le Village de Tremblant et tous ses divertissements, et ce, simplement et rapidement – encore une fois sans voiture – grâce à un réseau de sentiers piétonniers et à la gondole reliant le Versant Soleil au renommé lieu de villégiature. Vivre à la montagne, sans compromis, tout en restant connecté, que ce soit aux autres ou à la nature : voilà de quoi vivre, et de ne pas seulement rêver.
L'Hymne des Trembles comprendra 500 unités qui seront livrées en six phases. La livraison des deux premières est prévue pour avril 2024. Des maisons de ville à quatre chambres sont encore disponibles, à partir de 1 875 900 $
Pour en savoir plus, visitez le site web : www.lhymnedestrembles.ca
Un centre de présentation est disponible pour plus d'informations au Village de Tremblant, au 131 rue de Kandahar.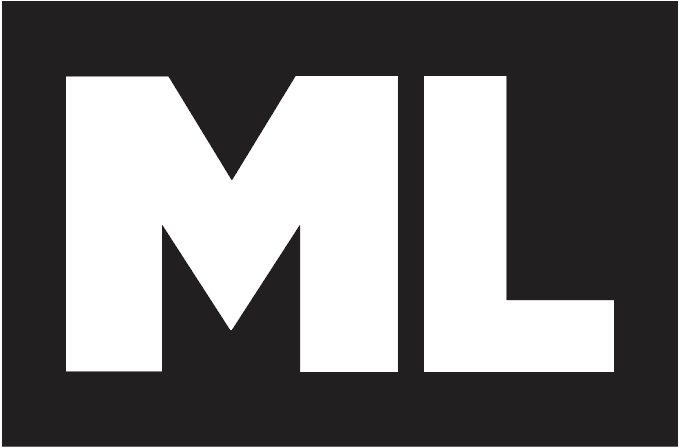 Check the ML Podcast!