With four decades of ice canoeing under his belt, Jean Anderson has dominated a sport that's unique to Quebec and that he helped shape. Words :: Maxime Bilodeau // photos: Jacques Proulx. Click here or scroll down for French-language text.
He may not be the oldest ice canoeist, but Jean Anderson is the most successful one. The proud Orsainville resident has racked up 106 victories on the circuit since his first forays on the ice in the early 1980s. Among them, he won 27 at the prestigious Quebec City Carnival race, the equivalent of the world championships in a discipline that's unique to la belle province. "It's certainly the hardest event on the calendar. In Quebec City, all the ideal conditions come together to create rugged ice," explains the 63-year-old.
According to Anderson, the Saint Lawrence River in winter is anything but a hostile environment that's not worth exploring. On the contrary, it's a wonderful playground where frequent ice jams are opportunities to push your limits. "Crossing the river by canoe during the cold season dates back to the colony's beginnings," says the leader of the Château Frontenac-Le Soleil team. "Today, however, the frequent passage of ships on the seaway prevents the ice from settling."
The result? Changing conditions that force five members of the same crew to alternate between paddling and riding the canoe like a scooter—sticking one leg out to push the canoe across the ice. All that is interrupted by the sometimes bumpy transitions between open water and ice, which can be hard to differentiate. This sport really puts your resourcefulness to the test. "Few winter sports have such wild, extreme conditions. You need to know how to read the river, adapt to its whims and be in sync with your teammates," he adds, comparing the subtle art to a choreographed dance.
Boats take some serious abuse in the process, but this is less the case than in the past. "Forty years ago, you couldn't get into a canoe on the ice because you could have wrecked it. We hardly ever scooted," he recalls. Not one to shy away from anything, the electrical engineer began to imagine radically different designs. Thanks to him, fibreglass and then carbon fibre was gradually integrated into hull design. And the boats were shortened by two metres and lightened by nearly 100 kg.
In fact, all modern ice canoes are the result of Jean Anderson's design work. As he enters his 41st season of competition, he is pleased with ice canoeing's ongoing vitality. For example, more than 60 teams of canoeists—including women's and mixed categories—took part in the last Quebec Winter Carnival race in February 2020. "The youngsters are going at it hard, but I'm hanging in there!" he says. "Fortunately, wisdom counts for a lot in this sport."
---
You might also like:
---
Jean Anderson: 40 ans de canot à glace
Ayant à son actif quatre décennies de canot à glace, Jean Anderson domine ce sport typiquement québécois qu'il a contribué à façonner.
mots :: Maxime Bilodeau
À défaut d'être le doyen des canoteurs de glace, Jean Anderson est le plus couronné. Ce fier résident d'Orsainville, revendique 106 victoires sur le circuit depuis ses premières incursions sur les banquises, au début des années 1980. Du lot, 27 ont été remportées lors de la prestigieuse course du Carnaval de Québec, l'équivalent des Championnats du monde de cette discipline propre à la Belle Province. « C'est certainement la plus difficile des épreuves au calendrier. À Québec, toutes les conditions idéales sont réunies pour créer des glaces à haut relief », explique l'homme de 63 ans.
Dans la bouche de ce passionné de sports nautiques, le fleuve Saint-Laurent en hiver est tout sauf un milieu hostile où il ne fait pas bon s'aventurer. Il prend plutôt les allures d'un formidable terrain de jeu où les embâcles, fréquents, constituent autant d'occasions de repousser ses limites. « Traverser le fleuve en canot lors de la saison froide date du début de la colonie, raconte la figure de proue de l'équipe Château Frontenac-Le Soleil. De nos jours, le passage fréquent de navires sur la voie maritime empêche toutefois la glace de se figer. »
Résultat : des conditions changeantes qui forcent les cinq membres d'un même équipage à alterner entre la rame et la « trottinette », soit sortir une jambe du canot afin de le faire glisser. Le tout, ponctué de transitions parfois cahoteuses entre l'eau libre et les glaces, qui se confondent par moments. De quoi mettre à dure épreuve le système D ! « Rares sont les sports d'hiver où les conditions sont si extrêmes et sauvages. Il faut savoir lire le fleuve, s'adapter à ses caprices, se synchroniser avec ses coéquipiers et coéquipières », énumère celui qui compare cet art subtil à une danse chorégraphiée.
Si l'embarcation est aussi malmenée dans le processus, elle l'est moins cependant en comparaison avec jadis. « Il y a quarante ans, on ne pouvait pas embarquer dans le canot sur les glaces, au risque de le briser. On ne faisait presque pas de trottinette », se souvient-il. Ne reculant devant rien, cet ingénieur électrique s'est donc mis à imaginer des esquifs radicalement différents. Grâce à lui, la fibre de verre, puis de carbone a été petit à petit intégrée dans la fabrication des coques. Et les embarcations, en plus d'être raccourcies de 2 m, se sont allégées de près de 100 kg.
---
---
De fait, tous les canots à glace modernes sont issus des efforts de conception de Jean Anderson. À l'aube de sa 41e saison de compétition, ce dernier se réjouit d'ailleurs de la vitalité du canot à glace. À titre d'exemple, une soixantaine d'équipes de canotiers et canotières – il existe des catégories féminines et mixtes – ont pris part à la dernière édition de la course du Carnaval de Québec en février 2020. « Les jeunes poussent fort, mais je m'accroche ! s'exclame le principal intéressé. La sagesse compte pour beaucoup dans ce sport, heureusement. »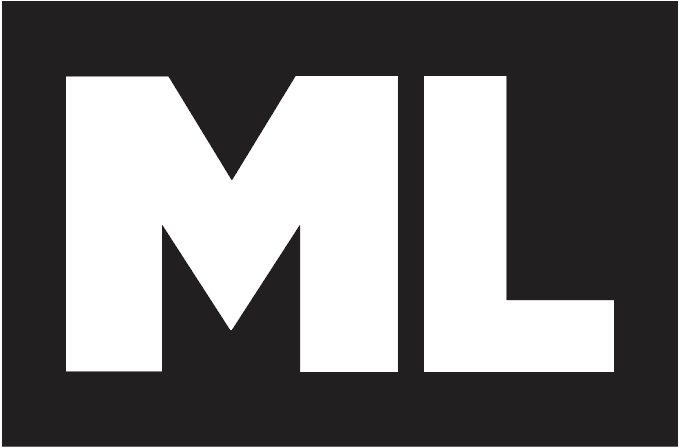 Check the ML Podcast!