An elemental Icelandic multisport adventure. Words & photos :: Jimmy Martinello.
Mountain peaks loom above volcanic rock and tundra rolls out to the ocean below. I'm mesmerized by my surroundings as my eyes roam over the dramatic Icelandic landscape. All too soon, the landscape disappears, replaced by the blue-white of glacial ice.
---
---
My day begins with a slow rappel into the depths of an ice field, surrounded by ice glistening in the morning sunlight. I'm deep inside one of the many moulins—the circular, nearly vertical well-like shafts that bore deep into the Vatnajokull glacier, Iceland's (and Europe's) largest glacier system by volume, with ice covering 7,800 square kilometres to a depth of 380 metres. Awestruck by the sheer size of this ocean of ice, it feels as if I'm lowering into the womb of Mother Earth herself. Clinging to the wall with ice axes and crampons, I slowly climb down into the darkness of the earth's core.
• • •

I've been in Iceland for a week now, brought here by both work and passion. Our crew of four has traveled from one location to another, ice-climbing, freediving and surfing, filming water in its many forms.
We came in search of the connection of the human spirit to both art and adventure, whether climbing from the depths of moulins and ice caves, breaking through ice while paddleboarding fjords, climbing icebergs, freediving between tectonic plates or surfing cold waves.
Iceland is the perfect canvas for our quest. Still, winter in Iceland is humbling and sometimes hostile. We embrace the cold temps, big storms and strong winds that cover us in blankets of ice. I relish my role as both athlete and photographer as we chase the fine line between frozen and liquid water, capturing its beauty in so many states and forms.
---
Related:
---
Adventures like this one require an inspiring team. Tim Emmett is a longtime friend, adventure partner and extraordinary human; an explorer, pro climber, surfer, freediver—you name it. Luca Malaguti is an incredibly talented freediver, fresh off breaking the Canadian national freediving record (85 metres). The fourth man on the team, Brian Hockenstein, is a filmmaker and multi-talented snowboarder always ready to jump into the fray and capture the magic.
Before leaving, I was a little nervous. My research led me to expect a hostile place—ferocious winds, big waves and weather that can change in an instant. I initially wondered if we could work together enough to pull this off, but I soon relaxed as our overqualified, hardworking and harmonious team settled into a natural rhythm. There was trust, respect and a communal gratefulness for just being where we were, and an eagerness to help each other out and capture the incredible journey ahead.
Depressing the shutter of my camera, I capture Tim as he climbs ever so delicately from the silence of the moulin and into the light. The image feels reminiscent of a painting, but on a frozen canvas resonating with history dating back thousands upon thousands of years. Layer upon layer of snow, rain, sleet and history have crystallized the magnificent element of water to create this massive glacier, a piece of earth's magical natural puzzle.
The days in Iceland flow so naturally, blending together as we leave one spectacular place for another. We leave the moulin behind and head to our next mission: catching waves at sunset under the Icelandic sky.
Waiting to catch my next wave, I look out into the distance. Gothic dark clouds creep in off the horizon; the wind picks up out of nowhere and it starts hailing, then snowing. Big, humbling waves start pounding the shoreline. I raise my palms to the sky, taking it in and embracing it, then offer a silent plea to the ocean in the hope of catching one of the best rides of my life.
You can prepare your whole life for moments like this one—for the privilege of feeling so alive in the eye of the storm. The wave picks up and I dig deep, driving the paddle stroke, carving the bottom turn, and I feel the power of the ocean take hold of me.
Exhausted from the day, the four of us squeeze into our rental SUV, jam-packed so full—ice-climbing gear, freediving gear, drysuits, wetsuits, food and supplies, camera and photo gear, multiple SUPs strapped to the roof—there's barely room to sit. It's a lot, but we use it all almost every day. SUPs are our main vessel of transport, breaking through ice and smashing through waves and wind as we navigate among the icebergs.
Climbing onto these frozen blocks is a terrifying endeavour. If these massive unstable chunks were to break or roll over, our drysuits would help stave off the cold; we'd just have the worry of being bludgeoned or crushed. But you're climbing something so delicate and pristine—ever-changing formations that will soon be gone, flowing out in the rivers to the ocean. Using picks, ice axes and crampons strapped to our feet we scale these wondrous natural sculptures.
---
You might also like:
---
Our 7mm wetsuits make it possible for us to dive deep into the Silfra Fissure in Thingvellir National Park, and then to the northern tip of the island and a wonderland blanketed in a coat of fresh snow. Both places offer new and dramatic land- and waterscapes. Diving into 1-degree water on the verge of the frozen shore, it seems like another planet, and I feel a transformation of mind, body and soul. We kick our fins, hold our breath and test our spirits, gliding through tunnels and caves and exploring these new waterways.
Almost two weeks together in Iceland feels like a lifetime of experiences. I say goodbye to the crew, so grateful for all the time shared. Iceland—a country full of beauty, wilderness and contrast, where every local is so welcoming and helpful—offered us a baptism of sorts. A longtime friend, Jake Humphrey, flies in the same day the others fly out. We switch vehicles, reload our gear and set off on another two-week adventure.
Jake and I grew up together in Whistler after I moved out to the west coast from Ontario at age 13. With any trip it's challenging to take the time off work and juggle responsibilities and family obligations. Like myself, Jake has an amazing and supportive wife and family, and he jumped at the opportunity and made it happen.
We take off in our loaded 4×4 Duster, heading north in search of surf. (As soon as Timmy, Luca and Brian left, the weather turned up a couple notches, the wind intensified and the waves got much bigger. If your car wasn't facing into the wind you could have your doors ripped off, which almost happened more than once.) Along the way, we meet some local surfers who share key info on where and when to go, and what to look out for—usually the crazy wind storms. They recommend the village of Ólafsfjörður, surrounded by snow-capped peaks, where an incredible right-hand point break flows right onto its shores. Jakey and I get lucky and catch the best swell of the season, double overhead and glassy rolling waves, and no one's around except our two new Icelandic friends, who drop into the headwalls with us.
With my gear packed away and headed home, I'm already dreaming of the next adventure. This was a mission, sure, but putting in effort brings results and reward. Iceland's infinite possibilities remind me to live my goals no matter how long it takes; to believe, be spontaneous and to say yes. Earth, air and water in all its forms showed us the way, allowing and inspiring us to connect to the true elements of nature.

Barrie, Ontario, native Jimmy Martinello is a photographer, athlete and global adventurer based in B.C.'s Coast Mountains. This expedition was supported by Red Paddle Co, Mustang Survival, Mountain Hardwear and Alchemy.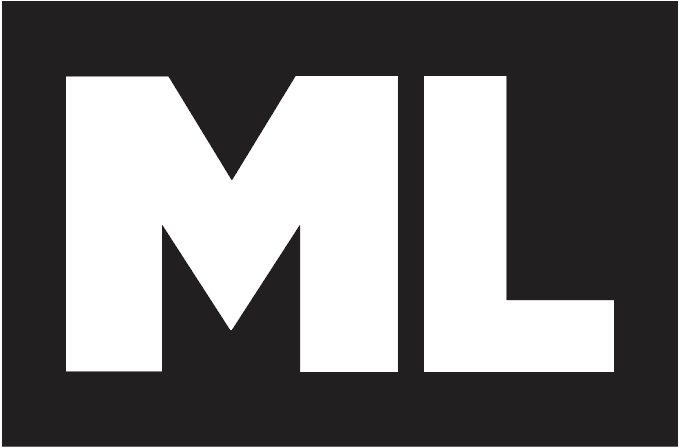 Check the ML Podcast!