The influential composer Beverly Glenn-Copeland on the humbling and mysterious influence of nature. Words :: Tom Thwaits // photo :: Karri North.
In 1986 Beverly Glenn-Copeland recorded Keyboard Fantasies using an Atari computer, a keyboard and a drum machine. After releasing it on cassette and selling maybe 50 copies, he went back to writing for Sesame Street and making the odd guest appearance on Mr. Dressup. In 2015, a cassette made its way to Japanese collector Ryota Masuko, a record store owner with a big online presence, who quickly bought, and then sold, all the Keyboard Fantasies cassettes he could find. Record labels worldwide lined up to reissue the hidden gem on vinyl.
The momentum of the rediscovery spurred Glenn's return to touring in 2018 (at the age of 74) and inspired Posy Dixon's Keyboard Fantasies, the internationally acclaimed film documenting this resurgence. Swedish pop icon Robyn wrote the liner notes for the reissue; Bon Iver covered the track "Ever New"; Caribou (Canadian composer Dan Snaith) credited Glenn's recording as a defining influence.
A new generation has embraced Glenn, a trans man, as a queer elder with wisdom to share. He has garnered attention from Pitchfork, The New York Times, The New Yorker and now, after a recent move from New Brunswick to Grey County, Mountain Life.
Mountain Life: I once heard you describe yourself as a "woods monk." Can you elaborate?
Beverly Glenn-Copeland: Well, I mean, "monk" is not really the proper word for it. It's more like I really love the woods and, basically, I don't need to see a lot of folks. The few friends that I have… I do really love to see them… but I do love solitude.
ML: How important was it that Keyboard Fantasies was written and recorded around Huntsville, in solitude?
BGC: One of the things that I love about the natural environment is you get to hear the call of the crows and their conversation, the ravens, the loons, and you can run up on things. I've run up on a cougar once! Bears are living in the woods. You're living with the natural environment and their life influences you in the sense that you understand what they need, and what's important for them. The same goes with trees, plants, probably stones, too. I would not have been able to write that in a city environment. Not at all.
ML: I like that you brought up stones. What's the attraction of geology?
BGC: I can't really say; I didn't grow up around great cliffs of rock. All I know is that when I saw great cliffs I went, "Oh, this is home." That's what it felt like to me. That's the only way I can describe it. They came way before organic matter. The Canadian Shield is very ancient. To stand on rocks billions of years old and to realize that as the earth was forming, that was one of the first things that she came up with.
---
---
ML: Literally the foundation of the world.
BGC: I was living north of Huntsville when I wrote Primal Prayer, too. That was my day, that was my influence—the world, the natural world around me. The trees were quite wonderful for me to be in and among. To run through the woods and see not another soul and only life, the plant life, the animal life, things that swam in the water, that was really quite something for me.
ML: A return to the Shield.
BGC: Yeah, I lived in that area from probably '72 onward. For many, many years. I came away and lived in Montreal for a while but I ended up going back to that area after not too long.
ML: Even growing up in Philadelphia, your parents managed to find a place where you felt immersed in nature.
BGC: Yeah, I was very fortunate. From the age of 12 until I went off to university. It was a home where deer came up on the lawn and there were woods all around. That was wonderful; it was called Greenbelt Knoll. Kind of an amazing community—there were only 19 homes.
ML: When I hear words like "Philadelphia," all I think is "concrete jungle." Obviously, the lived experience can be very different.
BGC: Well, it depends. When I was a child, it was concrete streets. I don't remember seeing any trees on those streets. That was up until I was about three, with my grandparents and my parents living with them while they were trying to get money to have their own home. Then they moved to another area that had trees but, once again, it was still more concrete than anything else. Then, when I was 12, they moved to what felt like paradise to me.
ML: I'm fascinated by your creative process. You talk about a "universal broadcast system"—how would you describe that?
BGC: Ideas have a life and I call that life the universal broadcast system. They are not necessarily ideas that we are coming up with. That's not true for everybody but it is true. Most of my friends are visual artists and almost all of them say the same thing. They say, "I work on my craft, and I paint, or I do whatever I do, but my finest pieces, it's like, all of a sudden, my brush is being guided, this has just come and I'm just going with it." They all say they feel like it was sent to them.
ML: Does spending time outside provide you the mental calm required to be a conduit?
BGC: I'm describing what goes on for me. Of course, the type of friends that I have are more like me than a person who would live in a big city. But that's not to say that a person who's surrounded by concrete does not have or cannot have the same experience. I actually lived in New York City once, for one year and that was it. I couldn't deal with it. I felt like I couldn't see the sun. There were too many huge, tall buildings. I couldn't see enough trees. It wasn't for me. So I left it. But that's just me.
ML: It's very humbling to be able to speak with you.
BGC: I am humbled as well in the other direction. I keep meeting people who are so kind, and so loving and it's quite extraordinary. Really quite extraordinary.
I really wouldn't even be able to have this conversation if it wasn't for Elizabeth, my wife, who has been taking so much responsibility to help me be able to continue to do what I do at the expense of her own artistic work.
I feel like there is a very loving community that is in operation in the world today. And it's happening in all countries, where people are gathering and really caring for each other.
ML: We can only hope that trend will increase exponentially. As a final word, I need to share that I came to know your music via many, many surreal coincidences, and at a time when your serene melodies were needed, so to be able to welcome you to the area is nothing short of magical.
BGC: That's wonderful. It shows that we're all connected even when we don't know we're connected.
Listen to an episode of Georgian Bay Roots dedicated to Beverly Glenn-Copeland.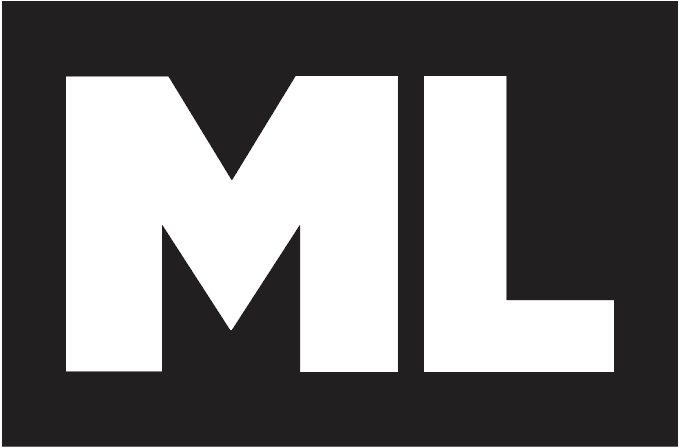 Check the ML Podcast!