B.C.'s Mountain Bike stakeholders to call on province for funding. Words :: Erin Moroz. Photos :: Tourism Golden.
Often, when a thing is right up in your grill, easily accessible and abundant, it is easy to take its world-class awesomeness for granted. Living in the Rockies, the Kootenays and Coast mountains with frontdoor, backdoor, and secret side-door access to the best mountain biking on the planet you wake up, grab your phone and lackadaisically text your pals with one eye open: "Who's riding?"
Some volunteer to maintain the trails we ride (endless thanks); however only about three per cent of mountain bike trail users are members of a mountain bike club and only about one per cent of riders help maintain the trails. Most of us ride (me) and say things like, "They should really berm that corner" and "It's so choppy in there, hopefully they fix that soon."
Who is this mysterious "they"? You wipe your nose on your glove, glance around the forest and consider where you are: private land? Public? A provincial park? Parks employees, ya, they should fix that trail. Then you, me, most of us, peddle off without giving it another thought.
In reality, maintenance of BC's 8,000 kilometres of existing bike trails falls almost entirely on the backs of club volunteers. Weary, over-worked, burned-out, mountain bike club volunteers. "The burden of maintaining British Columbia's world-famous mountain biking infrastructure has become too heavy a load for volunteers and trail organizations in the province," says Martin Littlejohn, executive director of the Western Canada Mountain Bike Tourism Association (MBTA), a marketing consortium of the province's mountain biking stakeholders. The average age of your average mountain bike club volunteer is 58 to 60 years old; they're tired and they're aging out.
This fall at the bi-annual Mountain Bike Tourism Symposium set on the backdrop of one of BC's most popular bike parks—Vernon's SilverStar Mountain Resort—the MBTA announced a new initiative. It is refocusing its efforts on provincial advocacy in hopes of retaining consistent, predictable funding for trail maintenance and environmental stewardship. The MBTA is calling on local and provincial governments as well as tourism organizations to step up and recognize the economic value of the mountain biking industry.
"The evolution of mountain biking has seen it shift from a localized recreational activity to a tourism product," says Peter Larose, MBTA board member and principal of Larose Research and Strategy, which spearheaded a recent economic impact study of MTB in BC. Victims of our own success, is how Larose puts it—every year, thousands of bike enthusiasts travel to BC to ride the trails. And, those trails are indisputably the cornerstone and the resource base of the BC mountain bike tourism product, a $70-$90-million-per-year industry.
Despite its exploding popularity (thanks in no small part to a virus that starts with a C and ends with global turmoil) mountain biking is still considered "fringe," says Littlejohn, conjuring images of filthy, torn up, risk-takers hucking themselves off gravelly slopes. However, "fringe" no longer fits, says Larose, who crunched the TrailForks data. It showed a 40 per cent increase in usership of BC's bike trails between 2019 and 2021 and the 2016 Sea to Sky Mountain Bike Economic Impact Study shows that annual mountain bike visitor spending has more than doubled in the Sea to Sky region since 2006. Mountain biking is a significant contributor to the provincial GDP, it's growing in popularity and needs proper representation at the provincial level.
So, the industry finds itself dependent on government policy makers to understand and recognize not only its tangible economic value but intangible benefits such as physical health and psychological well-being, something BC Recreation Sites and Trails is hoping to support, says its Director, John Hawkings.
Rec sites and trails, a branch of the Ministry of the Environment and Climate Change, currently has 250 partnership agreements for incidental funding with bike clubs for things such as tools and signage. In reality, the department has limited funding and 20,000 kilometres of trails and multiple user groups to tend to, but they're trying to change that, says Hawkings.
A campaign is already underway led by the Outdoor Recreation Council of BC, of which the MBTA is a member, and is lobbying hard to the provincial government for additional funding for trail maintenance. The MBTA is actively searching to fill the position of in-house advocate for the supply side of BC mountain biking.
However, as of mid-November, that lobby is dealing with a new premier and possibly shifting priorities, as David Eby replaced outgoing John Horgan at the helm.
"I'm optimistic for the future of mountain biking in BC," Littlejohn says. "I feel strongly the future of the BC tourism industry is connected to the sustainability of outdoor recreation and adventure tourism."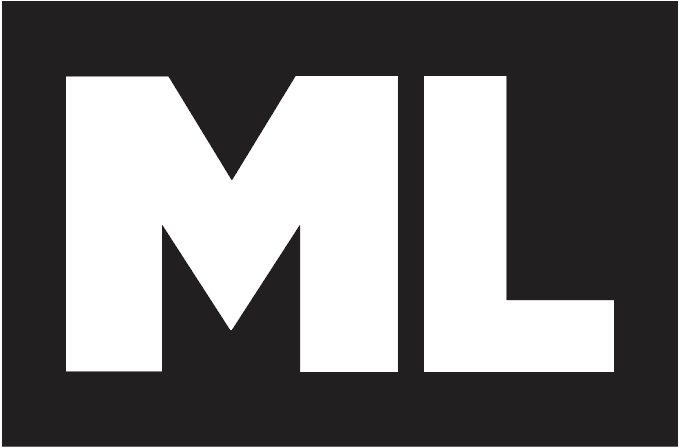 Check the ML Podcast!