Words :: Feet Banks // photos supplied by Ricky Lewon.
Above the line of record, Ricky Lewon is a highly-decorated professional ski racer with a career spanning two decades. He's also a certified coach and instructor, and one of the most talented ski tuning technicians in Whistler history. 
On the other side of that line, however, strange tales of Lewon's raw talent, savage character, and comedic antics permeate the Sea to Sky community: Lewon once skied fresh pow for 18 hours straight while on acid in Niseko, Japan; he was there for the first-ever Air Jordan cliff drop; he was once banned from being within 500 metres of any member the Canadian National Ski Team; he stopped a ten-person brawl in the Whistler cab loop all by himself, no—he started that brawl; he eats a pound of bacon every morning; he out-partied Mötley Crüe; he threw his skis through a ski patroller's car windshield at the base of Blackcomb and got banned for life; he's snowboarding now; he hit 200 kilometres per hour down The Saddle on a pair of 235-centimetre speed skis; he drinks blood; he sells frying pans on The Shopping Channel; he's got ski wax worth a thousand dollars a bar…and on and on it goes. Whispers, rumours, hearsay, and gossip swirl like the fat, juicy flakes of an early season snowstorm until it becomes difficult to separate truth from legend…
"Well first of all, that ski patroller deserved it," Lewon says. "He drove over my skis the morning of a race. And also, it's half a pound of bacon, not a pound. A half pound on top of an eggs benny at the Southside Deli. It's called 'Eggs Lewon'."
The titular breakfast, he explains, would usually help revive him after a hard day's work and an even harder Whistler night. "Near the end of my racing career, I worked in Japan for three years. Testing skis and stuff for Mizuno sports, I had to learn Japanese. But the last year, I invested in this ski tuning shop in Whistler, in the basement under the Southside. I got back from Japan and my partner had kind of mismanaged things—we were $60,000 in debt. So, I borrowed money from a loan shark who wanted to kill me and basically, I had to go to work. I didn't ski much that year because I was just really serious about tuning skis and paying this guy back."
None of this has anything to do with eggs or bacon, but when Ricky Lewon launches into a story, the best course of action is to sit back and let him run. Just now entering his sixties but looking a decade younger, Lewon tells stories the way he used to ski race—fast and confident, but with the ability to deftly carve into side tangents without losing momentum.
---
---
Born in North Bay, Ontario, Lewon's German father had him skiing almost as soon as he could walk. He began racing at age eight and before his twentieth birthday was runner-up in the Pontiac Cup series, the best amateur race series in the country.
"I grew up on a 500-foot-vertical ski hill," Lewon explains, "one of the first places that had man-made snow and it was like glare ice. So, I got good and eventually was top 25 in Nor-Am, which is the equivalent to Europa Cup. I was very close to making the Canadian Alpine Ski Team…I probably made it on results and criteria, but I never really trained much and, uh, I had a little bit of an attitude problem.
"So, in 1982 I joined the Pacific Western Airlines (PWA) pro tour, which was great because they would fly us to races and we didn't have to drive. Prize money, if you won a race was like a thousand or fifteen hundred bucks. But you know, that was 40 years ago so it wasn't bad money."
In his rookie year on the PWA tour, Lewon won four of the ten races and hit the podium a few more. "Two or three times I didn't qualify because I got too shitfaced the night before. Like my first race in Whistler, for sure I didn't qualify."
---
You might also like:
---
Despite not always following the guidebook, Lewon's professional career would net him dozens of podiums (and at least one alleged fist fight with a competitor the night before finals in a head-to-head GS race). He graced enough magazine covers and made enough money to avoid tree planting in the summer months,
a job he still calls "the absolute worst."
"Ricky's physical skill was equally matched by his mental skill," says Canadian World Cup downhiller and Whistler icon Rob Boyd, who befriended Lewon and later competed against him in local races like the Garf's Cup. "In pro races there are mind games and Ricky had that mental athleticism. He's also really fast out of the gate. I never beat him in a pro race, so let's leave it at that."
From 1981-91 Lewon raced across Canada, the US, and Japan and dipped a boot into speed skiing in South America. "I went 198 kilometres an hour in Chile, stayed up for almost a week, met some crazy Argentinians, followed them around for a bit and then realized this speed skiing is fun but not for me. I almost cracked 200 though."
Whistler became Lewon's home base, his boisterous personality fitting right in with a ski town finding its own groove on the world stage. "The town was partying for sure, and people were out ripping the hill every day—guys like Larry and Tommy Charron, Tim Gluck, Curtis Christian, Herschel Miedzygorski, Jordan Williams—they lived up there. But I'd be coming off seven months of racing, so I was happy to just relax and party. I didn't ski that much."
He was, however, present the day Jordan Williams first skied off the now-infamous double cliff drop on Whistler Mountain. "He did it on a pair of 210 Atomic GS skis! Skis so skinny, these days people would think they are for cross country. It was awesome."
Lewon and Williams met racing at the weekly Kokanee Race Series, which saw huge local talent competing for little more than bragging rights and free beer at après. "Jordan was laid back, so we got along. That's where I met [Extremely Canadian co-founder] Pete Smart too," Lewon says. "This big dude came up to me at the start of the race and says, 'I heard about you. I'm gonna kick your ass.' And I'm like 'Yeah? Get in line.' And then, you know, we became friends and his wife Jill, years later, even hired me as an Extremely Canadian guide. And I ended up getting to ski the best powder on either mountain in places I'd never been before all because of Pete."
[Side note: "I was drinking at Merlin's," recalls Jill Dunnigan. "And I came home and told Pete, 'I just hired Ricky Lewon!' And he was like, 'We're gonna get kicked off the mountain!' But it all worked out. We love him and Ricky behaved most of the time…maybe not so much on the Hokkaido trips…"]

Misbehaving, or as he puts it "Doing the wrong thing at the wrong time," is nothing new to Lewon. There are a number of rumours he flat-out refuses to address other than with a sly wink and a "There were a lot less rules back then."

Speaking of back then, and coming back full circle, Eggs Lewon turned out to be an essential part of Lewon paying off that aggressive loan shark and saving his ski shop, while still living the Whistler ski bum lifestyle of the early 1990s.
"I'd pick up people's skis from all the hotels every afternoon in this big cube van I had painted up with the World Pro Ski Tour logo," he says. "I'd pick 'em up, hundreds of skis, we'd tune 'em all and I'd drop them off around midnight. This is when Tommy Africa's was the hot spot, so I'd pull the van up there, park in that little driveway out front and party till three or four in the morning. Someone would give us a bottle of tequila or a two-four of beer we'd have to replace the next day and three or four of us would pile into the van and our buddy Ruff would tow us back to the ski shop. Then we'd go into the shop, party a bit more, maybe get a few hours of sleep, then open the shop so people could pick up their skis. By 10-10:30 a.m. I'd go up to the Southside Deli, Eggs Lewon, sleep in the office for a bit and do it all again. Unless it was race day.
"Whistler would have a ski race on Tuesday and Blackcomb on Thursday. I'd work till the last minute, get on the lift, rush over to the start gate and, you know, race. A lot of the pros in the professional category would train pretty hard. They didn't like it too much when I'd show up smelling like a roach and win. You'd win a sweatshirt or something, it was all about having fun and some people would take it so seriously. Even more so these days, some people are so fanatical and serious. It just drives me crazy—it's skiing, go out and have fun. It's good for you."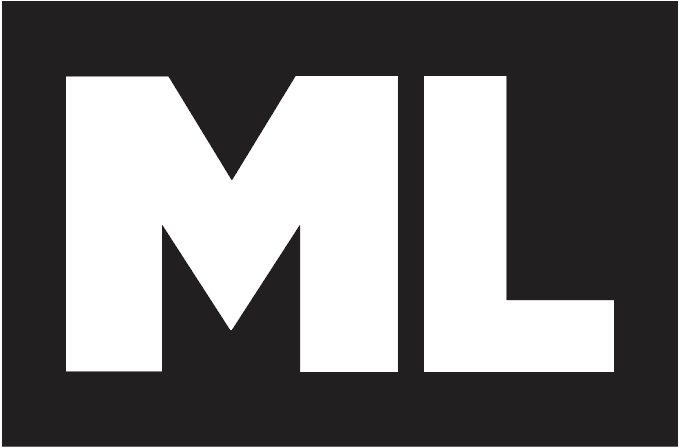 Check the ML Podcast!