From The Badass Issue of ML Coast Mountains.
---
Master of Light: Remembering Bruce Rowles
Déjà-vu transports me back to the epic winter of 1999 when I spent hours with Bruce Rowles in his attic examining a freshly-developed slide sequence of me dropping a massive cliff on Blackcomb Mountain. No computers or Internet, just a magnifying glass on slide film.
This was back when I had just won the first stop of the 1999 Freeskiing World Tour, but something else was on my heart and mind. I was guided to honour the passing of my great-grandmother with a rose ceremony on Blackcomb. As I completed this important act of love to celebrate her soul, I noticed a beautiful sunlit hanging shelf. I was magnetized to this cliff, which I have since always referred to as, "Nanny."
The cliff whispered to me, but to get on top of it I had to lay down a two-by-eight board across an eight-foot chasm. That's when I called Bruce to capture the moment.
I walked the plank in order to access the takeoff. I stood on top, feeling exposed, yet safe, like an eagle in its nest. Looking south to the hanging snowfield where Bruce was perched, I smiled. It felt sweet to my heart to know my brother Bruce was in his element, working the light through both his camera lens and his heart. In fact, I felt safer knowing Bruce had me in his sight. Not only an incredible artist, Bruce was also trustworthy, kind and attuned to the sacred. He knew this was not just a cliff drop, but an offering to my ancestors.
From my perch, I acknowledged all things above and below, and gave thanks to the spirits and the elements of the four directions: north, east, south and west. With a deep breath, I dropped in…
Skiing away from Nanny, I hit a 70-foot air just below, then Bruce and I headed back up to continue shooting as the sunset turned the white mountain canvas into gold. Before descending to the valley floor, Bruce told me that my spirit reminded him of his late friend Trevor Petersen, one of my ski heroes, and handed me one of Trevor's poles—a gift I humbly received.
Back then, the pole represented listening to the call and the voice; and having the courage to follow that leading that comes from a place deeper than one's own mind. I've been skiing with the pole more frequently over the last five years. It's become a staff of wisdom that represents not only listening to the call but doing the work to discern the meaning of the message before acting on it. Looking at this photo transports me right back to this day, to Nanny, and to my brother Bruce Rowles, a true master of light.
A true friend to all in mountains, Bruce Rowles succumbed to cancer in March of 2022. His spirit and artistic contribution to the Coast Mountains and Canadian ski communities will be forever cherished and greatly missed. –Jeff Holden
---
Heavy Weather
Marc-André Leclerc — Sioux Wall VIII, Scotland.
Words & photography :: Paul Bride.
We woke up at 2:30 a.m., drove to the parking lot and got out of the car to nuclear rain—like the worst-day-in-Squamish kind of rain. It's pitch black, my pack and camera gear is probably close to 70 pounds, and as I'm putting on my boots for the hour-and-a-half headlamp approach in 60 kilometre-an-hour sideways, hammering rain Marc says to me, "Man, I love bad weather."
As we got higher, the snow turned to ice. At the wall, there's slough coming down, really heavy weather…are we really doing this? It's Marc, Paul McSorley, me, and a Brit climber Ian Parnell, who was already up there. My camera is in a bag in my jacket, and the moment I'd pull it out, the storm was blowing so hard my lens would fill with snow instantly. I got four shots that day.
Marc loved it. He was always stoked on bad weather, always out when everyone else would stay in, or turn around and go home. It would get me stoked too, feeding off his energy. I always felt better with him, like yeah, it's gonna be good!
On this trip, I had brought four new jackets for him from Arc'teryx to get shots with. He showed up in a jacket held together with safety pins and would have gone in that. Marc was on a different level. He was like a monk.
---
You might also like:
---
Never for Glory. Hucking Strictly for the Soul. Ski or Die. – 'Nuff Said.
Skier :: Matt Elliott. Photography :: Andrew Bradley.
---
Papa Jordan
Words :: Dave Basterrechea // photo :: Kyle Wolochatiuk.
The early years of sled-accessed snowboarding in the Sea to Sky were always an adventure—you never knew what waited up a drainage until you went. In December 1999, Kyle Wolchatiuk and I finally managed to check out the Rutherford for the first time. We didn't realize it'd be a bumpy 20 kilometres in (on Ski-Doo Summit X's with four inches of travel), and by the time we reached the cabin the sky was cloud-filled and light was flat, so we opted not to head onto the ice cap and instead went south in hopes of finding some trees to ride. Within minutes, we noticed the most perfect air-to-rock ride we had ever seen. It looked like Whistler's famous Air Jordan double drop, but much bigger. We took reference shots on the Polaroid, scoped lines, and made plans. We'd be back.
That Polaroid photo circulated among the entire Treetop Films crew and Jonaven Moore said he'd be into heading out the next sunny day. That day came about a month later and we left at first light—Jonaven, me, Kyle with the still camera, and Brad McGregor shooting 16mm film.
The sun was already hitting the face when we arrived. We checked out the landing and quickly scooted back up top. Jonaven won the ro-sham-bo to go first and rode a direct line straight down the face. I just saw a blur of him airing and then coming out the bottom to cheers. My plan was to hit an air, land on the snowfield, drop as much speed as I could, and then ride the rock out. It took a while, and numerous radio checks, to get into and confirm the correct position…I dropped in. 
---
Related:
---
The air felt bigger than I anticipated, but the landing and snow were perfect. I dumped as much speed as I could, but was still going pretty fast when I pointed it, blind, into the lower rockslide section, where I picked up even more speed. When I reached the snow at the bottom, the compression sent me head over heels, but I got up, rode down to Jonaven and the boys to high fives and disbelief at what we had just ridden. What an awesome day to have shared with those guys. We went back a few times to redeem but the conditions never lined up. I know some local skiers have hit "Papa Jordan" and tried to air the lower section instead of rock ride it, but I don't think anyone has landed it…yet.  
---
Tantalus
Words and photo :: Blake Jorgenson.
There is nothing more enrapturing than a dramatic mountain scenic, even as it haunts us with its presence. We are drawn to the mountains because of their power and beauty, but most of all because we cannot control them. The size, the access, weather, and light sweeping across a mountain face appeals to those looking for a challenge of the mind, body, and soul.
For those brave enough to venture, the mountains are worshipped as modern-day gods. Secretly, however, we also try to conquer them—sneaking between the cracks of opportunity, getting as close as possible to their fury. Reveling in their marvels—and vulnerable to their power—only then do we truly feel alive.
---
Related:
---
The Unknown Sender
Words :: Unknown.
The Sender Unknown—a shredder who opens Air Jordan on Whistler Mountain early in the season, lands lower down the slope than most and maybe even cranks a slow, lofty 360 off the third step. Unlike the lemmings who will surely follow however, our hero mysteriously disappears into the valley cloud below rather than hiking back to the Peak chair to claim victory. These quiet shredders are the souls of our sports, the true badasses motivated only by airtime—and lots of it.
It wasn't that long ago when to be cool meant to be discreet, go big, and then go home. Zen-like skiers and snowboarders wore black, kept their hoods up, and went as large as anyone—but they didn't bring camera crews and rarely even talked about it. Among the unofficial crew of those in the know there may be a sly nod of approval in a lift line or at après, but these mountain assassins live mostly, poetically, in the shadows and the snowstorms.
On occasion, if you are lucky, you will still witness such humility, yes, even in Whistler. Be it in the backcountry or front, you may one day come across a cliff with only one track into it and one track leaving the "hot tub" below—the only evidence of an anonymous huck. To witness such feats live requires a lifetime on the mountain, or pure luck—there will be no commotion, no count down, no cameras rolling, just a send of the purest kind.
The Unknown Sender rides with complete self-confidence, humility, and an uncompromising desire to feel alive and challenged. Their mere existence—elusive but extraordinary—dares us to be different. In a world gone mad for spectacle, ego, and "content", dare to be the Sender Unknown. Guaranteed, your soul will thank you.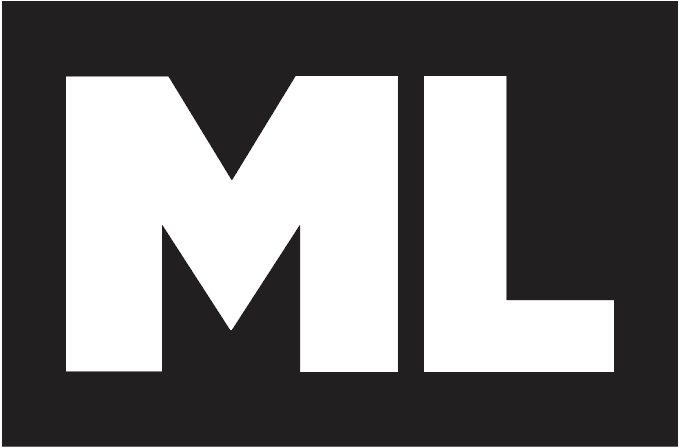 Check the ML Podcast!