The miscreants roll up. Words :: Ace MacKay-Smith.
Out of Control seems an appropriate (if perhaps purposefully cheeky) name for the Audain Art Museum's newest exhibition skateboard-themed art show, but after watching a skateboarder finally land a skate trick after umpteen tries, the exhibit could more precisely be described as the Art of Control.
A career artist who grew up skateboarding, curator Patrik Andersson poured three years of effort into this show, which features 19 international artists/skateboarders presenting across two floors of gallery space. Kiriko Watanabe, the Museum's Gail & Stephen A. Jarislowsky Curator, assisted with show engagement, while skate historian Natalie Porter added her expertise and perspective. To keep things street, Antisocial Skateboard shop helped preserve the urban in urbane via a secret-room installation showcasing a number of artists previously featured in the shop's Vancouver space.
---
Related:
---
"The exhibition is set up like an obstacle course that encourages visitors to navigate the show with an attentiveness similar to that required of a skater," Andersson says. "These 'stumbling blocks' help us feel and think about the contemporary relevance of skateboarding both inside and outside the museum walls."
Inside the show, Andrew Dadson's Cuneiform (named after the inscriptions found on ancient clay tablets) features photographs of the glue left on walls behind the "No Skateboarding" signs skaters have ripped down. Across 160 such photos, Dadson finds joy in repetition (and rebellion) but also creates a language of restriction.
Tim Gardner's Blackout is a photograph-quality, amazingly-detailed watercolour painting of a stumbling, intoxicated man. Photos of skatepark walls may not sound exciting, but Amir Zaki's stunning digital photographs draw you in like beautiful large-format landscapes. While the works in Out of Control certainly deserve to be in an art gallery, part of the appeal of the show is the conversations it starts about art, skateboarding, and the meshing of low and high-brow culture.
Of all the "sports," skateboard could be seen as the most creative or artistic. Similar to an artist mixing colours to put lines on a canvas, a skater integrates components of the urban environment—stark pavement, painted curbs, walls, ledges, obstacles—and creates fluidity—lines—within it. Other artistic industries, most notably fashion, routinely draw from skateboarding for their next big trend. Visual art, showcased on skateboard decks, transforms these "toys" of motion and sport into cherished items often hung on walls like traditional art. In 2019, fine art institution Sotheby's auctioned a complete set of artist decks for $800,000.
---
---
Skaters are often artists themselves (or is it the other way around?). Pioneers of the sport like The Gonz, Lance Mountain, Ed Templeton, and Andy Howell are respected visual artists while legend and "Godfather" Tony Alva regularly plays in a band. There are even artists among the artists—in the 1980s Rodney Mullen blew minds with his artistic representation of skating on flat ground and today Richie Jackson and Daewon Song interpret urban obstacles with an imaginative eye unlike other skaters.
In Whistler, the Audain Art Museum stands bold as a centrepiece of the resort's cultural corridor. A few dozen metres away, the skate park lurks in the forest. Sitting on an impressive 50,000 square feet, the Audain was built in 2016, the same year the Whistler Skate Park expanded to almost the same size, making it the second largest in Canada. Audain curator Kiriko Watanabe says she'd often see skaters sitting on the museum steps or skating the long entranceway bridge. "I wanted to invite them in."
Like most communities, Whistler Village boasts a number of "No Skateboarding" signs, while one of the key tenets of art museums has always been "look but don't touch." And yet, both skating and art offer a sort of freedom. Watanabe, Andersson, and the Out of Control show hope to use similarities to bridge the gap between the two communities…Bridge the gap, then kick-flip it.
Out of Control: The Concrete Art of Skateboarding will be exhibited until January 8, 2023 and the Audain has skate storage at the front entrance, so you are welcome to come before or after your sesh. And…
Out of Control Winter Après!
Kick off your boots after a day on the mountain for food, drinks and art—the Out of Control Après will run from 3pm to 6pm, with a DJ, cold beverages, and snack boxes by Picnic Whistler. This event is free to attend, with food and drink available for purchase. Guests who choose to purchase Museum admission will receive a voucher for one drink to enjoy during the event.
Saturday, December 10
3:00pm – 6:00pm
Free Event
Location: Audain Art Museum, 4350 Blackcomb Way.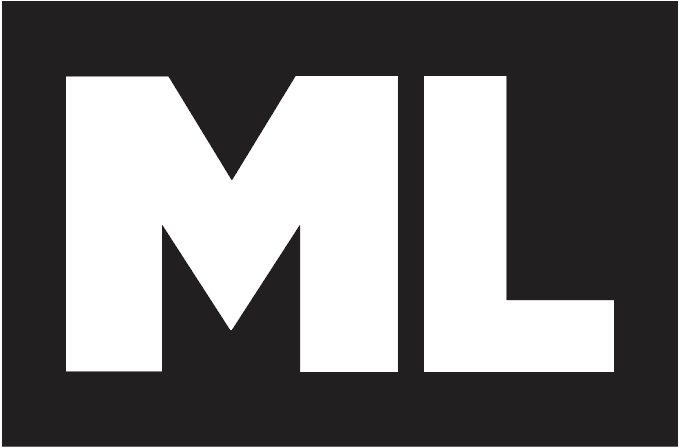 Check the ML Podcast!