An Ontario family gravel-bike sufferfest, with candy. Words & photos :: Colin Field.
On a road like this, a flat tire was inevitable. I slacked on concentration for a second and that's when the gravel bit back: instant pinch flat on my rear wheel. These 25c tires weren't designed for this sort of thing. Sharp, apple-sized rocks made up the road and my 1989 12-speed Marinoni was not the right steed.
No matter, I was prepared. So my 11-year-old son Taj and his mom carried on while I got to repairing the tube. I slapped in a new one real quick, using my entire CO2 cartridge to pump it up. Then I hopped in behind some ladies and drafted them at about 25 kilometres an hour. I was anxious to get back to my family; they'd never ridden further than 60 kilometres in one day before.
Flying along gravel on this bike at these speeds was not recommended and before I'd covered another two kilometres I got a flat on my front tire. I wasn't prepared. I started pulling the tire and hoped someone behind me could help. Then Gerry (the only other guy on 25c wheels) showed up with a spare tube. He gave it to me, I borrowed his pump and I was back on the road. A couple of kilometres later we got back onto proper tarmac and I hopped in behind a group, two women and a man who were obviously very serious about riding. As one woman dropped behind me she stared at my bike incredulously.
"How are you doing this? Your cassette is so small! How many cogs are there?"
"Six," I replied.
"Crazy! I have 12," she said.
I didn't bother pointing out that I had two front chainrings, which theoretically gives me 12 speeds, too.
I'm not sure on the etiquette of road cycling but I know if you get behind a few people going fast it's easy to keep pace. So that's what I did. I was desperate to catch my family.
"I'm just gonna lurk here, guys," I said. The ladies were cool with it. The dude was not. He didn't acknowledge my existence; I had broken some invisible road-riding rule. Perhaps it was because I wasn't wearing any spandex? He was the only bummer of the weekend.
---
Related:
---
The brainchild of Mike Garrigan, the Weekender Ride is a chance for him to hang out with his buddies and go for a good ride. The former Canadian cyclocross champion grew up on these roads in Simcoe County. Now he's the technical cycling coach with the Canadian Olympic team and divides his time between Canada and Europe. Generally the Weekender attracts hardcore gravel riders, but when my wife, a newly converted gravel aficionado, decided she wanted to do it, we supported her. So much so that my son decided he wanted to do it, too. Then I got sucked in. We chose the two-day, late-October Sawlog Bay ride which starts in Barrie, continues over to Midland then loops back to Barrie again.
It wasn't long before we made it to the second checkpoint, 78 kilometres in. Further than either of my two family members had ever ridden. There were chocolate bars, Cokes, Scratch Labs gummies, oranges, bananas and more. My son had never eaten so much candy. He kept asking for another bag of gummies, another chocolate bar, another Coke. And we kept saying yes, yes, yes.
For the next 30 kilometres it was all about keeping energy levels up. It wasn't easy. Our butts were sore and our attitudes hit some serious lows. But after many breaks, we made it to the Quality Inn in Midland. 112 kilometres conquered. Sunday was only 77 km. Now we knew we could do it.
We watched two hours of Ridiculousness with our brains turned off while eating hamburgers and ribs in bed. It was awesome.
Little did we know that after donuts and coffee at Midland's Boathouse Eatery on day two things would get tough. A gentle ride along the Tay Shore Trail lulled us into complacency before heading up Oro-Medonte's Line 8 North. This is a heinous route. There's a reason the organizer of this event is so successful as a coach: He knows how to punish people. He's especially good at punishing 11-year-olds (and 46-year-olds). This road went up. And when you thought it couldn't get any steeper, rockier or sandier it just went up again.
It felt like forever but we eventually rolled in dead last at the 52-kilometre checkpoint. It was a monster of an accomplishment for my boy. It was an absolute sufferfest getting there. The guys from Blacksmith Cycle were on hand with treats, water bottles, refills and motivation. My boy ate more candy than he's eaten in his entire life.
"You just got through the worst of it, guys!" said Mike Y from Blacksmith. And Mike Y is a trustworthy guy. So we pushed on. As much as Taj wanted to hop in the van and head home, he stuck it out.
Taj was the youngest by at least ten years on this Weekender. When we finally rolled into the museum at Midhurst, we'd been on the bikes for seven hours. I got absolute last place. But I was ecstatic. I couldn't believe what my son just accomplished. We had originally set a goal of riding 100 kilometres over the entire weekend. Instead he crushed it, pedalling every one of the 192 kilometres over two days. I'm not sure where that determination came from, but he definitely learned something about perseverance and hard work.
If Type 2 fun is miserable while it's happening but fun in retrospect, then we had an absolute blast. If you want to test yourself, Garrigan scheduled two Weekender Rides in 2022, with more in the planning stages for 2023. Check it out at www.weekender-ride.com.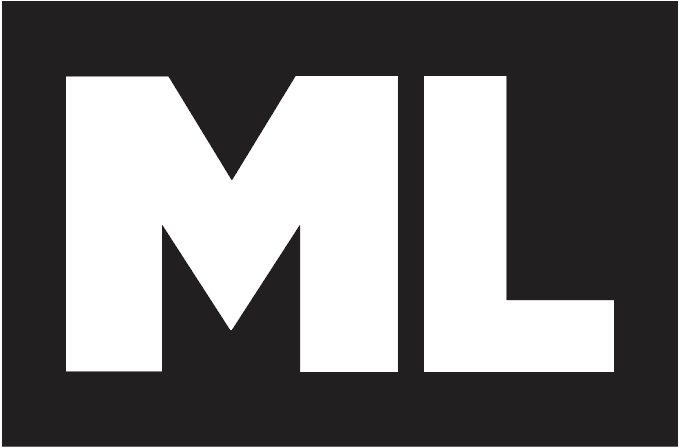 Check the ML Podcast!