The Canadian Rockies have become one of the only reliable places on the planet to climb ice, and mountaineers from across the globe are heading here to swing their tools. Words :: Will Gadd // photos :: Peter Hoang.
There's a moment in every race when you have to dig deeper, ask more of yourself and your team, and push through the pain to beat the opposition. I just don't expect those moments in the soul-stilling winter solitude of the Canadian Rockies, especially while guiding ice climbs.
Our race started even before the hike to the climb, when we saw a set of taillights ahead of us on the rough off-road track through snow and frozen rubble into "The Ghost." Another set of headlights used to be a good thing in "The Ghost" because if you get stuck in one of the creek crossings or truck-eating drifts, another vehicle is useful to pull you out. But not anymore—we needed to be first to the climb! I pressed the climate-killer pedal harder and let the suspension grunt and howl with the blows until I had the taillights in my crosshairs. My guest for the day looked alternately thrilled and terrified as she held onto the door handle for dear life. The pass was going to be intense.
---
You might also like:
---
The reason for the Mad Max driving is simple: ice climbing in the Canadian Rockies has increased dramatically, and getting to the more popular—and even the more obscure—routes is now often an arms race of ever-earlier starts and, sometimes, suspension capability. There used to be so few people climbing in such a massive area that I didn't consider the possibility of getting scooped on all but the most popular routes—but that is ancient history.
The big change is that rock climbing, the gateway drug of climbing, has exploded in popularity thanks to gyms and mainstream movies like Free Solo. There isn't a major city or even a decent-sized town in North America without a climbing gym or six. And they are packed. And once people are climbers, they tend to start trying weirder versions of it, like ice climbing.
---
Check the ML Podcast!

---
Sexy social media images, videos and blogs have made ice climbing pop up in our media streams like never before. When there was only print media, ice climbing exposure was limited. I used to literally dance when I saw an ice climbing picture in print, it was so rare. Now, we have purpose-built ice climbing parks from China to Chile to Colorado. Similar to climbing gyms or play parks for kayaking, people can try ice climbing in a friendly, low-stress atmosphere, get stoked, and try the "real thing" somewhere. A few years ago, I visited China to ice climb and found a massive ice park I'd never heard of. It was packed, and when the guides heard I was from Canada they immediately asked how to run trips there… And now they do.
At the same time the number of ice climbers is exploding, the number of places to do the "real thing" is imploding, mainly due to climate change. Most of the major ice festivals in Europe don't run anymore. The natural ice simply isn't as reliable as it was even 25 years ago. Many of the XC ski races in Europe are now held at higher elevation venues for the same reason or have moved farther north. The glaciers that used to be popular summer ski areas in the Alps don't hold enough snow. These are not abstract points on a graph, this is the new normal. But the Canadian Rockies are an exception, and the world is figuring it out.
You might think climate change would be bad for ice climbing in the Rockies, but we're far enough north that the small rise in temperature has generally been positive for waterfall ice climbing. The snowpack is less facetted (lower avalanche hazard), we get more "melt-freeze" days to make ice, and let's face it, it's a lot more pleasant to climb ice at minus ten than -30°C. We get fewer massive cold spells, and that also makes the ice better. In fact, climate change so far has improved our ice climbing.
The problem is that the rest of the world has received the memo and ice climbers are now coming to Canada in droves. Occasionally this overcrowding results in humorous to near-lethal situations. When climbers and guides race to routes, and then climb under and over each other, it can be dangerous as falling ice can hurt or kill someone. 
---
The reason for the Mad Max driving is simple: ice climbing in the Canadian Rockies has increased dramatically, and getting to the more popular—and even the more obscure—routes is now often an arms race of ever-earlier starts and, sometimes, suspension capability.
---
A few of us put together an "Ice Climber's Code" similar to the "Skier's Code" to help people share routes, but often on-ice education is needed. We've all had to get a lot better at communicating and working together, and 99 per cent of the time it all works out so everyone can climb something. The ice isn't going anywhere, but the pressure on it has grown massively. And the best way to avoid the problem of getting scooped at the base of a route that can only hold one or at most two parties safely is to be there first.
My guest was making squeaking noises as I veered out of the ruts and went for the pass in one of the few places you can on the way to "The Ghost." The truck was bucking like the wild horses that live in the area, snow was flying, and my extra-travel suspension was well past its normal limits. But we made it to the parking area first.
---
Related:
---
I was out with my pack on my back, harrying my guest like a drill sergeant to get going when the other truck pulled up. The window rolled down and a soft, southern US accent said, "Morning. Where are y'all going?"
And we laid our claim with the simple, "'Wicked Wanda,' you?"
"Yeah, we were kinda thinking the same."
I eyed the dude up. Young. Skinny. Muscles. Looked fast. Shit. We weren't going to beat them on the walk, advanced tactics were called for: "Well, it'll probably work with two parties after the first pitch if you don't mind us getting going?"
"Okay, we'll have a coffee and let you guys get the first bit done."
"Hey, thanks, we'll get it going now!"
Which we did. They still caught us at the base of the route, but it all worked out, and it was all smiles for the day. That's the usual outcome. I stashed a couple of Red Bulls under their windshield wipers for their trip out to repair any emotional damage I'd done with the aggro pass on the way in; you never know when you're going to need a helping hand.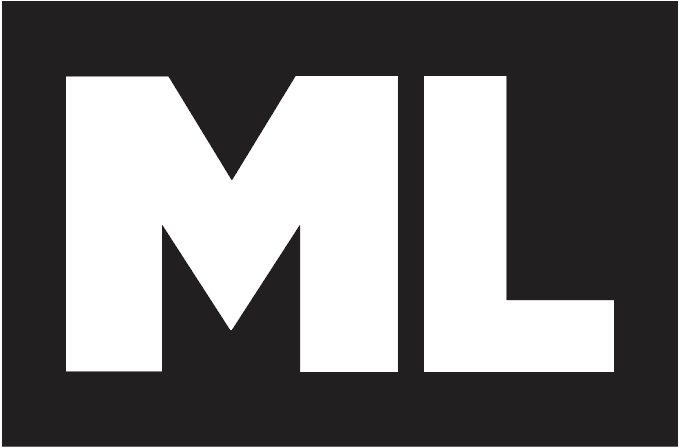 Check the ML Podcast!