words :: Jon Turk // illustration: Lani Imre.
The tent swayed gently in my dreams, like a lullaby. After nearly three months on this expedition, these rhythmic pulses of the fabric walls were infused into my subconscious. Wind spilled off the cliffs, holding the ice out to sea. This meant that tomorrow, Boomer and I would have safe paddling, continuing our circumnavigation of Ellesmere Island in the Canadian high Arctic.
Then, suddenly, the tent jerked with an uncharacteristic abruptness. Jolted awake, I instinctively reached for the 12-gauge shotgun that lay loaded between us, but Boomer already had it—one finger on the trigger, his thumb reaching for the safety.
A polar bear had ripped a hole in the vestibule and there we were, face to face, an arm's length (or a paw swipe) away.
I don't know what I smelled like to the bear, but its stale, seal-meat breath was overpowering, even to my feeble human nose.
For a moment, the three of us—me, Boomer, and the bear—held motionless. Then Boomer and I began hurling insults, not bullets, until the bear's torpedo-shaped head—with the beady eyes, black nose, and cute ears—receded from our space. Through the new hole in our tent, we watched the huge animal casually turn and saunter away. To our shock and consternation, we then noticed four more polar bears milling about, just 25 yards away.
---
Related:
---
All of this is fact. But beyond the raw facts, what happened that night? Why did the bear investigate, and then leave? What was it bear thinking? I understand that in attempting to answer these questions, I am breaking numerous biological and literary taboos—anthropomorphizing this non-human creature. Yet, it is my belief that our animal friends and neighbours are sentient, conscious creatures, just as we are, and their behaviour is driven by the same nerve pathways and brain structure that propels our actions and activity. And, in my opinion, polar bears have a lot to teach us.
---
Check our interview with Jon Turk!
---
Clearly, that bear could have swiped through the tent in one powerful charge, grabbed Boomer or me in its jaws and carried us away with a loud crunching of bones. The bear did not do that. The bear was not hunting us, as it would hunt a seal. This also is fact.
Furthermore, I have encountered many polar bears during my Arctic expeditions, and despite their potentially deadly speed and power, no polar bear has ever hunted me, as it would hunt a seal. Oh yes, every now and then a polar bear kills a person, but most of the time they do not, even when the opportunity arises. Facts.
---
Related:
---
It is my belief that polar bears recognize that humans are not seals, or seal-like creatures. And here's where I go out on a limb—and where most polar bear biologists and experts not only disagree but pooh-pooh me—I believe that polar bears recognize that humans have higher-order intelligence; they can tell we are different. Probably they understand that despite our puny bodies, we are dangerous, but beyond that… could it be that polar bears feel that we are like-minded creatures—comrades, not prey, and fellow travelers on this planet?
When those five bears smelled our unwashed sleeping bodies, they loitered around, curious, wondering how to interact with us. The bravest of the five took the initiative to check us out and she (or he) sauntered over—apprehensive and curious—while the others held back. This BaddAss™ bear gently slipped a claw through the fabric to peek in. When we hurled insults (not bullets) in response, the bear decided it had learned enough and returned to its buddies. Mission accomplished.
---
…could it be that polar bears feel that we are like-minded creatures—comrades, not prey, and fellow travelers on this planet?
---
That bear taught us a vital lesson about survival that night. Bears have stayed alive by combining their BaddAass™-ness with restraint; bravery with curiosity, meticulous observation with judicious retreat. Am I being too hippie-dippie if I say bears comprehend that there is a balance in this mysterious world? And that in their unknowable bear-minds they understand that sometimes the best survival strategy is to restrain their power, to live and let live?
Back in our newly ventilated tent, Boomer and I prepared to paddle across Makinson Inlet, where we would encounter strong winds and moving ice. We would need to rely on a bear-like combination of BaddAss™ bravery and the attention to know, understand, and feel every nuance of this environment. We survived Makinson Inlet, but beyond that I wonder if maybe the bear was also teaching us that to survive on this planet, humans need to survive with this planet. That there needs to be a balance—to live and let live, to recognize, honour and revere the many complex interwoven powers in the world around us, even if we can't precisely understand and articulate them. That the real BaddAsses™ are the ones balancing power, restraint, and respect.

Jon Turk is the author of Tracking Lions, Myth, and Wilderness in Samburu published by Rocky Mountain Books.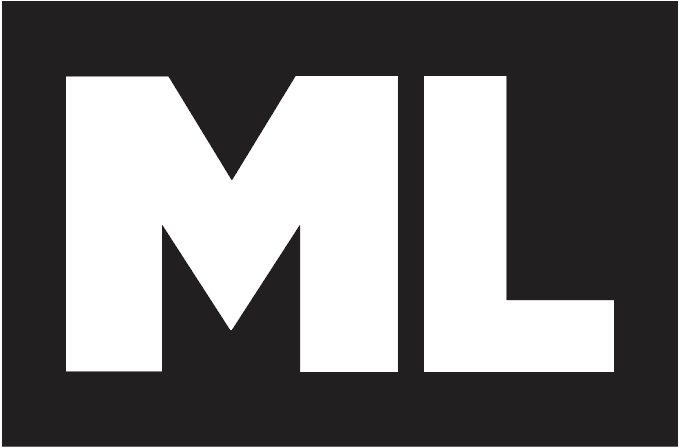 Check the ML Podcast!