Sled-skiing and camping in Alaska's Chugach Mountains. Words :: Taylor Godber. Photography :: Chad Chomlack.
"Can you build an anchor?" Camera operator Leo Hoorn's voice crackles over the VHF radio with a calm and supportive tone.
With skis strapped to her back, Tatum Monod claws at the snow on a near-vertical face, searching for stable snow, a trustworthy patch to support the next step of her ascent.
"It's hollow. Nowhere for an anchor," even over the radio the urgency in her voice is clear. "I can't put my skis on here—gotta keep moving up."
Safely positioned atop an adjacent slope, but separated from Tatum by a large chute, I pull in the sharp, cold, winter air through my nose and close my eyes, doing what I can to relax the tautness building in my chest. Hearing a mountain partner in a crux and not being able to see her—or fulfill my duty to assist and look out for her—is unsettling.
Slowly, almost imperceptibly at first, the rhythmic whoomp-whoomp of an approaching helicopter penetrates the tension of our radio comms and otherwise near-silence of the glacier. We've sledded more than 50 kilometres from our camp, east of Valdez, Alaska, and in the past two weeks we've seen and heard just a handful of specs in the sky—AS350 six-seater helicopters transporting other crews of skiers and snowboarders into the 3,000-metre lines of their dreams.
---
Check the ML Podcast!

---
The chopper draws nearer, forcing our camera-drone operator to quickly retreat in order to avoid a dangerous collision. Like a bird of prey, the helicopter's shadow drifts across the obvious imprinted tangle of lines our Ski Doo snowmobiles have marked on the otherwise barren duvet of snow at the base of the ridge. Why is it so close? Surely they know we are here… Then a second buzz, close enough that Tatum and I can see faces through the domed side windows of the machine. They must see us…no? Below on the glacier, the remainder of our crew—Leo, Robin Van Gyn, Nadine Overwater, Darcy Keller, Chad Chomlack—watch with disbelief as the heli hovers, then settles on the ridge. Colourful, pow-eager ants file out, and prepare to descend in dangerous proximity to the slope Tatum is on. On that aspect, if they trigger a slide it could rip across and pull her down with them. It feels impossible that they didn't see us…
Production comes to a halt, which is the least of our worries.
As the sun comes around the mountain, it pushes a curtain of light onto the face like the reveal at a Broadway show, illuminating the anticipated, beautiful, complexity of curves and shapes on the wall of snow. We'd timed our descents to meet this first kiss of light, for safety reasons. But with Tatum still hunting for a safe spot to click into her skis and hugely susceptible to risk from the strangers above, the stage isn't set how we'd intended. The time to drop is now… Welcome to Alaska.

• • •

We left Pemberton on March 29, 2022—a convoy of trucks and snowmobiles with sights set on Alaska's Chugach Mountains, the northernmost collection of peaks in the Pacific Coast ranges. Friends in the area sent word that snow conditions were stable and blower—potentially the best in nearly a decade. Game on, green light to charge some committing lines and meet the edge of our capabilities on slope.
Ideally, the best way to roll into a trip like this is with zero expectations but also, optimism is never higher than at the start of a shred trip. It's a paradoxical (but essential) mindset for an outdoor professional to hold a firm faith that everything will line up perfectly weather-wise. The 40-hour, snow-blasted road trips don't make a lot of sense otherwise.
In reality, the coastal storms that whip moisture off the Pacific and cake these mountain faces can be fickle, and Alaskan weather far less reliable than most other destinations. Tent-flattening blizzards are common here, and even the cheeriest attitudes can and will be tested, as we were about to learn, and relearn, and learn again… On day six, after waiting out two subsequent storms, we clambered from the tents like a litter of bears coming out of hibernation.
---
You might also like:
---
Sleds buried, trucks stuck—everything covered in three times the amount of champagne powder forecasted. To skiers and snowboarders, stumbling out into waist deep pow is always a prelude of great things to come. But under this promise of bliss, Mother Nature whispers another message quietly beneath the wind. We knew, undeniably, that conditions would be extremely dangerous following the storm, that any slope steep enough to ride down with this much snow, would be too avy-touchy. So, we loaded the pow surf boards and plowed across bottomless flats in search of a low angle hill to float down and celebrate the fresh blanket of possibility. All the while knowing that regardless of how tactically we'd mapped out the distances between zones to efficiently ride a morning and evening objective—safe routes in and out—this much snow in the alpine would obliterate all shred plans for at least a couple days, if not longer. Plans change in the mountains, especially in Alaska.
"Discovered" (from a shred standpoint) in the late 1980s by ski-plane pilot and skier Chuck McMahan, Thompson Pass quickly gained notoriety as one of the best heli ski spots on the planet. And for good reason—it's the snowiest place in Alaska, recording an average 13 metres, 500 inches of annual snowfall, and holds the Alaska record for most snow in a single day (160 cm/632 inches).
In the past 15 years, snowmobile engine advances have democratized access to the pass' now-infamous peaks, and each spring, dozens of crews from around the world make the pilgrimage to Thompson/Valdez to shred, tailgate, and rekindle the wild, frontier energy these snow sports (and Alaska itself) are rooted in.
Surely, the area has seen countless crews of women, but for all of us to be there together punching up and over the 2,678-foot mountain pass, and charging across the glacier, all highly capable of navigating complex terrain on snowmobiles with a desire to push our personal limits on this trip as a team, was an empowering first.
Two days after the storm (thankfully, alpine accumulation was substantially less than at camp) the conditions were as deep and perfect as they get. Glancing over either shoulder to see the other crew members in full formation, disappearing and reappearing behind the biggest waves of pow any of us had ever seen on our sleds, brought a new definition to "girl's trip".
The following day forged our bonds even more—primo riding conditions and a full shred day that included roping up and supporting each other with rappels into a few lines, topped off with the satisfaction of everyone stacking a couple shots on classic flank-style slopes that Thompson Pass is known for. Our riding cups were finally filling up.
In high-stakes, big-adventure environments like these, a cohesive crew dynamic on the slopes is non-negotiable. Back at camp though, and over the course of a long, cold, snow camping trip, keeping that unified spirit can be a tenuous social experiment. Trips like these can be sandbagged by a combination of strong personalities, different riding approaches and backgrounds, and the all-too-human (and thus unavoidable) dance of egos. When co-resonance can be found, and the ability to understand different perspectives and communicate clearly is exercised, what it means to be a team can yield the deepest of friendships and connections. When everything aligns, it's what makes a "trip of a lifetime" so epic—it's about the people.
Amidst the monotony of camp routine (unpack, hang, dry, gas, eat, sleep, pack, coffee, go, repeat) comes the added challenges of incoming weather, unrealistic expectations, mental blocks, exhaustion, old injuries, new injuries, frost bite, soggy nights, snoring, bails, and flails. A less obvious essential when choosing who to crew up with on a trip that tests your limits is, who do you want to suffer with?
In the face of all this (and minus 30 degree Celcius—pre-windchill—headwinds blowing into our faces each morning), we continued to stack 12-hour days out in the raw Alaskan elements with undulating grins and a new kind of perseverance (even when five-foot wind-loaded sastrugi ridges and random towering snow tornados pushed us off our intended sled routes and into the great white wild.)
The untamed arctic winds had ripped across every new zone we dropped down into, and over every line we hiked straight up. Each glacier field we managed to safely meander across (without falling into the abyss of a crevasse) had us sharing a single hope: maybe it would be okay here, 20 kilometres deeper.
Eventually we gave up. Charging big open lines with confidence would be considerably challenging—icy in one turn, soft in another, firm and chunky on the next. Couloirs became more alluring, through hopes of protected snow and hop turns to manage speed. In the mountains, there's a time to push forward with enthusiasm—it's a mindset we all possess—but sometimes the more powerful, and more challenging, approach is to accept the reality of things and adapt. Having the ability to move around as we wished to explore with the sleds was helpful to scavenge what objectives looked to be less wind hammered than others. As well, the demand of these lines to hike from the bottom to the top allowed us to familiarize ourselves intimately with the conditions on the way up and to memorize which turns to lay more into than others on the way down.

---
Alaska had met its reputation for nudging us towards our boundaries. This is what we came for. None of the crew rode the gnarliest spines or lines of our lives; the challenges were more insidious in nature.
---
As a mountain crew, we always plan for the worst-case scenario: What if someone falls in a crevasse? How to evacuate an injured friend in temperatures below minus 20 degrees Celcius and camp is 80 kilometres away…and the clouds are rolling in so heli-evacuation is out of the question? These thought processes provide a guideline for what to be prepared for, how to assess real risk, and how to avoid catastrophe. But there's no such thing as being ready for everything in places so remote.
And so there we were with a situation we never considered—overhead hazard; heli ski crew.
***
In most big mountain regions, including Thompson Pass, there's an unwritten courtesy between sled crews and heli operations: if one crew is posted up at a face to film or session, the other doesn't interrupt the flow. Particularly in a region with the magnitude of terrain the Chugach range has to share, it's easy to uphold the silent handshake. Especially if it endangers a life.
When the heli powered down on the glacier, after dropping the guests at the ridge top, three members of our crew made their way over, just in time to meet the guide who had set tracks down the slope.
They claimed to have not seen us.
After punching 20 feet higher up the chute, Tatum thankfully found a supported-enough spot to clip into her skis. We both listened intently, still in unsafe territory, watching pinwheels (naturally released snowballs) form—signs of a dangerously heating slope—as hoots and hollers could be heard way too nearby for comfort. Parked below, our crew gave us play-by-play over the radio as each guest skied or tumbled down the mountain, one even hiked back up to find a lost pole mid-slope as 15, 20, 30 minutes dragged along, testing everything Tatum and I had… Be patient, stay centered, keep it together or we won't get down this mountain safely.
On the glacier, our team was able to squeeze an agreement with the heli operation: once the guests got down, Tatum and I could drop. Thankfully, the pilot would wait to take off.
Finally in the clear, Tatum dropped first, skiing in survival mode more than enjoying the experience as play. Still, she drew a beautiful line down the face, managing slough with confidence, and made it to her sled safely. As soon as her skis touched the glacier, I pivoted and let gravity go to work, holding on the best I could as my edges met powder, compact snow, and ice, multiple times, in no set order. I met Tatum at the sleds, we exchanged a laugh to dispel the discomfort, grateful to be safe, to have stayed calm, and to have wriggled out of a tight spot we didn't see coming.
---
We hunkered down, busted out the snacks, the board game Connect Four, and got a glimpse at what it might be like as a collection of kernels in the bottom of a microwave popcorn bag, as the howling wind shook the walls.
---
In unlikely ways like this however, Alaska had met its reputation for nudging us towards our boundaries. This is what we came for. None of the crew rode the gnarliest spines or lines of our lives; the challenges were more insidious in nature. They crept in when things didn't go as planned, when our bodies, minds, and spirits felt stretched by the conditions and demands. Would it have been fun to ride perfect stable lines the entire trip? Of course. But the heart of exploration and adventure in any context, in any sport, needs the element of suffering.
Crazy as it sounds, in a world obsessed with avoiding discomfort, we search for it. As modern-day explorers, adventure enthusiasts, athletes, we blast head first towards the unfamiliar—towards what some might perceive as danger. Not for a hit of adrenaline, not even to see new parts of the world, though that is an added bonus. We push forward, to uncover new parts of ourselves.
The mountains, especially in Alaska, are just one door to walk through, in this journey to embrace the unpredictability of life and the numinous and peaceful quality that exists on the other side of fear. In this space, in suffering, we truly embrace what it means to live.
Watch All Access, the short film about this expedition, on Outside TV.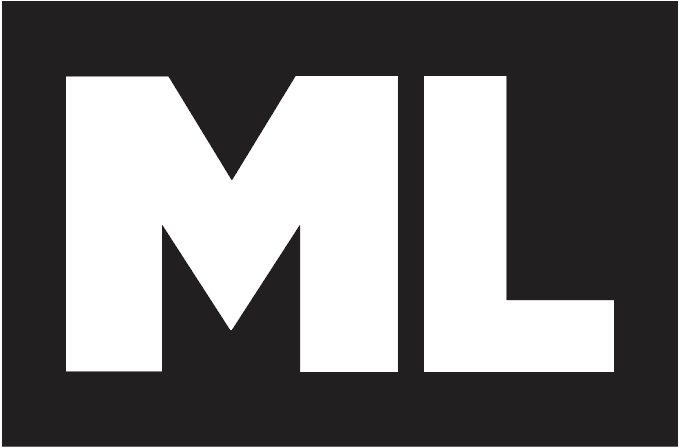 Check the ML Podcast!